Tips for Moving to a Condo. What to Know
Are you considering making the transition from renting a condo to owning one? Thinking of moving to a condo from a house?
In 2022, purchasing a property was challenging for many prospective buyers in Toronto due to rising interest rates and ongoing affordability issues. To make matters worse, rental prices have continued to increase. However, one bright note from Toronto's real estate woes is that the condominium market has seen a resurgence in popularity since the pandemic. Although higher borrowing costs will dampen demand, Toronto's condo market could remain on track to grow in 2023. But before making the jump, it's important to understand what you're getting into with this housing type. Here are some tips for moving to a condo to help you on your way:
Determine a preferred property location and set a budget.
Consider the location's amenities, access to frequented destinations, and personal safety.
Consider how you typically get around (walk/bike/drive), leisure activities you enjoy, and what makes you feel at home.
Visit the building multiple times, day and night, to ensure it meets your needs for safety and security.
Investigate buildings by speaking to the concierge, property manager, local realtors and current residents.
View building amenities to ensure they are well-maintained and operating.
Review all condominium documents including Status Certificate, Financial Statements, Rules & Regulations, and Reserve Fund Study with a lawyer.
Read the Rules & Regulations as they include information on delivery days, garbage disposal, pet restrictions, parking regulations, window coverings, occupancy limits, contractor and trades presence, move-in/move-out protocols, etc.
Research all associated costs of moving to a condo.
Consider the maintenance fees which can be significant and may increase over time.
Ask about potential increases in maintenance fees to prepare for sudden increases.
Measure the walls and doors to understand the layout and size, and utilize online resources for arranging furnishings in tight spaces.
Have a plan for storing belongings, take inventory of items, and decide what needs to be sold, donated, or recycled.
Use a professional condo mover for reduced stress, safety of belongings, and efficient packing.
Book movers in advance to ensure that the move goes smoothly.
The Market
Moving into a Toronto condo will likely be an increasingly attractive option for many people. As the city continues to grow and living costs remain high, condos are more accessible in terms of price point and proximity to urban life. But could Toronto experience a condo market correction like it did in the early 1990's? According to Steven Fudge, a Sales Representative at Bosley Real Estate who leads Urbaneer.com, the answer to the question Is The Toronto Condo Market In A Precarious State? is partly 'Yes' and partly 'No'.
"Toronto's, Ontario's, and Canada's real estate markets are more complex now than they were in the early 1990s. Our 'local' real estate market today is larger in size, has grown in global appeal, and has performed well by providing solid returns over the past 20 years", says Fudge. "The reasons Toronto real estate exploded over the past 2 decades include the number of competing interests pursuing land and property acquisition; the sheer amount of global capital that has been invested, snow-washed, or is circulating in our shelter economy at any given time; the speed by which information and technology accelerated the momentum of the market and the volume of property traded, and the premium accorded real estate's trifecta of value as a necessity, a commodity, and as a status-marker." However, Fudge cautions "With 8 interest rate increases in less than a year, Canada's recent ban on foreign investment until 2025, and over 32,000 new condo units being delivered in Toronto in 2023 alone, there could be a substantial fallout".
There's no question moving offers a fresh start filled with promise and new beginnings. However, like all life changes, it's important you're confident a shift in the economy won't be detrimental to changing addresses. Economists are counting on the unemployment rate staying stable, inflation getting under control, and watching for signs signaling Canada's economy could be slipping into a recession. Furthermore, the Bank of Canada has not closed the door to the possibility of further increasing interest rates, which would strain affordability even more.
However, it ultimately depends on your own circumstance. "For the next few months, I anticipate we're going to see some buoyancy in the Toronto real estate market", says Fudge. "It may fall under the definition of a "Bull Trap / Return To Normal" whereby a declining market reverses after a convincing rally or pent-up demand, and then stalls after that demand are absorbed and return to its decline. So please exercise caution".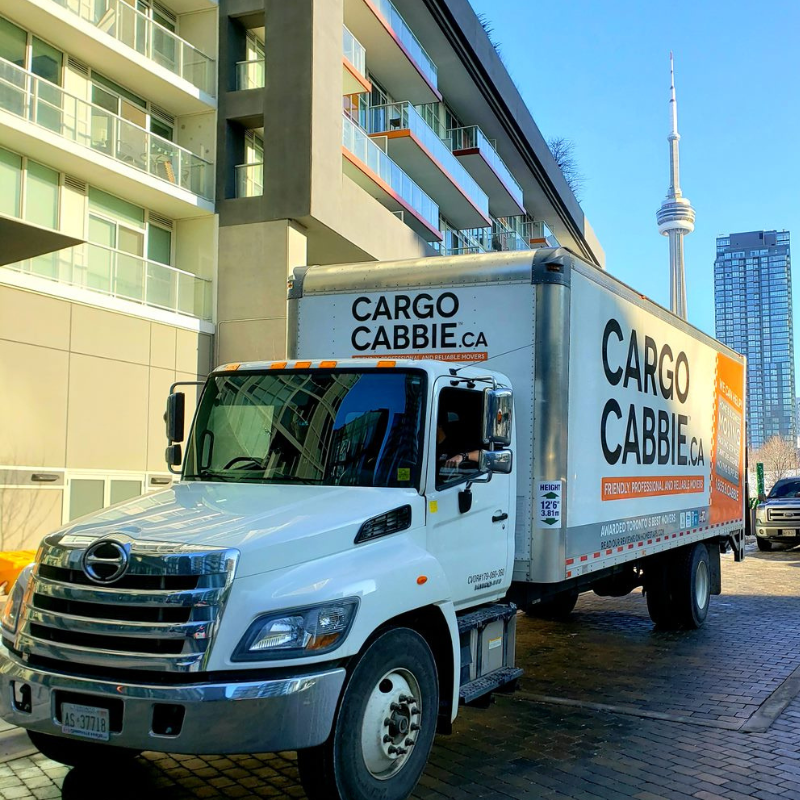 The Neighbourhood
When you're considering renting or buying a condominium, it's important to ensure the location has the amenities you favour, it's accessible to the destinations you frequent most (including your commute to work, and visiting friends and family), and that you feel safe in it at all hours of the day. Oh, and if a furry friend is a factor, that it's pet friendly. Depending on whether you typically walk, cycle, or drive will have bearing on your decision, as well as the kind of activities you like to do in your spare time. For example, a person who loves being in nature will gravitate to a different neighbourhood than one who loves live music and bars. The individual who loves sitting in a cafe enjoying a latte while savouring a great novel on a Saturday afternoon will likely choose a different area than those who prefer to 'Shop Til You Drop'!
And, sure, you might do any or all of those things regardless of where you live, but, as Fudge says "A great home starts with a great location, so keep accessibility, area amenities and where you inherently 'feel like home' as priorities". Furthermore, Fudge says don't make your decision after seeing a property once. "Walk the area with your friends both during the day and at night, because the priority of a home is that it meets your physiological needs for both safety and security."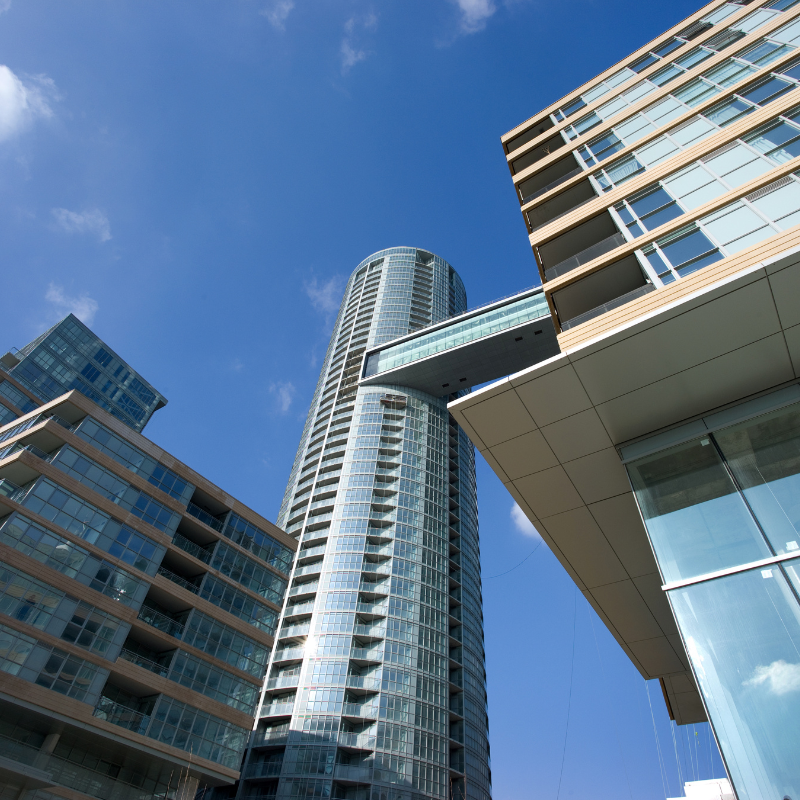 The Building
Finding the right property can take time and energy. Once you've determined your preferred locations, identify the buildings in those neighbourhoods that are within your budget by speaking to the concierge, property manager, or a local realtor. Do some research about the complex by talking to current residents. View the building's amenities to ensure they're well-maintained and operating.
Fudge recommends "If you're renting, read online reviews and the terms of the lease agreement. And if you're buying, complete your due diligence by reading all the condominium documents including the Status Certificate, Financial Statements, Rules & Regulations, and the Reserve Fund Study after your lawyer has vetted them." Fudge also shares his wisdom and guidance in How To Be Smart About Your Condominium Wish List which offers some oft-overlooked considerations.
The Rules
Before you move into a condominium always read the Rules & Regulations. Every building creates its own unique set of rules that can be enforced by the corporation as required. This could include the days trades can make deliveries, the hours you can use the garbage shute, and how you dispose of recyclables. There may be restrictions on pets, on parking, and how people can use an amenity at once. The rules may dictate what you can put on a balcony, the colour of the window coverings, or even how many people occupy a unit. There may be rules regarding when contractors and trades can be on site, how long a car can stay in guest parking, and move-in move-out protocols including elevator allocations (see our post on Booking An Elevator). Uncertain whether your specific requirement is allowed? Email it to the property management and get their reply in writing, just in case it's challenged later on. That way, you won't run into any unexpected surprises at a future date.
The Costs
Moving to a condo may come with costs you may not have expected. Before setting out on the move, it's important to consider budgeting tips and strategies to make your transition easier. Researching land transfer taxes, utility set-up fees, upfront maintenance fees, packing fees, moving company fees, and any other fees associated with the move is key in understanding the full cost of relocation. Planning for all of these expenses allows for a more successful transition into your new living space. When you're considering a move to a condo, in addition to the upfront costs, one factor to consider is the maintenance fees associated with condominium living. These fees can be steep and required to keep the condo up to date and functional. It's important to ask about maintenance fees and how much they are likely to increase over time. Doing so can help ensure that you aren't caught off guard by any sudden jumps in cost once you've moved into your new condo.
Average Moving Costs in Toronto, Ontario
| Size of Home (Approx Sq. Ft) | Estimated Time Required | Average Cost of Moving | Suggested Number of Movers |
| --- | --- | --- | --- |
| Bachelor/Studio (600 sq. ft.) | 4-6 Hours | $650+ | 2 Movers |
| One Bedroom (600-750 sq. ft.) | 4-6 Hours | $750+ | 2 Movers |
| Two Bedroom (700 – 1000 sq. ft.) | 6-8+ Hours | $1100+ | 3-4 Movers |
| Large Home (1200-1500 sq. ft.) | 8-10+ Hours | $2200+ | 6-8 Movers |
| Extra Large Home (2500-4000) | 10-12+ Hours | $3500+ | 8-9 Movers |
The Space
When you're moving to a condo, it's important to understand the space you have available. It's easy to get excited and bring too much furniture only to find that it doesn't all fit. Before making any big moves, take time to understand the size and layout of your new condo by measuring the walls and doors, and determining what pieces of furniture will fit. You can also find online tips and tricks for arranging furnishings in tight spaces such our post on Small Space Hacks.
Make sure you also have a plan for storing your belongings if necessary, such as renting a storage unit or using a storage facility like the one offered by CARGO CABBIE – this will ensure everything goes smoothly during your big move! Another tip for successful condo moving is make a plan for your 'stuff' before you start packing. This means taking an inventory of everything that you own and determining what will travel with you to the new location or needs to be sold, donated or recycled. CARGO CABBIE also offers furniture removal and junk disposal services.
The Move
Finally, when you've purchased your condo and ready to move, explore the benefits of using a professional condo mover like CARGO CABBIE. There are many advantages such as reduced stress, safety of your belongings and more efficient packing. Professional services with experience in tackling condo moves will guarantee that the job is done right, minimizing the chance for any mishaps or damage.
The process of condo moving can be challenging, so it's important to make sure you leave enough time to properly find and book reliable movers that are suited to your specific relocation needs. When booked properly, your move will go smoothly; just one more piece taken off the never-ending list!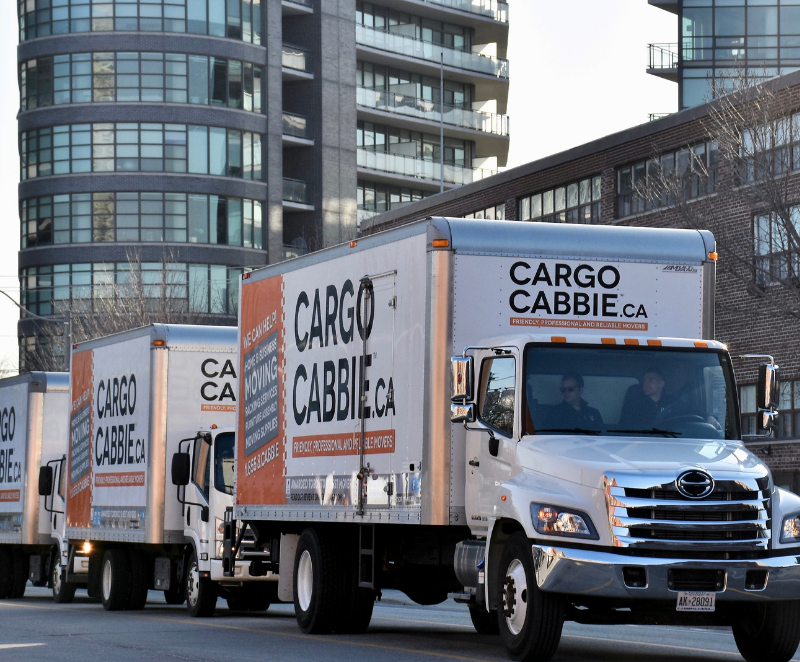 Condo Moving Guide Conclusion
So, if you're thinking about making a move to a condo, it's important to do your research first and understand all that goes into the purchase. The tips we shared should help you get started but be sure to also consult with professionals who can guide you through the process and make sure everything goes smoothly. With a little preparation, you can successfully transition into condo life and enjoy all the perks that come with it.