Eco-friendly Plastic Bin Rental
Cargo Cabbie now has Eco-friendly Moving boxes! These great new plastic moving bins are guaranteed to make your move easier in every way. Easy to pack, stack and unpack, easy on your budget and easy on our planet! You will even save on moving time with us because the stackability makes loading the truck a breeze.
To rent your Eco-friendly Plastic Moving Bins for your Toronto home or office move call us today at 647-478-5422 (ext 4) OR place your order online here.
How it works?
You Rent Your Moving Bins
Call us to speak with our friendly staff or place your order online. We can help you with tips on how to pack and advise you on approximately how many bins you will need.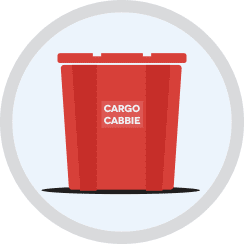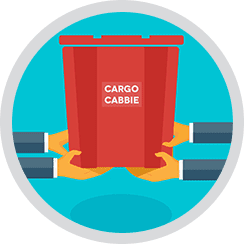 We Deliver Your Bins
Free delivery is available in our local area, with convenient time windows. For delivery outside the downtown core, call us for more details.
You Pack and Move
Have an easy pack and move with our Eco-friendly Moving Bins. Cargo Cabbie moving bins are specially designed to make your pack and unpack a breeze. Easy to stack and easy to load in any vehicle, our plastic moving boxes will save you time and money.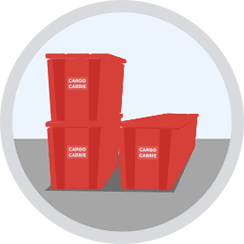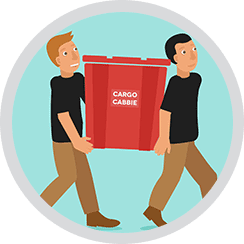 We Pick up your Bins
Unpack at your leisure, and when you're all done we'll swing by and pick up your bins! Enjoy your new home! Let the professionals from Cargo Cabbie show you why we were awarded Best Movers in Toronto 2012, 2013, 2014, 2015, 2016 and 2017!
Order your Moving Bins today and make your pack or move a breeze
NEED HELP? CALL OUR AWARD-WINNING MOVING TEAM AT
(647)478-5422