AVERAGE MOVING COSTS TORONTO 2021
Finally, it is time to move and like many people, you are wondering what the average price is of hiring movers in Toronto or just simply asking your self: How much does it cost to move, how to calculate moving costs. Keep in mind, when hiring moving companies, as with most home services, you get what you pay for. With over 3.500 moving companies in Toronto, Ontario, it is easy to fall in the hands of unscrupulous movers. Some companies will not supply anything other than the movers; and in this post, we will remark some of the things to be aware of when getting quotes from moving companies and movers rates.
Please note that in some cases, you will find movers rates advertised, which will not coincide/reflect the actual moving industry standards.
WHAT IS A GOOD PRICE FOR PROFESSIONAL MOVERS?
Factors that affect the price of your moving service are: time of year, distance, size of move, difficulty of access at any of the locations (stairs, elevators). There are benefits to both hiring movers or a moving company. Each of them has its inherent costs to consider when you're looking for the best fit for your move. As with anything in life, and especially true with either option you choose, you will get the level of service and care based on what you're willing to pay for. Today, we wanted to take some time and discuss some things that you should be looking for in the moving company or movers you hire. As well as some things to be aware of, we'll also give you a rundown of the average cost of moving in Ontario.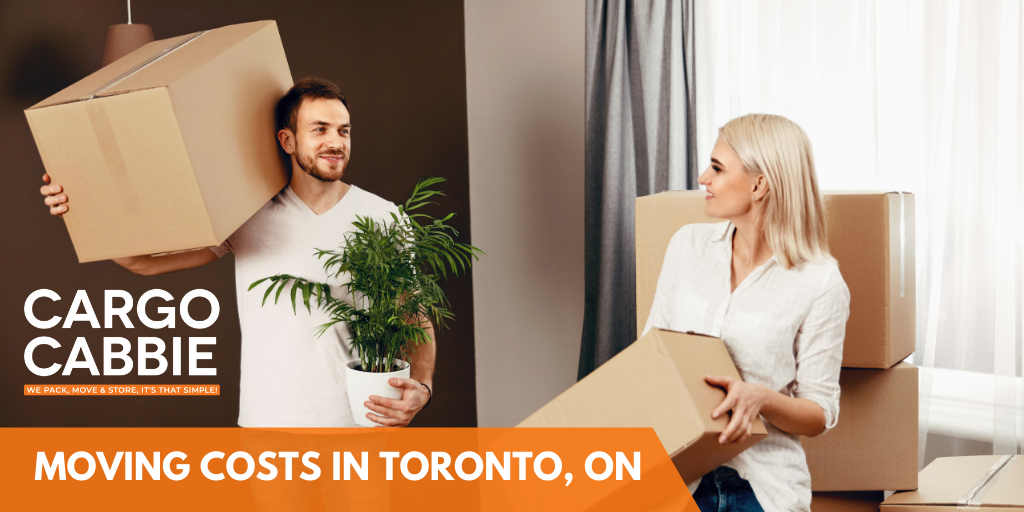 THE AVERAGE COST TO HIRE PROFESSIONAL MOVERS IN ONTARIO:
Based on the hundreds of moves we have done in the Greater Toronto area, below is a chart of the average cost for hiring movers based on the size of your home. These prices should include dollies, moving blankets, stretch wrap (to shrink-wrap your furniture with moving blankets, tools which the movers will use to assemble/disassemble furniture and Moving Kits such as wardrobe boxes which are on loan to use for the day of the move. It is for moves within the serviced area specified and gas surcharges (minimum $75) may be applicable to moves outside of the area.
How to Calculate Moving Costs?
If you're going through the process of purchasing your first home, then moving can be quite expensive. It's important to know how much things will end up costing in advance so that we don't overspend or underspend on our budget for materials and supplies needed during this exciting time!
The following tips should help with understanding what type amount is required at various points throughout planning stages: 1) Estimate square footage by measuring distances between doorways/hallways + lengths if necessary, Get quotes from qualified contractors . Compare estimates- select which one makes sense and the one that will provide you with a reliable moving team. If possible try asking friends/family for any recommendations.
How much do local movers usually cost?
The average moving company cost will vary depending on several important factors.
It is recommended to request for a free estimate from the moving company for a more precise quote. CARGO CABBIE® provides free moving estimates online with the movers rates listed (i.e. $70/ every 30 minutes and will take an estimated total hours of…)
Note that these are average starting costs for straightforward moves with no big complications( difficult/far parking spot for unloading/loading, stairs, etc).
MOVING COST CALCULATOR
Average Moving Costs in Toronto, Ontario
| Size of Home (Approx Sq. Ft) | Estimated Time Required | Average Cost of Moving | Suggested Number of Movers |
| --- | --- | --- | --- |
| Bachelor/Studio (600 sq. ft.) | 4-6 Hours | $650+ | 2 Movers |
| One Bedroom (600-750 sq. ft.) | 4-6 Hours | $750+ | 2 Movers |
| Two Bedroom (700 – 1000 sq. ft.) | 6-8+ Hours | $1100+ | 3-4 Movers |
| Large Home (1200-1500 sq. ft.) | 8-10+ Hours | $2200+ | 6-8 Movers |
| Extra Large Home (2500-4000) | 10-12+ Hours | $3500+ | 8-9 Movers |
DO YOU NEED PROFESSIONAL MOVERS?
Most people moving from one apartment to another across town or the next city tend to wrangle up a bunch of friends, rent a truck from U-Haul, and everyone pitches in to load it and move. Suppose you're moving to a place that isn't too big, and you don't have a large number of boxes or furniture. In that case, going this route is usually the most manageable and the most cost-effective.
However, when it comes to moving, it's always beneficial to hire professional movers. They're just better at it than your group of friends unless, of course, your friends are actual professional movers. Movers have experience doing the job better and faster, and with less risk of damaging your belongings. Plus, if you hire a moving company, they're all insured if something happens in the transport of your stuff to your new place. There's just more peace of mind with hiring movers or a moving company.
CHOOSING THE RIGHT MOVER TO SAVE ON MOVING COSTS
The first thing you want to do is to not just go on the internet and pick out the first moving company or movers you find. This could prove costlier than the move itself. Call a couple of different moving companies to get a quote for your move.
When you call, they're going to want to know how long the move is between your current home to your new one. How many rooms are in your home, and if you have any more extensive than standard pieces of furniture,  all things they're going to want to know in order to provide an accurate estimate. If the moving company is going to be doing the packing of your home as well, they'll send someone out to your home to look at the amount of stuff they'll need to pack, once again for the most accurate estimate possible.
Whether they come out to your home for a quote, or you're just being given one over the phone, you want to ensure that you ask a few things…
How Many Movers Are Required?
The amount of movers depend on many different factors, that we are not sure if there is enough time go over all of them. However, here are the main factors that help to determine the number of movers needed for your specific moves.
Firstly, it comes down to the type of experience you are looking for. Always remember, you get what you pay for. Keep this in mind before and after your move, as this will be all you are thinking if you go the cheap mover route.
To understand the process of determining how many movers are required, please see below the factors we consider when making this decision:
Square footage of your home
The number of rooms your home has
How many people live in your home
The type of access the movers have (e.g. number of stairs, the walking distance from the truck, and where the truck is able to park)
Remember, moving companies take these factors into consideration to tailor an estimate that is cost efficient, time efficient, and safe for you, your family and your move.
How Many Trucks Do I Need?
Typically, for a Bachelor and 1-bedroom apartment/condo move, most moving companies will provide a 16′ cube truck or an 18′ cube truck. These are the trucks typically used for apartments between 450-650 square feet.
For 2-bedroom apartments/condos between 750-1000 square feet, a 20′ truck will be enough to fit all your items safety. When moving from a 2-bedroom + den over 1250 square feet, some companies will provide either a 26′ cube truck alone, or a 24′ cube truck and a 16′ cube truck, depending on the distance of your move (in this case, short distance).
Are The Movers Covered by WSIB?
Most reputable legit moving service providers will be covered by WSIB.
Is My Furniture Going to be Wrapped & Protected?
When You Hire a Professional Mover or Moving Company, Wrapping With Moving Pads/Blankets Will be Included.
Do You Charge Any Travel fees?
Depending where are you moving to and from, you can expect to pay a travel charge in addition to the cost of your move. The travel charges covers the labor costs and fuel required for the moving company to get from home A to home B. It also covers the time required for movers to get from their headquarters back to home.After all, the moving company has to pay their movers for their time on the road. For most local moves, you can expect to pay a travel charge covering one hour's worth of work.
Do movers disassemble beds?
Well, they sure do! Professional moving companies will take apart any furniture piece that will require disassembly to make it easy to move and transport
What types of insurance do you offer?
There are different types of protection plans and insuance covarge. Included inall estimates is basic insurance, which is manatory by the province of Ontario. This level of protection is based of the actual weight of the item, and not the value.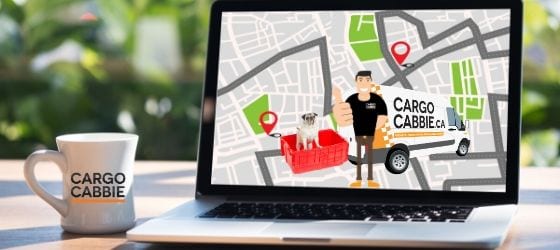 If there is loss or damage to my items, how much time do I have to file a claim?
You have 7 days with some companies, and a month with others from the date of delivery to file a claim.
Should I tip the movers?
Most Moving companies don't automatically include a gratuity in their pricing, so tipping is always a nice gesture. As a guideline, you should tip your movers between 15% to 20% of the total cost of the move for any large or move.
AVERAGE COST TO HIRE MOVERS IN TORONTO 2021
Most Professional Local movers charge by the hour, and based on average local moving costs, hiring 2 men with a truck will cost between $110 and $150 per hour depending on the level of experience & professionalism. When moving within the city of Toronto, moving labor only will cost about the same, $50 to $80 per hour per mover.
HERE'S A BREAKDOWN OF OTHER EXPENSES AND MOVING COSTS IN ONTARIO
CALCULATE MOVING COSTS:
 $50 – $80 per hour for an additional mover

 $50 – $80 per hour for any packing services you require.

 $85 – $150 included as a one-time truck fee that will factor in gas and mileage in most cases.

 Additional charges may apply if you have any specialty items you need to be moved, such as a treadmill or a piano.

 Harmonized Sales Tax (Ontario) HST is 13% percent.
How much do movers cost canada:
FINAL THOUGHTS ON MOVING COSTS IN ONTARIO
Some moving companies will have set fees and rates for certain city-to-city moves. Check with the ones you're considering to find out.
These are some of the main things to keep in mind for your move, as well as a rundown of the average cost of moving in Ontario. For more information on your move, you can check out our Cargo Cabbie comprehensive list of packing and moving services.
Read our most recent blog article on How Much Do Movers Cost. And when you've decided to take the step, reach out to CARGO CABBIE for all of your home and office moving needs!