What's the average packing and moving costs in Toronto?
Now more than ever individuals and families seem to be moving within Ontario, farther away from the big city of Toronto. Whether it be because the prices to live within the city are getting outrageously high, people are retiring, or the current Covid situation (moving during covid) is pushing people out of the city, people are moving more now than ever. It may seem like the easiest choice to gather friends and family to help with the move, but sometimes hiring a moving company just gets you more bang for your buck. 
Family & Friends Helping Move
Family and friends are great, but they are not professional movers, and especially when moving across the province, hiring a moving company is a must! Of course, everyone has a budget and it's important to always do your research before hiring any service including a moving company.
We have compiled the average rates when moving within Ontario that is super helpful to ensure you understand how much moving really can cost.
Average Cost of Packing & Moving. Packing Up Your Home
Packing your home is always a time consuming and tiring task. Sometimes, you really don't know how much stuff you have until you start packing everything up. It is always important to keep in mind that packing for a local move, and packing for a long-distance move are two completely different things! With local moves, you can get away with using less supplies as the items will stay in the truck for a lesser period of time, then a move across Ontario. We have looked at the size of homes, and how many boxes and packing supplies you truly need to complete your homes pack for both local and across province moves.
Packing Yourself? Here is a chart of the pricing for the amount boxes needed based on the size of your home from various different moving supply stores: If you are looking for quality moving supplies and assistance with what's needed, you can tap here!
Average Cost Of Packing Supplies in Toronto
Size of Home
Amount of Boxes/Supplies
Approximate Cost/ Local VS. Long-Distance
Bachelor/1-Bedroom
20 - 35 Boxes
2 Rolls of tape
1 10lbs Newsprint
Local: $100 - $200
Long Distance: $100 - $250
1+ Den/2-bedroom
40 - 55 Boxes
4 Rolls of tape
1 25lbs Newsprint
2 -3 Rolls of bubble wrap
Local: $250 - $300
Long Distance: $250 - $350
2 Bedroom +Den
60 - Boxes
5 Rolls of tape
1 25lbs Newsprint
2-3 rolls of bubble wrap
Local: $300 - $350
Long Distance: $300 - $400

3-bedroom
20 - 100 Boxes
6 Rolls of tape
1 25lbs Newsprint
3-4 Rolls of bubble wrap

Local: $350 - $450
Long Distance: $350 - $450

4-bedroom
100 + Boxes
8 Rolls of tape
2 25lbs Newsprint
4-5 Rolls of bubble wrap

Local: $500+
Long Distance: $600+

Packing rates and moving costs: In terms of an average-sized apartment with 2 bedrooms, a crew of professional packers will cost you about $1,150 on average, excluding services for particular items. If you are willing to buy packing materials, that will cost you more like $200-$500 depending on the size of home.
Average Cost Of Packing Help in Toronto
| Size of Home | Number of Packers Required | Average Pack Duration | Approximate Cost (Labour Only) |
| --- | --- | --- | --- |
| Bachelor/1-Bedroom | 1-2 packers | 3-5+ Hours | $550 - $850 |
| 1+ Den/2-bedroom | 2-3 packers | 4-6+ Hours | $750 - $1050 |
| 2 Bedroom +Den | 3-4 packers | 5-7+ Hours | $1.050 - $1,450 |
| 3-bedroom | 4-6 packers | 6-8+ Hours | $1.450 - $1,500 |
| 4-bedroom | 6-8 packers | 7-9+ Hours | $1.500 - $2,500+ |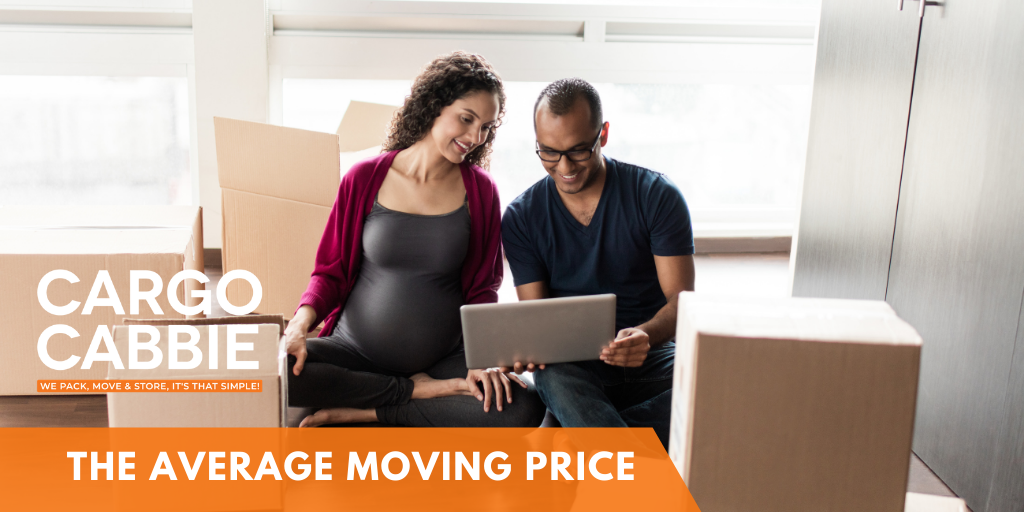 The Average Moving Price. Moving Your Home
Once you have decided all your packing requirements, it's time to start thinking about the move itself. Here are some of the questions you should ask yourself when you know your move is approaching: 
Should I hire a moving company?

How much is a moving company and is it worth it?

Should I rent my own truck?

Should I have friends and family help me instead?
It is important to remember that every move is different, and every move has different needs. If you are relatively small and the furniture is easy to handle, sometimes doing it yourself or having friends and family help is perfectly fine. However, when it comes to bigger moves, with larger and more delicate furniture, it may in your best interest to see if hiring a moving company is in your budget. When moving locally, it may be in your budget, but when moving within the province and long-distance, it may be more expensive than you expect. For a more detailed explanation of the average cost of packing & moving within Toronto, you can check out our precious post here: 
Long-Distance Moves
Packing and moving costs for long hauls: As for long-distance moves, most local moving companies will charge an additional price for the travel from Toronto to the new location that is outside of their local area. This price of course ranges based on where the company is moving you to, and how many movers are being sent to complete the move.
Final thoughts on how much does it cost to hire packers and movers:
Packing and moving your home is always a stressful and time-consuming process. Especially when moving long-distance within Ontario, it can be even more time consuming as your items need to be protected more than a local move. This can add more boxes and supplies to your packing, and some more money from your budget. Whether doing it yourself or hiring a company to pack for you, it's important to understand that the extra cost is always worth it when it comes to keeping your belongings safe. Throughout a short or long journey, it may just be worth it to hire a company to pack, and move your items to not only save you time, but to save you from stress and anxiety that will also come with moving. Remember, when moving, there are a few things to avoid on moving day.
Read our most recent blog article on How Much Do Movers Cost. And when you've decided to take the step, reach out to CARGO CABBIE for all of your home and office moving needs!