Your White Glove Moving Experience with CARGO CABBIE
As a premium moving company, CARGO CABBIE takes pride in offering high-quality, white glove service to our clients. We take moving and storage to the next level with our team of experienced professionals who are well-equipped to handle all kinds of moves. Our consultative approach ensures that we understand your unique needs before coming up with a custom plan to meet them. From full-service packing, designer furniture and art handling, storage solutions and more, we'll handle your move from start to finish. Your exclusive moving crew and dedicated moving coordinator add an extra layer of efficiency and convenience to your move. Let CARGO CABBIE be your go-to high-end movers for your next move.
1
We
pack

Packing and prepping your estate for a move requires skill and care. Our crew of professional packers are trained in-house with years of experience packing and moving.
2
We
Move

We believe in always going above and beyond for our clients and making their move a great experience. We're constantly innovating our moving techniques.
3
We
Store

We offer full service storage for all of your belongings. Our white glove approach includes wrapping, protecting, moving and storing your items so you can have peace of mind.
Why Book Your High-end Residential Move with CARGO CABBIE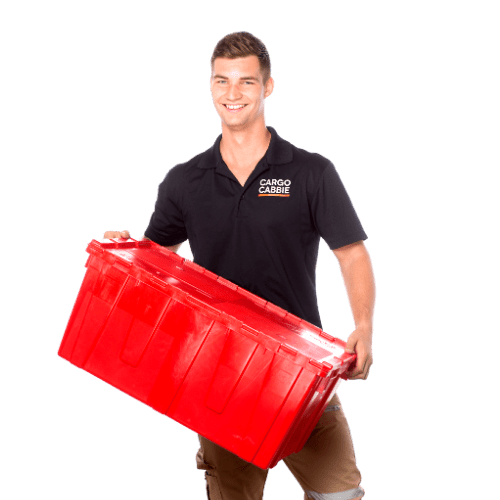 Award-winning Home Moving Services – Awarded 2012-2022 on HomeStars
Best Home Moving Service 2016-2022 on Houzz.com

ThreeBestRated

Featured Top 3 Residential Movers 2017-2022
White Glove Moving Service in Toronto & the GTA
Professional, Trained and Certified Premium Movers
Full-Service Packing Solutions & Quality Moving Supplies
Upscale Designer Furniture & Art Handling
Consultative Approach & Up-front Estimates
Premium Coverage & Extra Protection
Customized & Personalized Service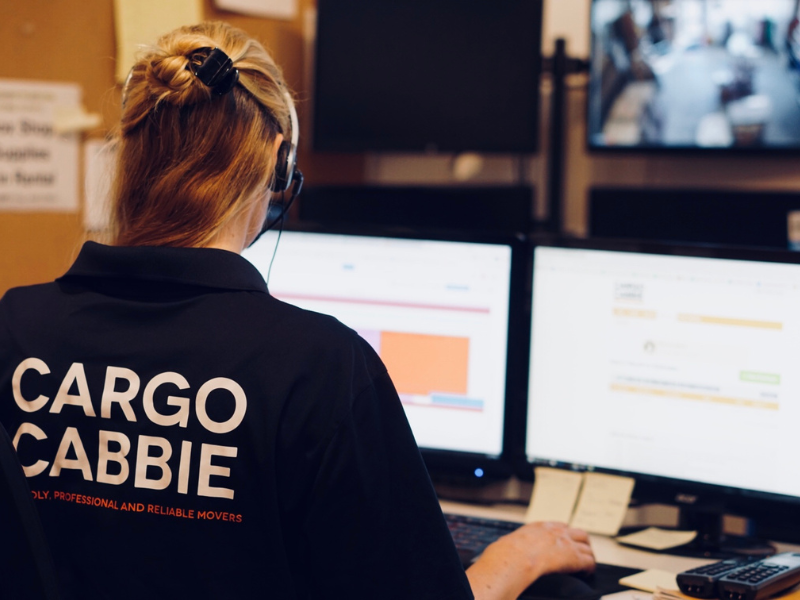 We understand that every move is unique, which is why we offer customized moving plans tailored to your needs. We take pride in offering exceptional customer service and handling every item with white glove moving care. Our experienced team has successfully moved large homes and estates all across Toronto, ensuring a premium moving experience. As high-end movers, we provide superior services to our clients, making their transition effortless and worry-free. Choose CARGO CABBIE for your next move and experience the difference of a personalized, upscale moving service.
Full-Service Packing Solutions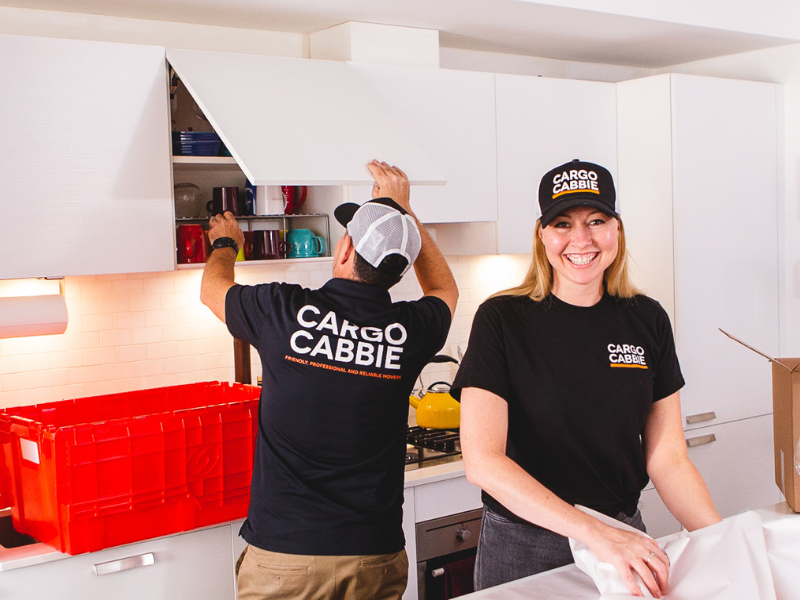 At CARGO CABBIE, we offer premium packing services that ensure your belongings are carefully and expertly packed and unpacked. We'll create a personalized packing plan in advance of your move and use the highest quality moving boxes and supplies. We pride ourselves on our exceptional organizational skills and attention to detail, taking every step necessary to protect your items. From adding padding and insulation for security and care to giving your possessions superior treatment, we're committed to providing you with a first-class moving experience.
Designer Furniture & Art Handling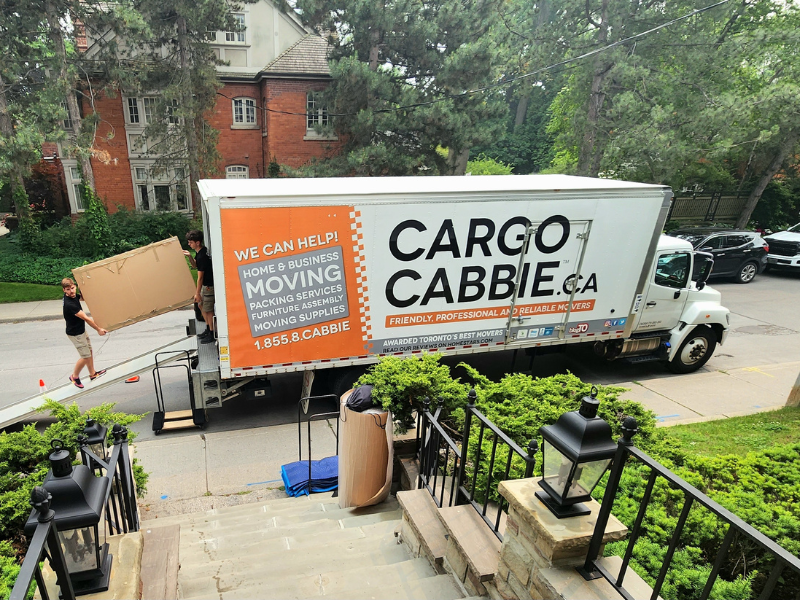 When it comes to handling premium, upscale items like designer furniture or valuable art pieces, it's important to trust the experts. That's where CARGO CABBIE comes in. Our white glove moving service ensures that each item is handled with the utmost care and expertise. As a company dedicated to providing luxury moving and handling services, we take every precaution necessary to ensure that each item arrives in pristine condition. You can rest assured that your high-end items are in good hands.
Exclusive Moving Support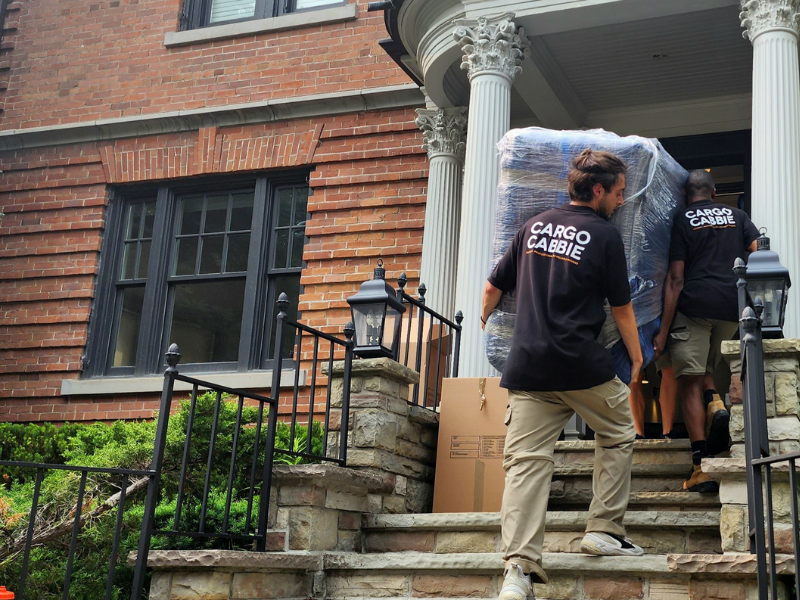 When it comes to moving, you want an experience that caters to your needs. Our premium movers are dedicated to ensuring that your estate or executive move is handled with the utmost professionalism and care. In addition to priority scheduling, we provide a dedicated moving coordinator to guide you through every step of the process, and to track your move in real-time. With our focus on quality and superior service, you can trust that your move will be as smooth and efficient as possible.
Book Your Storage Move With Us
Clean,
Secure,
& Hassle-Free
Storage
Well-monitored facility with 24-hour security, motion detectors, and surveillance cameras
Clean, secure, and climate-controlled environment
Conveniently located in downtown Toronto for easy access
Licensed, insured, and bonded
Storage specialists who will handle your items properly and safely
Flexible short- and long-term plans available
Specific storage methods to help you save space and costs
Exceptional, award-winning customer service to ensure you have full peace of mind while your items are stored with us
Premium Coverage & Extra Protection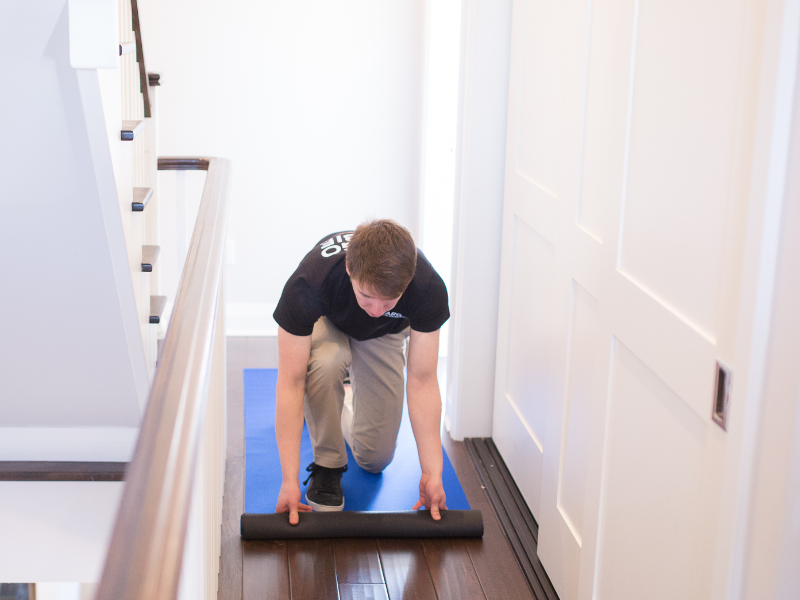 Nothing compares to the peace of mind that comes with using a premium moving company. Not only do our movers offer superior service and attention to detail, but we also provide high insurance coverage to protect your belongings. In addition, our experienced movers go above and beyond when it comes to providing extra moving protection and item padding, ensuring your items arrive securely and safely. You can rest easy knowing that your move is in the hands of professionals who truly care about your belongings.
Safe & Secure Storage Options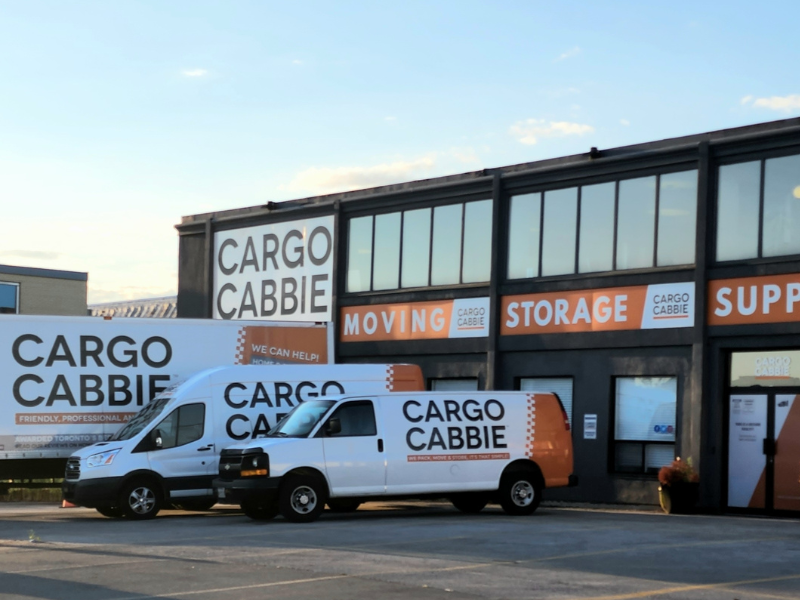 If you're looking for premium storage solutions for your personal or business needs, CARGO CABBIE offers flexible storage solutions. Our newly renovated warehouse in Toronto boasts modern and upscale storage facilities that have 24/7 security and are temperature-controlled to ensure your belongings are safe and well cared for. Our advanced storage system is designed to keep your items clean and protected. Trust our warehouse experts to ensure your items are returned to you whether for short or long term.
Upscale Furniture Assembly & Disposal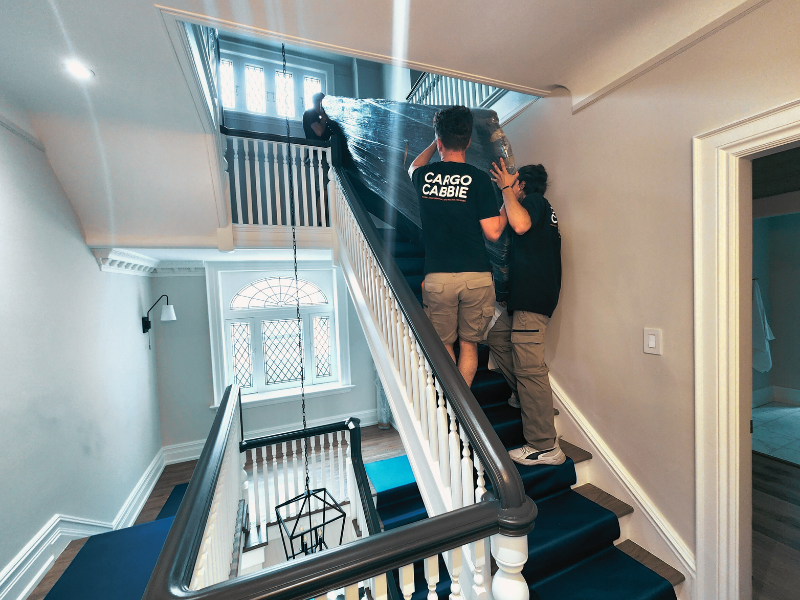 We understand that designer furniture often comes with a complex set-up that can be complicated to assemble or disassemble. That's why we offer professional furniture assembly and disassembly services to ensure that your investment is properly taken care of. Our experienced movers are organized and efficient, delivering white glove moving services that leave our clients satisfied. We also provide estate and large home furniture disposal services, including donation and recycling of unwanted items. CARGO CABBIE will handle your furniture and item disposal needs with professionalism and care.
Superior Cleaning Services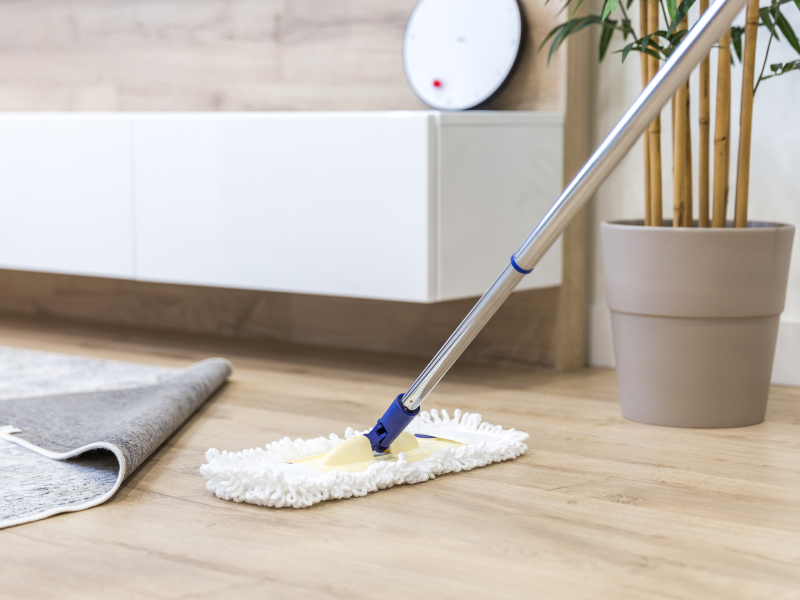 When it comes to moving house, there are a lot of details to consider. One detail that often gets overlooked is the cleaning of your old and new estates. That's where CARGO CABBIE in-house cleaning services come in handy. Our team of professional cleaners provide a superior level of quality in their work – leaving your old home in pristine condition and ensuring a fresh start in your new home. Our in-house cleaning services are just one of the many offerings that set us apart and make us the trusted choice for executive moves in the GTA.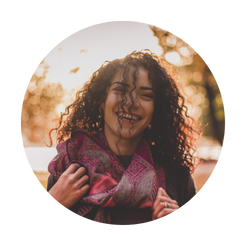 Movers Review by Cassandra
Mar 9, 2021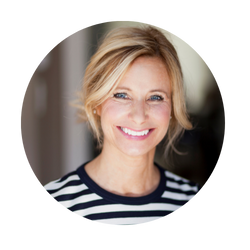 Moving Review by Kimberly
Feb 25, 2021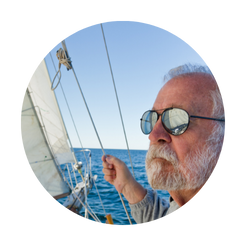 Moving Service Review by Bobby
Aug 18, 2020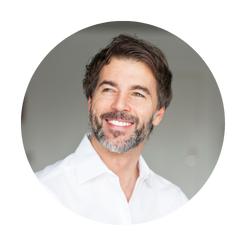 Single Item Move Review by Paul
Feb 22, 2020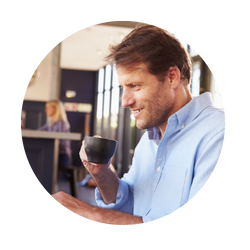 Moving services review by Brian
Oct 29, 2019

Cargo Cabbie review by David Coulson
Oct 4, 2019



Lynn Burgess
Dec 20, 2018


Zac Crawforth
Oct 22, 2018

Shirley Thompson
Oct 18, 2018