5 Essential Supplies for an Office Move
Getting ready to move your office? With so many items that require packing and transport, plus the people involved, it's important to plan ahead and ensure you have the essential moving supplies. Everything from cardboard boxes, bubble wrap and packing tape to labeling systems and professional support should be accounted for when preparing to move. This post will outline the key moving supplies that are necessary for an efficient office move!
When it comes to packing up your office, you'll need quality boxes on hand, in varying sizes. Selecting the right moving boxes is essential for not only a successful move but also protecting valuable documents, art and equipment from getting damaged during transport. Moving boxes should be chosen according to what items will go in them. Opt for sturdy boxes with handles that can easily be transported. Prioritize buying stackable boxes to allow for safe stacking while in transit. For fragile or heavy things like computers and LCD screens, special attention must be paid to ensure their safety. If you'd like assistance picking the right boxes or would rather leave the packing to the pros, contact CARGO CABBIE.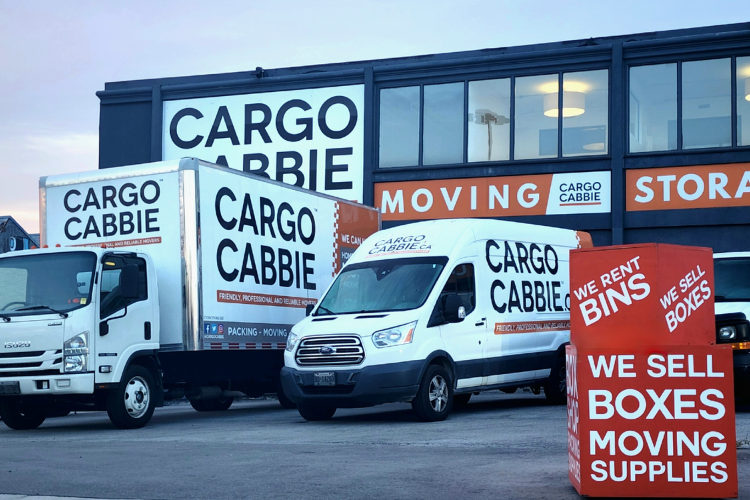 2. Moving Bins
An ecofriendly alternative to the traditional cardboard boxes is to rent plastic moving bins like ones offered by CARGO CABBIE. These bins are stackable, durable, secure and provide a great way to organize your items for moving and storage. Not only does renting moving bins save you time and money, but they're also an environmentally friendly way to keep your business relocation organized and efficient. Most moving companies will provide free local delivery and flexible rental plans – you can customize a plan to meet your office move needs.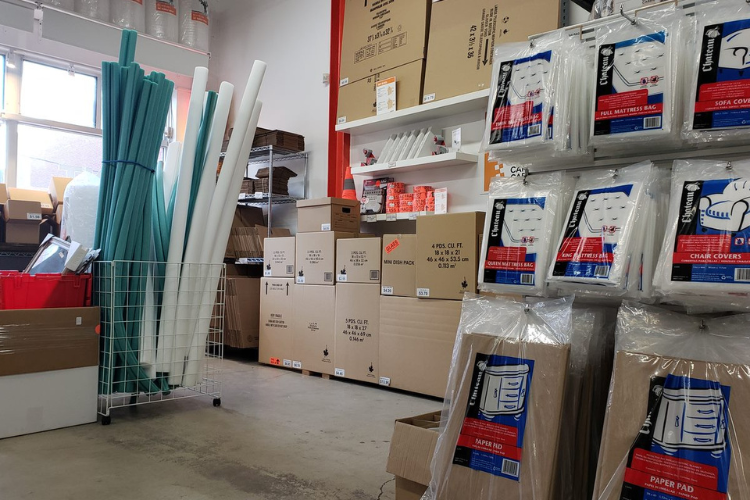 3. Packing Tape, Bubble Wrap & Foam
No matter how you use your boxes, packing tape and some form of protection are must-have supplies during an office move. It's important to have a high-quality packing tape that won't rip or tear when securing boxes and ensuring their contents stay safe. Bubble wrap and/or foam padding should be used when packing fragile items such as electronics or glassware; this will provide extra cushioning against bumps during transport, helping prevent breakage or damage. Here are more tips on protecting those fragile items.
4. Labels & Markers
Labeling boxes is key when moving an office. You'll need to clearly label each box with the room it belongs in to make finding boxes and unpacking easier. Labeling will help you keep track of what goes where, ensuring that everything ends up in its proper spot. You can also label each box with its contents so it's simple to know which box needs special attention when unloading them from the moving truck. Investing in bright coloured markers and large white labels will make things that much more organized to get your office up and operational.
5. Office Packers & Movers
Moving an office requires precision, attention to detail and a lot of planning ahead. Enlisting the services of a professional, experienced moving company may help greatly; they're experts in disassembling and packing offices and safely transporting essential equipment. They have the tools and techniques necessary to carry out the job effectively, ensuring your office is moved safely, securely and quickly. A successful move takes planning plus the right tools and people. Contact CARGO CABBIE for a free consultation.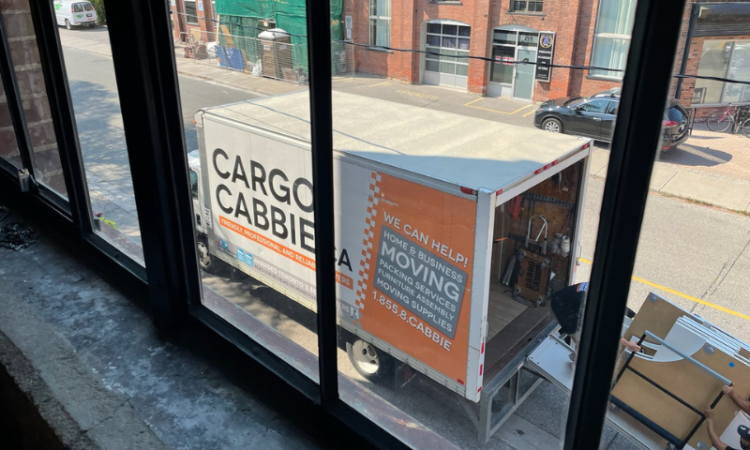 Maximize Your Office Move with Essential Supplies
Moving a business requires preparatory work as seen in our blog about Planning for an Office Move, but with the right supplies, the entire process can be much more manageable! Make sure that you have plenty of boxes, packing tape, and padding before beginning your pack and move to ensure everything runs smoothly. With these essentials at your side, along with the right moving team, your office move is sure to be successful, without breaking any items or budgets!