Tips to prepare a fun and stress-free move with children
Moving in itself is a complicated affair. Now, factor moving with kids into the equation and you have a recipe for a messy, stressful disaster, right? Not necessarily. While moving with kids does make the whole process a bit more complicated, there are ways to organize the relocation so that it goes smoothly. And precisely that is what we will be covering in this article. To simplify things even more, we will separate kids here into three age groups, each with its own specific things to keep in mind when moving with kids that age. So, sit back, relax, and enjoy finding out how you can make moving with kids easy!
How to Organize Moving with Kids
When it comes to any kind of move, organization is key. That goes double for moving with kids. Here, good organization will mean the difference between a stressful mess and a simple move that will be easy on the whole family. While the standard elements of planning any move, like setting aside ample time (six to eight weeks) to organize the move and hiring a reliable moving company, apply here, there are some that are unique to moving with kids. Let's explore these first.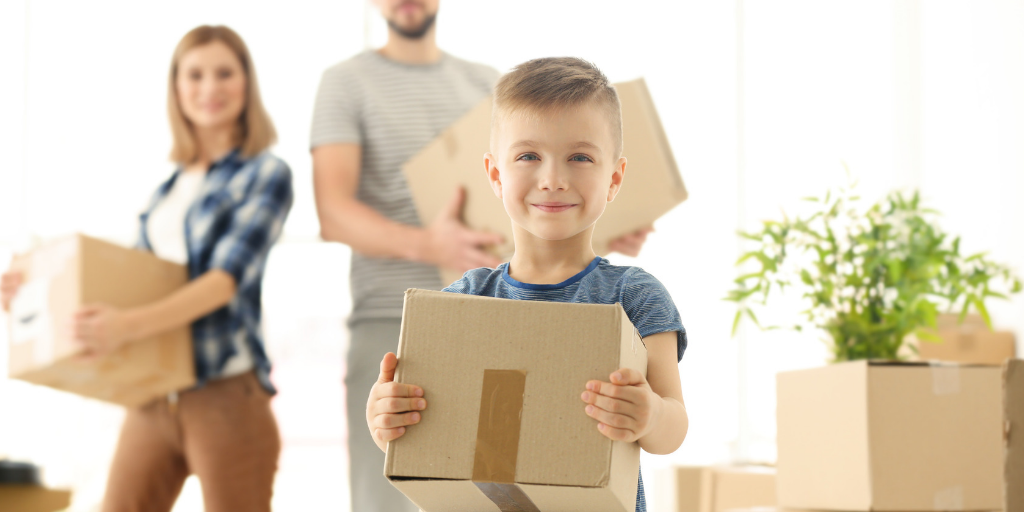 Have a Family Meeting
Provided that your kids are old enough, having a family meeting in which you explain the move to them would be the right move. Psychological research has shown that talking with your kids about the move and preparing them in advance will make the whole process much easier for
them. A good idea here is to make the family meeting as pleasant for your child as possible. Order some food your children really like and stay positive throughout the meeting. Also, talk about what your kids can expect during the move and try to keep them included in as many aspects of the move as reasonable. All of this will help your children develop a positive outlook on the situation.
Organize a Sale
Another thing you can do to make the move more enjoyable for your children is to organize a sale. Decluttering is always smart when it comes to moving, but this way you can even make it fun. To make it easier for your children to let some of their old stuff go, let them pick the items that have an emotional value for them. Then organize a sale of all the excess items you won't be needing anymore. To make it more fun for the children, make raising money for something they will enjoy the goal of the sale. A gaming console, a new pet or a bigger TV, for example. Something that will motivate your children to take part in the sale as well as help make the new house feel like home, once the move is done.
Make Unpacking a Fun Family Activity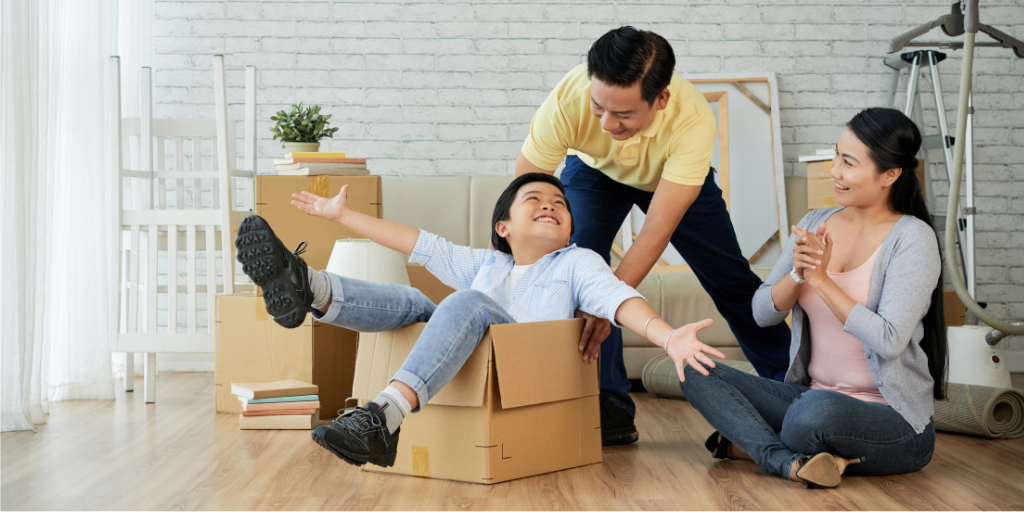 Another thing you can do to keep your kids included in the moving process is to have them help you unpack after the move. By doing this you can also include them in the decisions on how to decorate your new house, making the space feel more like a home to them from the get-go. Just make sure they handle only the items that are appropriate for their age.
Things to Consider When Moving with Kids, Depending on Their Age
Moving with kids takes many forms. These primarily depend on your child's age. Moving with a baby will be vastly different from moving with a teenager. There will be different things to keep in mind and different ways you can make the move easier on your kids. Therefore, it's time we talk about these a bit.
Moving with a Baby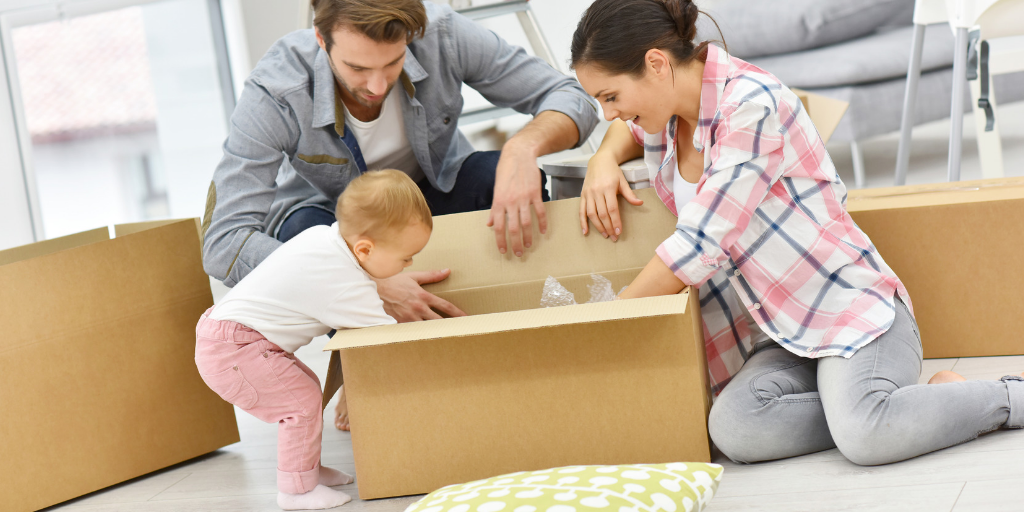 Moving with a baby is one of the more complicated forms of moving with kids. After all, having a fragile being completely dependent on you during the whole move will not make it any easier. However, there are ways to make the move with a baby simpler. First of all, it goes without saying that planning is extremely important here. Leave enough time to cover your baby's needs as well as the move is essential. Another smart thing you could do here is form a moving checklist, to make sure you don't forget anything. Just make sure to add the following baby-related items that you will need on hand during the move to it:
Stroller or a carrier
Diapers
Baby wipes
Baby formula and/or solid food
A few changes of clothes
Favourite pacifier and stuffed animal
Medication and a first aid kit
Baby cosmetics, especially items for a bath
Moving with a Pre-teen
More independent than babies, but still reliant on your support during the move are pre-teens. Unlike babies, children from this group can take a more proactive role in the move. They can help you pack and unpack, and have a say in decorating the new place. They also have personal connections with their old friends, which is something you should consider. To make the move easier for kids this age you can make sure they keep in touch with their old connections. Organize a moving party with a lot of fun activates for your kids and their friends.
You can also encourage them to keep in touch with the old connections after the move. Thanks to the internet and social media, this has now become easier than ever. Also, there is a neat trick that our friends from moversdev.com suggested to us – taking your child for a day trip to the old neighborhood. You can coordinate with the parents of their old friends to make it a fun all-day activity for all of them. All this will make the whole transitioning process much easier for your kids.
Moving with a Teenager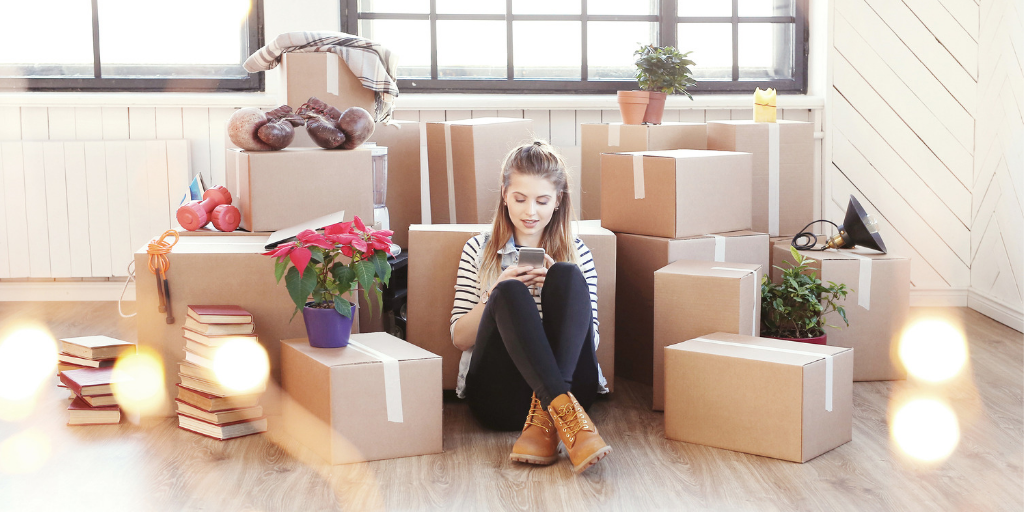 Moving with a teenager is easier than moving with younger kids, on the other hand, it does come with hurdles of its own. While teenagers are more independent during the move, they can also take a bigger impact from changing their environment. Leaving behind old friends and having to make new ones from scratch might seem like the end of the world for your teenager. That is why you should let them organize their own farewells.
Maybe they want to throw a party or maybe they want to have a sleepover with their closest friends. Whatever they choose, don't try to organize it for them or you might be labeled as "lame". Being more independent means that teenagers would be able to take an even bigger role when it comes to decision making related to the move. One thing you can do to help them feel better about the move is set aside a budget for them to plan the decoration of their new room.
Be There for Your Child After the Move
Finally, there is one more thing you should consider when moving with kids. That thing is – moving stress. A relocation is stressful enough for adults, however, it can hit kids even harder. That's why you should keep your calm and be there for your child during and after the move. At times this won't be easy, but the same goes for many aspects of parenting. Just remember that a relocation has a huge impact on your child, probably bigger than it has on you. With that in mind, try to always be there when your child needs your support.
Moving with Kids Made Easy
Having read through our guide, you should be well prepared for moving with kids. Just remember to keep your calm as your children will depend on you heavily during and after the move. After all, you are there to be someone they can count on in these stressful times. However, as long as you plan the move well and keep your wits about you, we are certain you will make it through the move.