8 Tips for Planning an Office Move
Moving an office is no small feat. Not only do you have to worry about physically relocating all of your equipment and furniture, but you also have to contend with the logistics of ensuring that your business can continue to operate smoothly during the move. When you're planning an office move, there are a lot of moving parts – quite literally! You need to coordinate with your office movers, make sure employees are in the loop, and manage a million other details. It's enough to make your head spin!
How Long Does It Take to Move an Office?
The answer to this question depends on the size of your office, the amount of stuff you have to move, and where you are moving to. A small office with only a few employees can usually be moved in a weekend. Larger offices with more employees and more furniture will obviously take longer. Most businesses give themselves at least two weeks to complete a business move. This gives them enough time to pack everything up, transport it to the new location, and set everything up in the new space.
Planning a Seamless Office Move Tips
1. Advance Planning for a Business Move is Key
The first and most important step in successfully executing an office move is advance planning. With a little preparation, you can ensure a smooth transition to your new office space. You should start planning your move at least 6-8 weeks in advance so that you have enough time to take care of all the logistics involved. This includes everything from notifying your landlord or property manager of your intention to move your office, arranging for the disconnection and reconnection of utilities, and transferring your internet and phone service. Once you have a detailed plan, you can start contacting office movers to get quotes.
2. Establish Your Moving Budget
You'll need to get a budget from your company leaders and establish guidelines for completing all business move related purchases. Will you be able to use a company card? Will you have to submit invoices? Who will need to approve your purchases or contracts? You'll also want to take into consideration, how big of an office you're moving? Is the move local or out of city? What equipment and furniture will need to go into storage? By answering these questions, you will help start to envision the moving process for your business.

3. Communicate with Employees About the Office Move
If you have any employees, you'll need to give them plenty of notice so that they can make any necessary arrangements on their end (like moving personal belongings and making arrangements to work from home on moving day). One important detail is creating a moving announcement for your employees. This will help everyone stay on the same page and be aware of what's going on. As you create the announcement, be sure to include any applicable items that will directly impact your staff. By doing this, you can be confident that everyone will be informed and prepared for the big move.
4. Hire Professional Office Movers
Office moving can be a complicated and time-consuming process, especially if you have a large or complex office space. To make the move as smooth and stress-free as possible, it's important to hire a professional moving company like CARGO CABBIE that has experience in moving offices. Business movers are familiar with the challenges of moving office furniture, equipment, and files, and they will work diligently to ensure that your business is moved quickly and efficiently. In addition, office movers are trained to disassemble and reassemble office furniture, so you won't have to worry about losing any important parts or pieces.
When you hire a professional moving company for your office move, you can rest assured that your office will be moved safely and efficiently. Make sure to notify your office movers well in advance of the move date. This will allow them time to plan and prepare accordingly. Secondly, be sure to provide your movers with all the pertinent information (e.g., new address, contact info, loading/unloading access, etc.). Lastly, once the move is underway, take some time to walk through the space with your team lead to help them orient and familiarize themselves with both the new and old office. By following these simple tips, you can help to ensure a smooth and successful office move for everyone involved.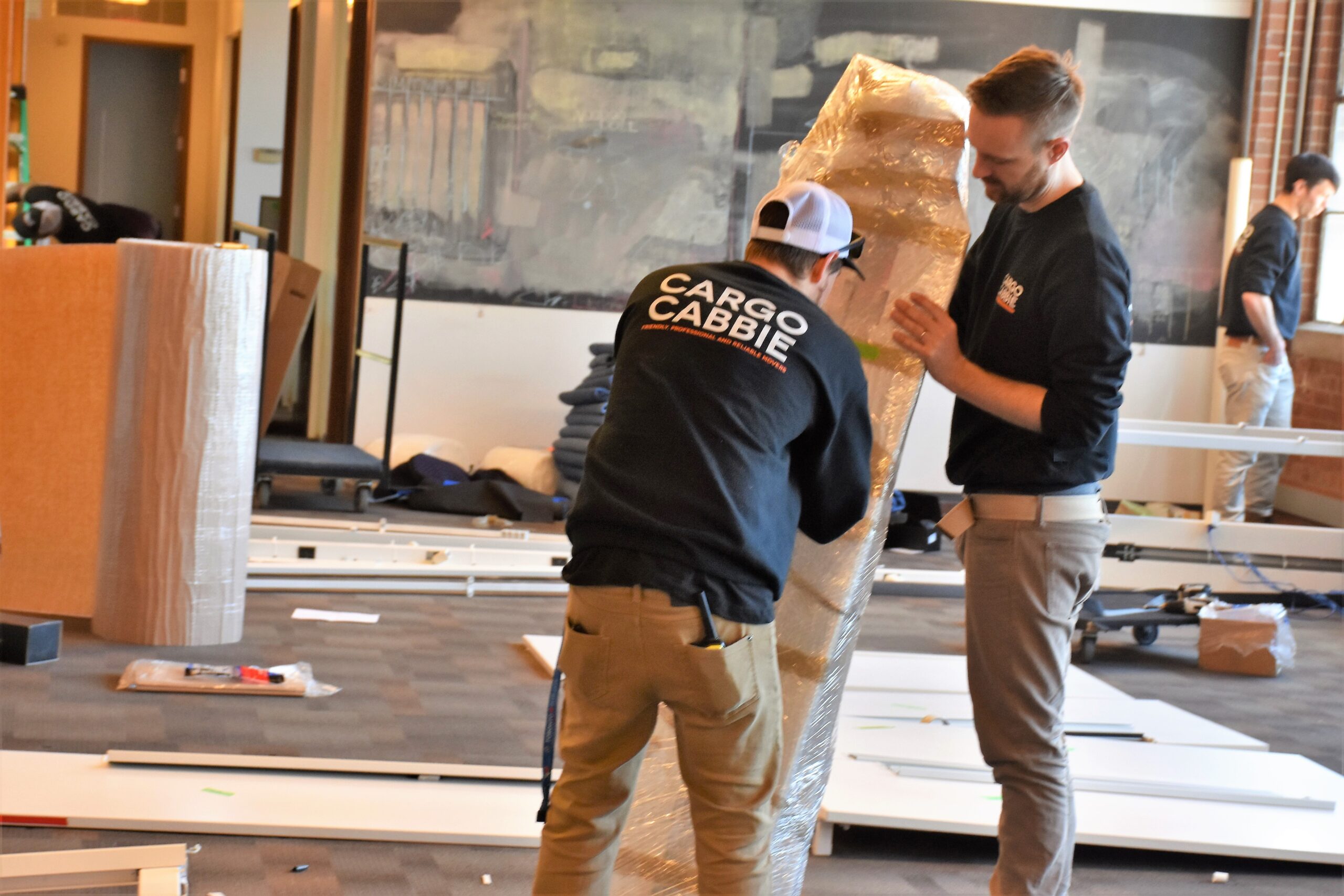 5. Purchase Moving Boxes & Supplies
While it may seem like a simple task to just select some moving boxes and plastic bins, there is actually a lot of planning that goes into a successful office move. One of the most important decisions you'll make is what kind of moving boxes and bins to use. There are rentable bins, classic cardboard boxes, and more. Different types of businesses have different moving needs, so it's important to select the right type of box for your commercial move. No matter what your situation, your office movers can help you determine what's required.
6. Pack Like a Professional
Once you've got the plan down and you've hired a moving company, it's time to start packing up your office. To make things go as smoothly as possible on moving day, it's best to pack everything up in advance. This means labeling all boxes with their contents and destination, color-coding each room, and having a detailed floor plan of your new office so that the movers know where everything goes. You should also set aside a box of essential items—like toilet paper, snacks, and screwdrivers—that you'll need on hand during the first few days in your new space.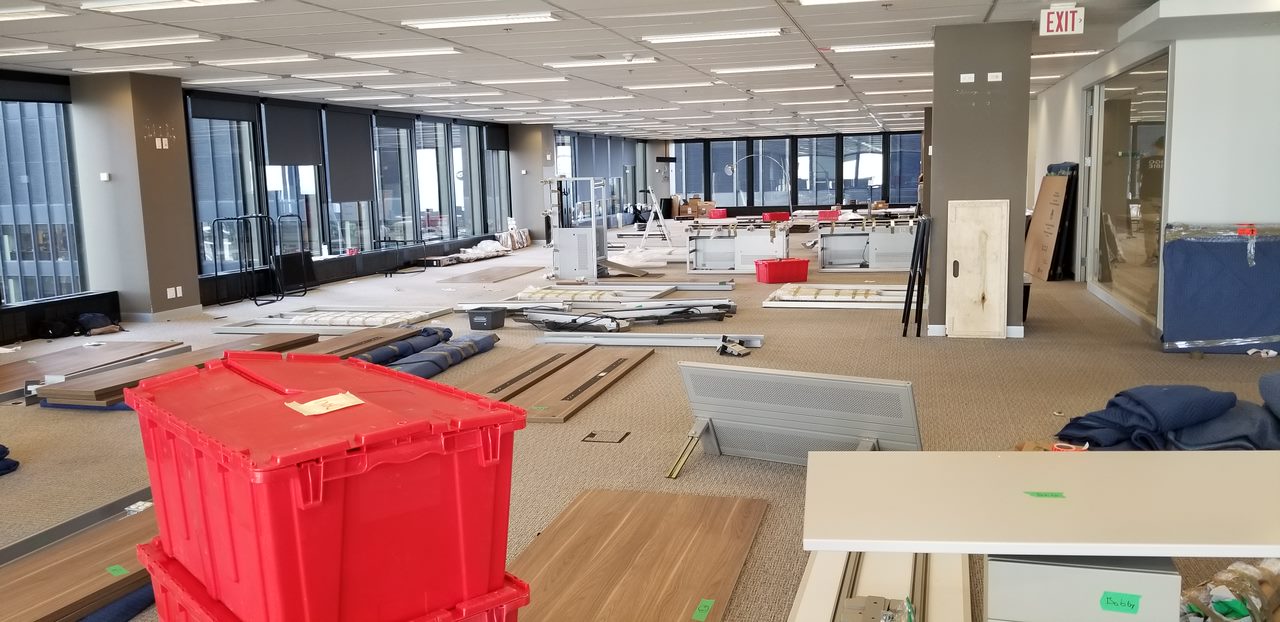 Office moving can be a stressful experience, but there are some things you can do to make the process go more smoothly. First, start by purging your office of any unwanted items. This will not only lighten your load, but it will also make it easier to find what you need after the move. Next, label all of your boxes according to their contents. This will save you time and frustration when it comes time to unpack. Finally, to avoid the extra stress and hassle, consider hiring professional packers. They will have the experience and equipment needed to get your office moved quickly and safely.
7. Downsize and Donate Unwanted Furniture and Equipment
By removing unwanted furniture and equipment before the move, you'll save time and money in the long run. Take some time to carefully review inventory and tag items with throw-away stickers. You can do one purge a week so you don't get overwhelmed. The long, slow effort will help you avoid haphazardly discarding things at the last minute. Your office movers can be a great resource for getting your office relocated quickly and efficiently – and they can help with equipment and furniture disposal!
Office moving often results in a lot of unwanted office furniture. Before you start throwing out old desks and chairs, consider donating them to a local school or charity. Many organizations like Habitat for Humanity are in need of office furniture, and your donations could make a big difference. Business movers can often help with the donation process, and they will often have relationships with local charities. As a result, donating your unwanted office furniture is a great way to reduce waste and help those in need.
8. Settle Into Your New Space
When you're ready to start unpacking and organizing your new office, it's helpful to have a plan. Just as you packed in phases, you can unpack and decorate in phases, too. Start by unpacking the most essential items first and then move on to less essential items.
Office movers can be a big help with this process, especially if you have a lot of heavy furniture or equipment to move. Just make sure they know in advance so it's included in the quote and they can properly allocate resources needed to get the job done. With a little planning, you can make unpacking and organizing your new office a breeze.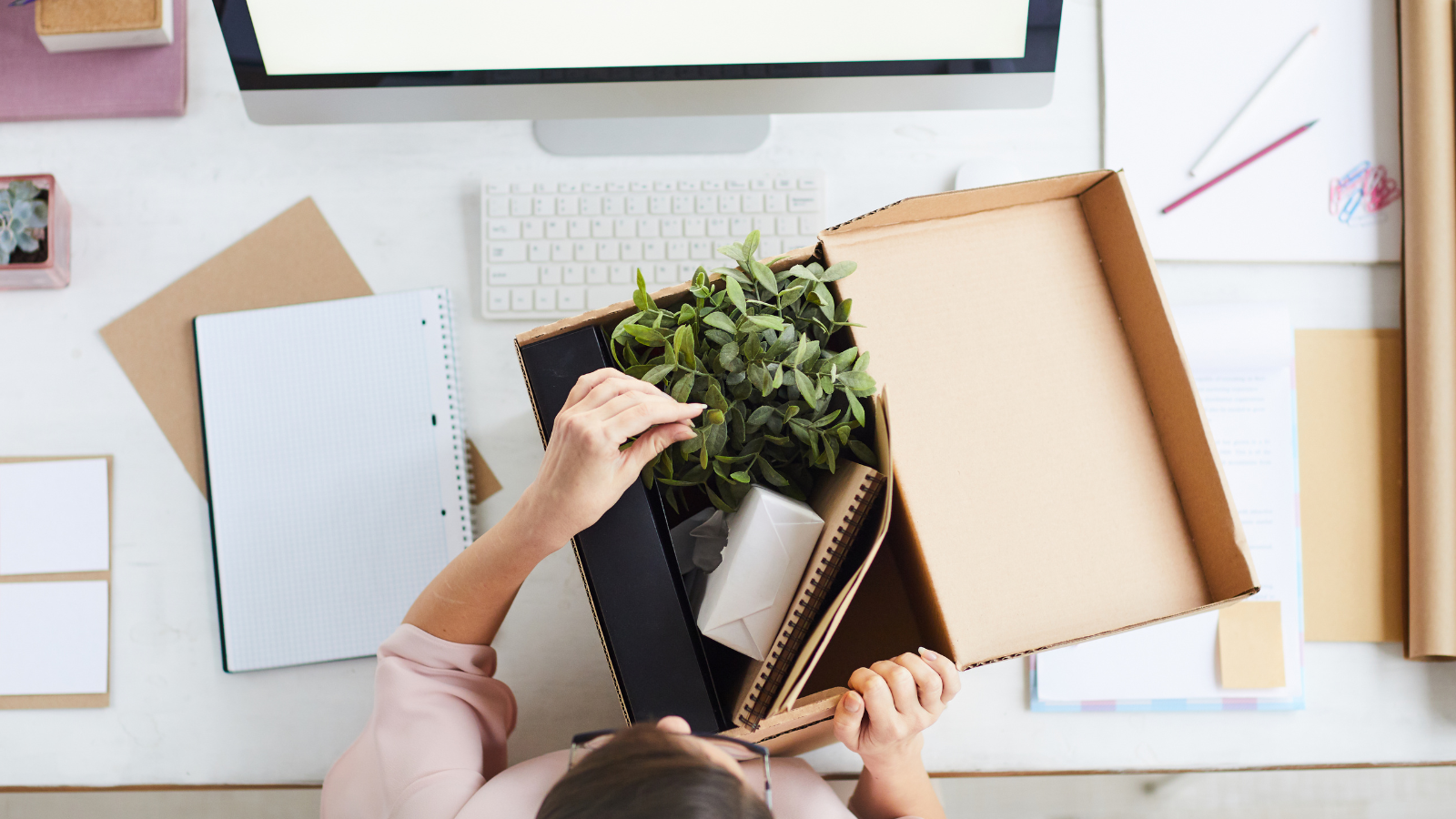 Planning & Organization are Required for a Successful Office Move
Though it may seem daunting at first, with a little bit of advance planning a business move can be relatively painless. The key is organization—both in terms of packing up your old office and setting up your new one. Hiring a professional moving company is also a good idea, as it will free up your employees to take care of other tasks on moving day. By following these steps, you can rest assured knowing that your office move will go off without a hitch! And when you're ready to get moving, CARGO CABBIE is here to help.