Arch Lofts adds sustainable infill development to trendy west-end Toronto and we want to help you move in hassle-free.
Calling all #ArchLofts residents!
Like you, we've been eagerly awaiting the completion of this incredible condo and lofts project for months on end. We know the wait has been agonizing, and we'd love to do offer all Arch Lofts residents who bought their units located at 245 and 243 Perth avenue a 10% discount on our moving services to help with the transition into your new converted church! Trust in Toronto's Best Movers to help you settle into your dream home hassle-free.
About The Arch Lofts
Arch Lofts is a new condo development
currently under construction at 243 Perth Ave, Toronto. The development is scheduled for completion in 2017
Development Summary
From Arch Lofts:
Located in a vibrant family neighborhood, where community and neighborhood are celebrated, Arch Lofts presents a rare opportunity to live in a historic setting at the right scale. Combining the architectural heritage of the original church building with the modern appeal of the newly-constructed vestry, you will find an outstanding selection of 1,2 and 3 bedroom lofts to call home.
Arch Lofts is a development that combines modern design with historic architecture in the junction triangle. These 39 lofts have been designed to increase space.
With beautiful Scavolini Kitchens including integrated appliances and islands. All Lofts with terraces have gas cook-tops and BBQ connections.
Formerly known as Union Lofts
Development Details
Building Type:
Condo
Ownership:
Condominium
Ceilings:
From 9'0″
Interior Designer(s):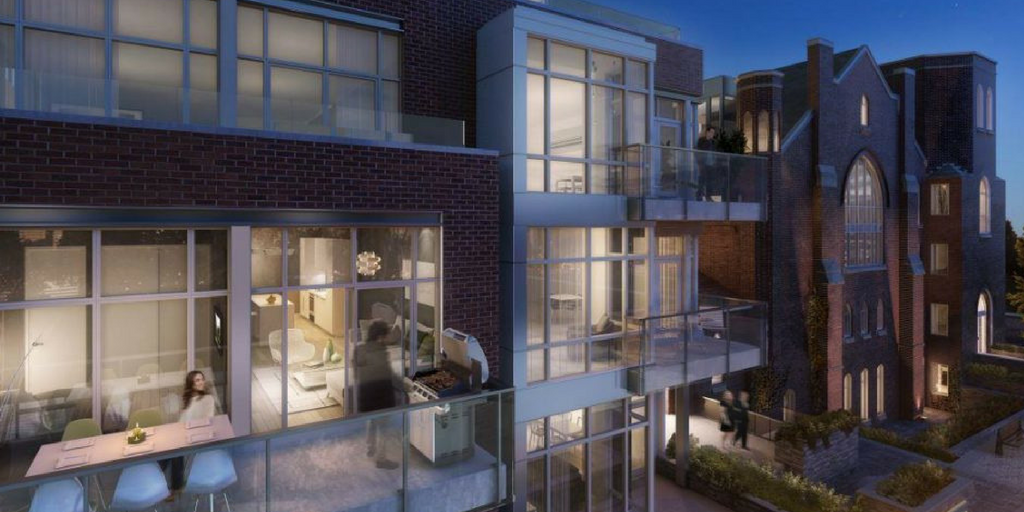 Features & Finishes
Each home at Arch Lofts includes premium finishes throughout,
including kitchens by Scavolini with integrated appliances,
large islands, engineered hardwood and spacious bathrooms.
Most homes also include outdoor balconies and terraces.*
Transit Options 
With a transit score of 100, commuting and adventuring is at your doorstep! The TTC Subway Line 2, Bloor GO, and TTC Bus stops are all within a 6-minute walk.
The Junction Triangle Art Culture
The Junction Triangle encompasses a beautiful art culture. The Museum of Contemporary Canada Art (MOCCA) will restore the Auto BLDG and claim this heritage-designated industrial building as their home. There are also many independent artists, local restaurants, and wonderful green space.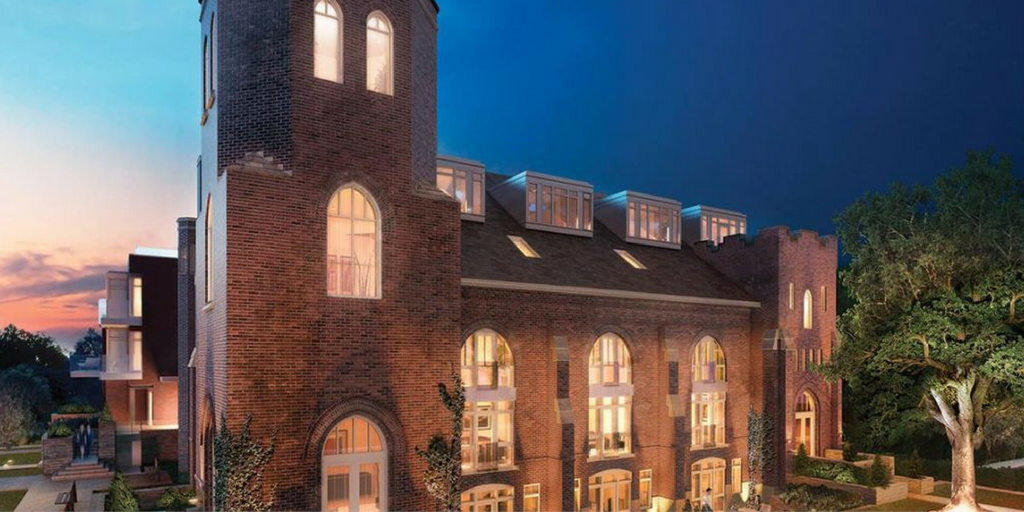 Image credit: BuzzBuzzNews Canada
Bloordale Village's arts scene, which sprouted in formerly industrial pockets of the area, even got mention in 2012 in the New York Times, which also noted "hip restaurants and shops are popping up."
That much has continued. From Dolly's, a Filipino mojito bar, to The Dupe Shop, a quirky music retailer specializing in cassettes, there's not much you can't find in the surrounding neighbourhoods. "That end of Bloor Street is changing almost daily.