WHEN MOVING, BEING PREPARED WILL TAKE YOU A LONG WAY
It goes without saying that many things must be considered when one is moving, but a number of people seem to overlook weather conditions as a potentially major factor that could impact your move – or even prevent it from happening as scheduled. Each season brings its own advantages and challenges, some more than others. When you plan your move, it's important to take the weather and the time of year into consideration so you can make your relocation as seamless and stress-free as possible. For example, the most popular time to move is between April and September because of the ideal weather and the summer holiday for those who are in school, but that also comes at a cost (literally and figuratively). Let's look at the most important things to consider for your move throughout the different seasons of the year:
SPRING
As the weather starts to warm and the road conditions improve, we start seeing more moves and higher demands for professional moving services. The beginning of peak moving season also means that prices are going to increase for those who decide to hire a moving company. This is a worthwhile cost for those who do not want to take the risks associated with moving in the winter and snow (more on that later). If you have children or are in school yourself, however, moving during the spring may not be ideal as it can clash with final exams and the end of the school year. We also tend to see more rainy weather during the spring, so it's important to plan for the weather accordingly to avoid accidents or damages to your belongings.
So, if you're moving in the springtime, be sure to:
Consider the increased costs.

Will the higher service fees impact your overall budget for your move?
Check your schedule.

Do you or any family members have school or upcoming final exams during that time? If so, it may hinder their schoolwork and they may not be able to contribute much to the packing and moving. Similarly, it is not advised to schedule a move too close to other events, such as vacations.
Prepare for rainy weather.

While the weather is generally beautiful during the spring, there is a possibility that you may encounter some rain. Professional movers usually cover all the items that they are moving, but if you're doing the move yourself, be sure that you wrap or cover your moving boxes and other belongings to avoid water damage. Consider opting for

plastic bins

, as they are more environmentally friendly (i.e., they can be reused) and can definitely withstand rain much better than cardboard. Have a few towels accessible for your possessions or yourself just in case.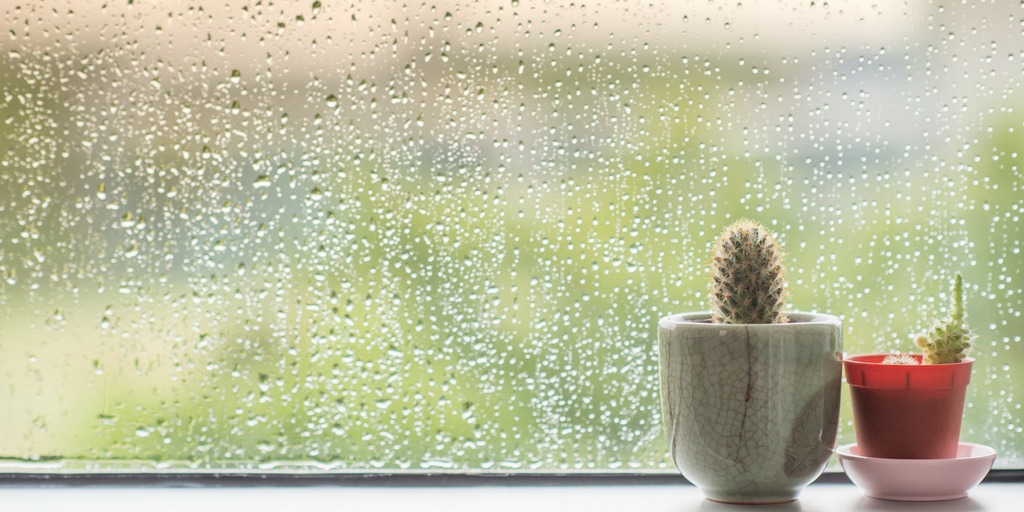 SUMMER
Within the peak moving season, we usually see the highest demand particularly during July and August. The weather is generally quite agreeable to work with in those months, as we do not see much rain and definitely no snow. However, this also means that the best moving companies are already booked – usually months in advance – and will not have nearly as much availability or flexibility for special accommodations. Also, because it is the peak of the peak season, expect even higher prices as moving companies try to keep up with the demand.
Things to consider when moving during the summer:
Watch for increased prices.

If you are planning a summer move, you may already be doing your research in the winter or early spring. Keep in mind that peak-season pricing for moving services are usually going to be higher and may not be reflected in the costs advertised during your research phase, so be sure to take that into account when planning out your budget.

Book your move well in advance.

The top moving companies are always fully booked for their peak season months beforehand. If you're doing a last-minute move, they may not be able to accommodate you. If you're looking to

move with the best movers in your area, be sure that you reserve your move date with them sooner rather than later.
Stay cool in the heat. Summer weather can get incredibly hot and, paired with physical exertion, heatstroke can be a very real risk. Be sure to drink plenty of fluids, protect yourself from sunburn, and wear comfortable, lightweight clothing. If you feel yourself overheating or getting dehydrated, take a break before continuing!
Do not leave children or pets in the car.

This may be common knowledge, but it cannot be emphasized enough. It is crucial that no living thing gets left inside any vehicles in the summer heat. The dangerously hot temperatures inside a car under the hot sun can be fatal for children and pets of all sizes. If possible, arrange a caregiver to look after them during moving day so you won't have to worry!
FALL
Autumn is great for moving because both the temperature and moving-service fees are starting to drop. With less demand and more availability, moving companies can offer better prices and more flexibility to accommodate your schedule. On the other hand, it is also when children and students return to school, which requires a lot of preparation in itself. In addition to that, holidays like Thanksgiving and Halloween could also interfere with the moving process.
If you decide to move in the fall, keep these things in mind:
Make an informed decision.

A less busy schedule for moving companies means that you are not as limited in choices. Do your research and be sure to choose the right movers to fit your needs.
Watch out for schedule conflicts.

With school starting and busy holidays coming up in the fall, it is important to thoroughly lay out your schedule to avoid any conflicts. Having a

moving checklist can be really helpful in ensuring that you are taking care of important tasks along the way.
Set up utilities in advance.

With the weather cooling, it is highly recommended that you set up basic utilities like water and heat at your new home a few days before you move in. It can get pretty chilly at night, and the last thing you need is to be shivering with no heat in your new home after an exhausting day of moving!
Clear paths and driveways of leaves.

Who doesn't love the sight of red, orange, and yellow leaves cascading to the ground? Yes, autumn can be truly beautiful. However, these gorgeous blankets of leaves can be a nuisance when you're trying to transport furniture and boxes in and out of a house. In fact, it can be downright dangerous if it so happens to rain and the leaves make the ground slippery, so be sure to rake them up and clear a path for yourself and your movers.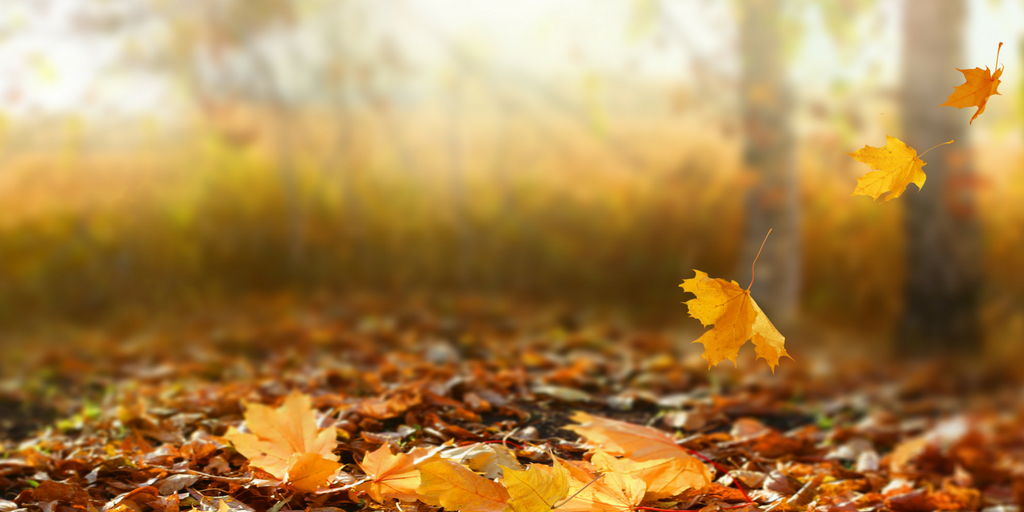 WINTER
It goes without saying that winter is the most hazardous season to move. The temperatures are freezing and the weather is unpredictable – will there be snowstorms or flurries? Black ice? Other hazardous weather conditions? Moving companies are generally the least busy during this time of year, so you will have more options on a moving date and time. It is also going to be less costly, which is an enticing factor for many people as they prepare for or recover from the holidays. Winter moving is no easy task, and we definitely recommend that you hire professional movers if you decide to relocate homes during this season.
Even then, there are important things to consider in order to ensure a safe and seamless winter move:
Safety first.

Above all else, safety must come first. With less-than-ideal weather and road conditions, it is important that you take every precaution to ensure the safety of yourself and your movers. Make sure all exterior paths are clear of ice and snow at both your old and new homes so preventable accidents – like slipping and falling – can be avoided.
Keep a close eye on weather conditions.

You likely scheduled your move weeks in advance, which means that you would not have been able to anticipate blizzards or snowstorms. As you get closer to moving day, monitor weather reports to ensure that your move won't coincide with a severe winter storm. If you diligently keep yourself updated with the weather conditions, you will give yourself time to reschedule your move and not be stuck if the weather renders your relocation impossible.
Prepare extra time for your move.

Speed and efficiency can be hindered under terrible weather conditions, so allow extra time for your move. This way, you won't be crunched for time or rushing the process, which can lead to accidents or damaged belongings.
Start your move as early as possible.

The sun goes down much earlier in the day during the winter, so it is best to start your move as early in the day as you can. Moving in the snow and ice is hazardous enough as it is – you wouldn't want to be doing that in the dark too!
Keep warm at all times. You'll want to wear comfortable clothing for your move, but make sure that your attire will keep you warm throughout the day. Try to wear winter boots with nonslip soles to reduce your chances of slipping while moving about.
Protect your old and new homes from dirt and sludge.

We're all familiar with the amount of snow, sludge, water, etc. that gets trekked into the house during the winter months. Prevent those dreaded puddles from dirtying your old or new home by lining your floors with

protective covers

(or even just some cardboard) where you and your movers will be walking through, especially if there is carpet!
Plan ahead for children and pets. Ideally, arrange accommodations for your children and pets for the night before or well before the scheduled start time. They can get overwhelmed and stressed out with all that's going on, and you won't be able to fully focus on the actual move. If they do come along for the move, it is crucial that you never leave them unattended in the car in freezing weather conditions.
Ensure utilities are activated before moving day.

There's nothing worse than spending the first night in your new home in freezing temperatures. Your possessions can also be damaged by prolonged exposure to the cold too, like delicate glassware that might crack under certain temperatures. A few days before your move, ensure that your utilities are up and running in the new house so you won't have to worry about it on moving day.
No matter what time of year you decide to move, it is essential that you are thoroughly prepared. Don't worry – you don't have to do this alone! There are tons of resources online to help you prepare, and some moving companies offer packing services and moving supplies to make your life easier. It's simple to have a stress-free move: do your research, make informed decisions, work with trusted movers, and plan something relaxing after the move to celebrate your new home!