Moving Tips for a Canadian Winter
So your moving day is finally approaching and your weather app has bad news for you. Canadian winters can be unforgiving and they pose real challenges to daily life, let alone moving. Typically your move date can't be rescheduled at the last minute, so you're just going to have to deal. So here are some tips and tricks to make the process a little easier.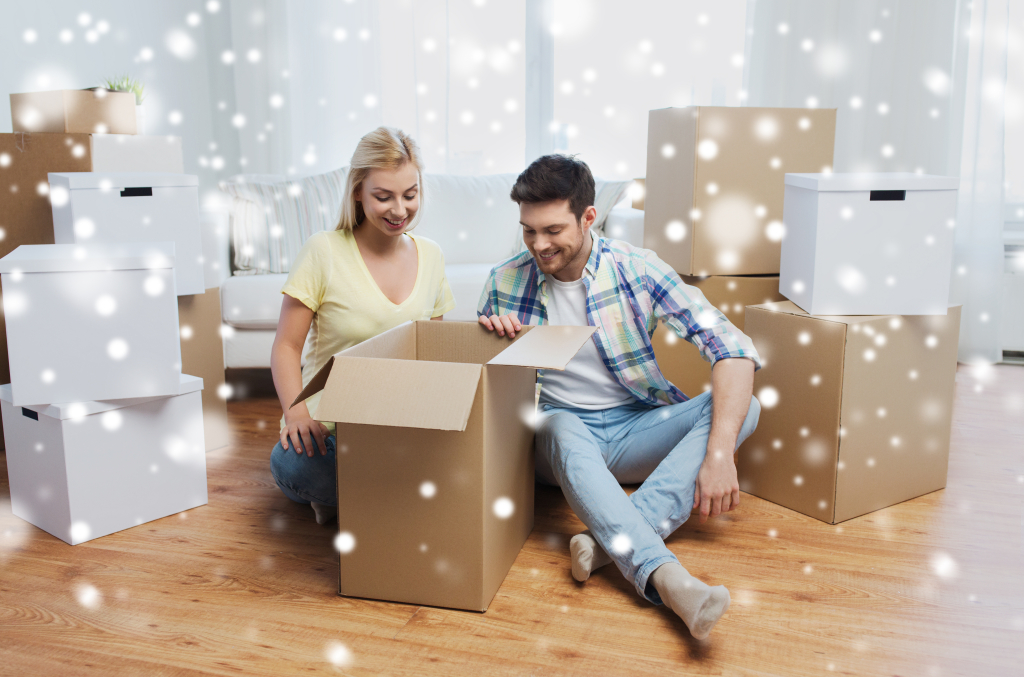 #1 Talk to your mover:
Before the big day, make sure to discuss the moving company's policy on moving in bad weather. Make sure you understand what conditions they can (and won't) move your stuff in. Typically if the roads are open, your company (should) show up. Be aware that delays may occur and travel times may be longer.
#2 Make sure that you're ready for moving day:
While moving in bad weather can be difficult, there are some things we can't avoid on the big day.. If you're moving in the cold, be sure to layer up and wear a thick jacket, a winter hat, gloves and some hand warmers. Clear your driveway and walkways and use salt, sand or preferably environmentally friendly options like Home Depot's Snow Joe Melt . A slip on the ice can be deadly and  can damage you, your movers or your belongings.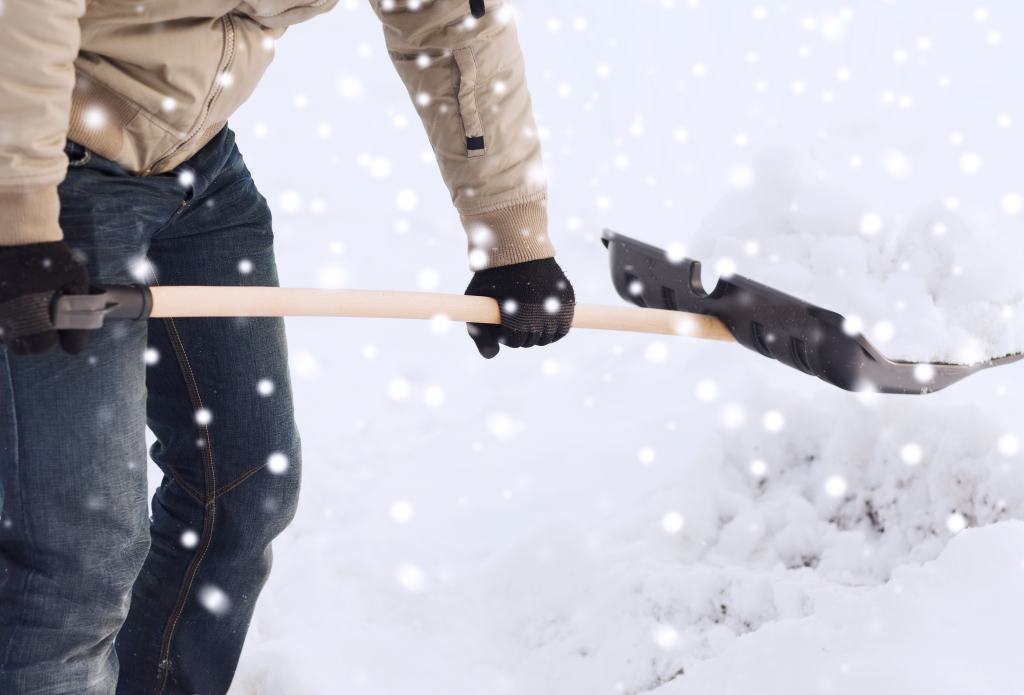 #3 Hire the right mover:
Some moving companies are pros, some aren't. A good moving company is aware that moving in bad conditions has it's challenges and that there are things the company can do to mitigate the problem. Being prepared with shovels is a start. A good moving company will also use floor runners and boot covers to help protect the floors of your new home and your old home. Covering your furniture in protective products like shrink wrap and blankets will also help protect your belongings. Be aware, some companies haven't taken this into consideration and may track in snow, ice, salt and more.

#4 Use plastic bins:
Take extra care of certain items-like books- by packing them in plastic bins. Before they get loaded onto your moving truck, make sure that these bins are sealed tight. Cargo Cabbie can rent you reusable Cargo Cabbie bins. We'll drop them off and pick them up when you're done. Delivery is free of charge in the downtown core.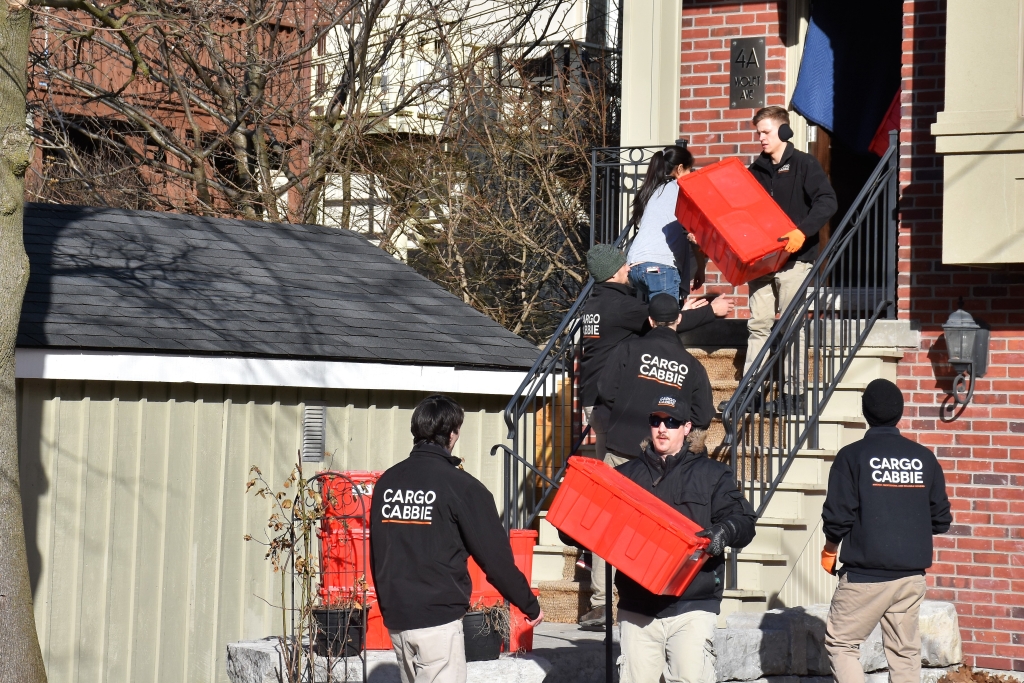 #5 Be prepared at your new home:
If there are blizzard conditions outside, some of it will find its way inside your home. Be prepared with old towels, a mop, paper towels and garbage bags. Sitting water can discolor hardwood floors.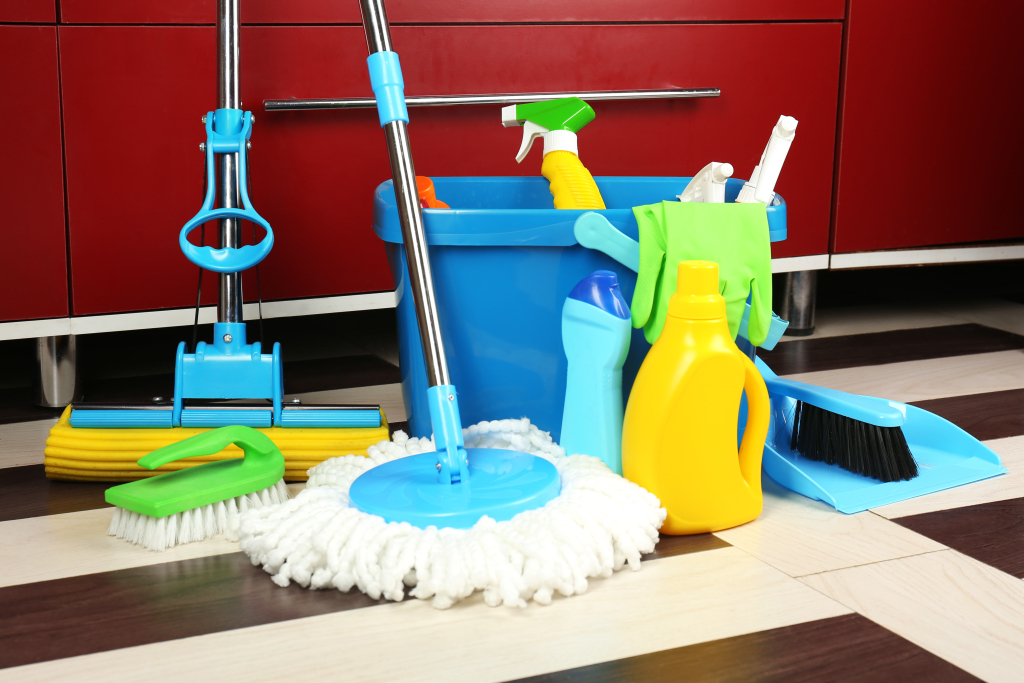 #6 Don't stress:
Even if the weather outside is frightful, your move can still be delightful. You're moving into your new and exciting home. Just be prepared and find the right help. Pretty soon you'll be snug and cozy in your new home.