RENT ECO-FRIENDLY PLASTIC MOVING BOXES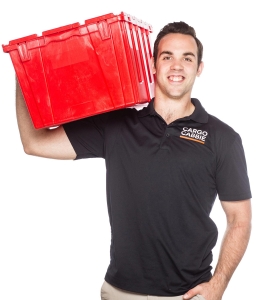 Cargo Cabbie moving boxes and packing supplies are delivered FREE OF CHARGE to your home with all orders over $100 within the area of downtown Toronto (Travel charges may apply if your home is out side of our free delivery zone).
Packing and moving your items will be way more convenient with our boxes and packing supplies. To ease the transition into your new home we have available a wide selection of Wardrobes, dollies, packing paper, bubble wrap, mattress covers and more! When you are finished moving we pick up the boxes and reusable moving supplies so there is less waste than a traditional move. Save your self the hassle building and taping cardboard moving boxes, make your next move green and stress-free.
Studio Move
Studio, 1 Bedroom
$100
20 Cargo Cabbie Bins
2 Week Rental
Compare Prices:
Cardboard Boxes: $132.95
You Save: $32.95
Small Move
2 Bedroom
$196
40 Cargo Cabbie Bins
2 Week Rental
Compare Prices:
Cardboard Boxes: $254.95
You Save: $58.95
Medium Move
3 Bedroom
$232.50
50 Cargo Cabbie Bins
2 Week Rental
Compare Prices:
Cardboard Boxes: $359.95
You Save: $127.45
Large Move
4 Bedroom
$345
75 Cargo Cabbie Bins
2 Week Rental
Compare Prices:
Cardboard Boxes: $574.81
You Save: $229.81