Hire Movers or Move Yourself? The Pros and Cons
If you have ever moved before, you know that there are a lot of details to take care of and coordination that needs to happen in order for everything to go smoothly. One of the biggest decisions you will need to make is whether to hire professional movers or rent a truck, rope in your family and friends, and do it yourself. Here are some pros and cons to consider when choosing between hiring movers and moving yourself.
Hiring Movers: Pros
The obvious benefit of hiring professional movers is that it will save you time and energy. Moving a home or office is a lot of work! If you hire movers, they will do all of the heavy lifting for you. They're familiar with the ins and outs of the moving process, so can help you avoid any potential snags. Professional movers are experienced in dealing with challenging situations, such as stairs and narrow doorways. As a result, you can rest assured that your belongings will arrive at your new home safe and sound.
In addition, most moving companies like CARGO CABBIE offer packing services. This can be a great option if you are short on time or just don't want the hassle of packing yourself. Professional packers and movers are also experienced in packing and transporting fragile items and ensure nothing gets broken.
Most moving companies also offer storage options. This can be especially helpful if you're downsizing, renovating or are between homes so ask about storage options and rates. If you are looking for a stress-free and easy move, hiring professional movers is the way to go. You may find that it's the best decision you make when it comes to your new home or renovation.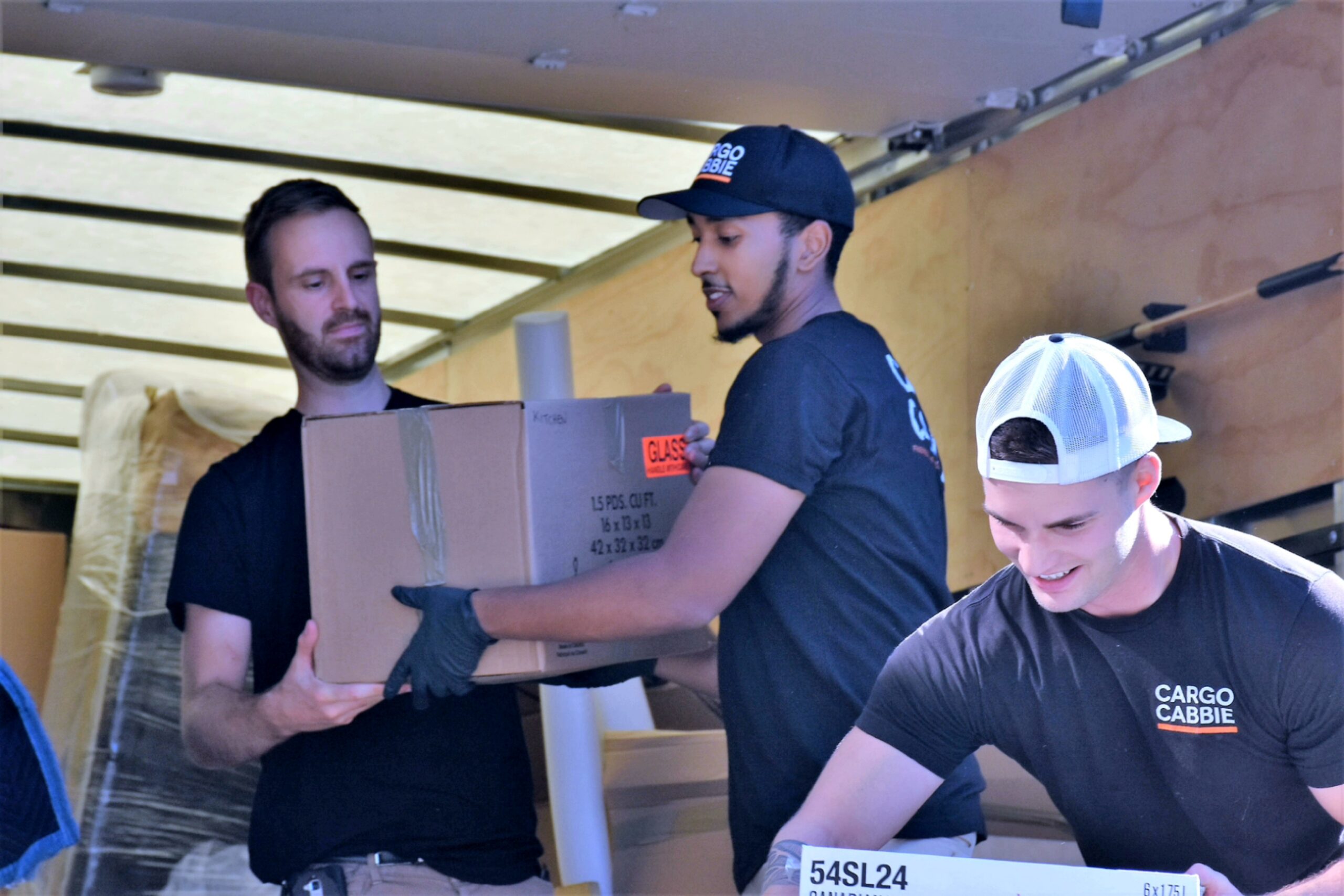 Hiring Movers: Cons
While hiring professional movers has its perks, there are a few downsides to keep in mind. First and foremost, hiring movers typically means that you have less flexibility on moving day. The movers will likely have a set schedule that they need to stick to with little flexibility. Moving can be also expensive. Moving services usually charge by the hour with an hourly minimum plus there may be additional fees for things like stairs, travel or large items. If you have a lot of stuff, it could end up costing quite a bit to hire movers.
Another thing to consider is that your belongings will be handled by strangers who may not treat them with the same care that you would. There is always a risk that something could get broken or lost when you hire movers. That's why it's important to do your research and hire reputable and trustworthy movers. Local companies are usually more personal, and they're also more invested in their reputation. If something does go wrong, you're more likely to get in touch with someone who can help. At CARGO CABBIE, customer service and satisfaction is our top priority! Weighing the pros and cons carefully is the best way to determine if hiring professional movers is right for you.
Moving Yourself: Pros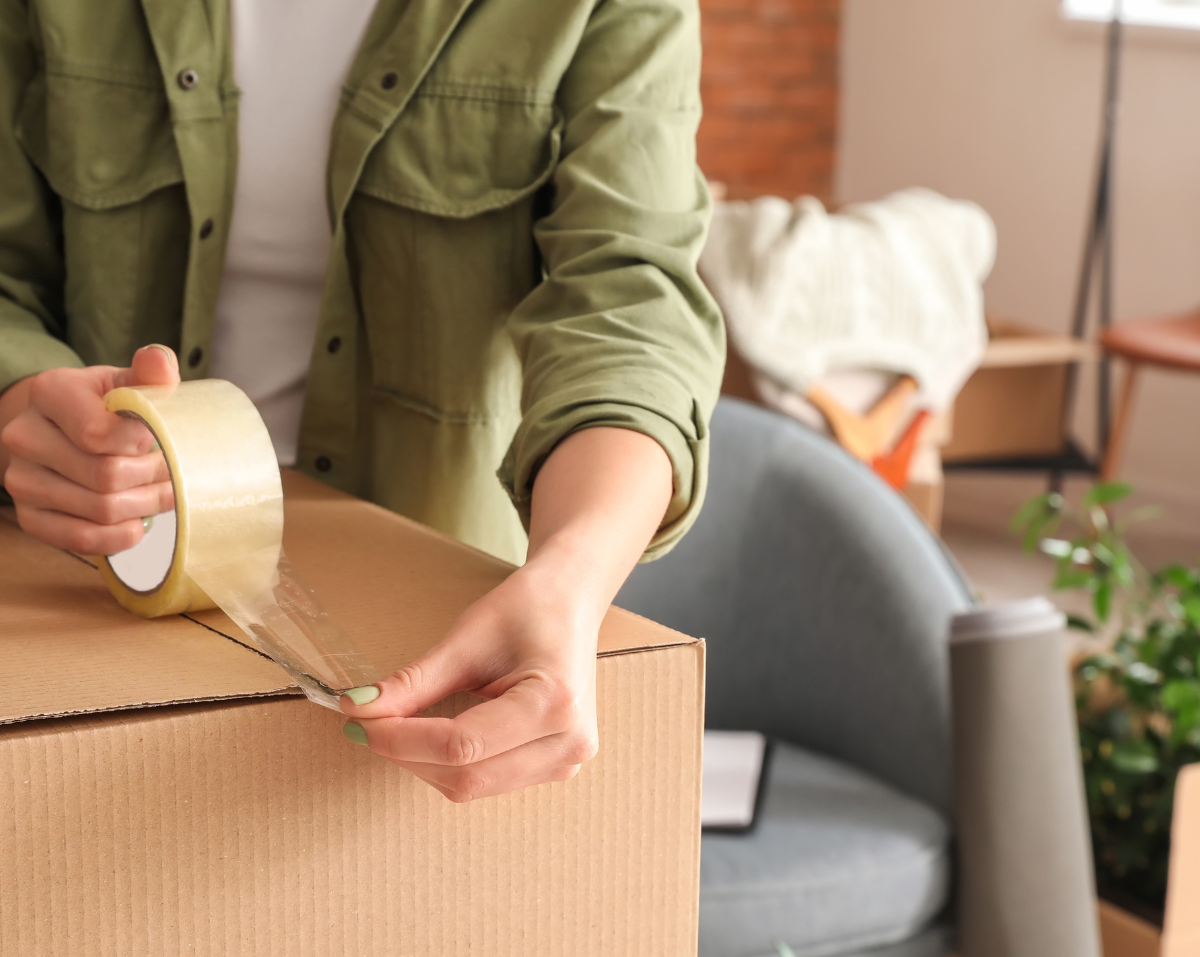 The main advantage of moving yourself is that it's generally cheaper than hiring professional movers. You only pay for renting the truck and buying moving supplies like boxes, bubble wrap and tape. You can also save money by asking friends or family members to help. If you have the time and physical ability to do it yourself, it can be a cost-effective option if done right.
Another pro to moving yourself is you have complete control over the move. You can choose when and how to move your belongings. Additionally, packing yourself gives you the opportunity to declutter your home before packing everything up. This way, you can avoid lugging unwanted items to your new home. Finally, moving yourself gives you a chance to get some exercise! Packing boxes and moving furniture is a great way to burn some calories and work up a sweat.
Moving Yourself: Cons
There are drawbacks to moving yourself as well. The most obvious one is that it takes a lot of time and effort. Packing up everything, loading it into the truck, driving, and then unloading again is very time-consuming—not to mention exhausting! Doing it all yourself also means that you will have to figure out how to properly pack fragile items so they don't break as well as figure out how to get large furniture in and out without damaging the furniture and your home. And if something does go wrong, there's no one to blame but yourself!
Moving is a big job, and if you're not careful, it can also be a very physically demanding one. When you move yourself, you have to do all the heavy lifting, which can put a lot of strain on your body and you can end up with a sore back or other muscle strain. In addition, moving is often stressful, and doing it all yourself can make the process even more stressful. If you're not careful, you can easily become overwhelmed by the whole process.
Moving yourself also takes a lot of planning. You'll need to make sure you have a moving truck or van booked that is large enough to fit all of your belongings, and you'll need to pack everything carefully to avoid damages. You'll also need to factor in the cost of gasoline and possible lodging expenses if you're traveling a long distance. If you're not careful, moving yourself can end up costing more than hiring professional movers. So, while moving yourself may save you some money, it's important to weigh the pros and cons before making a decision.
So, should you hire professional movers or move yourself?
Ultimately, the decision comes down to weighing the pros and cons based on your specific situation. If saving money is your top priority, then doing it yourself may be the way to go—just be prepared for a long day (or two) of work! If convenience and peace of mind are more important than cost, then hiring professional movers is worth the investment. Whatever route you decide on, just be sure to give yourself plenty of time to plan ahead so everything goes smoothly on moving day. And if you decide to hire the pros, reach out to CARGO CABBIE for your home or office move – we would be happy to help!