10 Expectations for Your Movers & Moving Company
Moving is a stressful time. There's so much to think about and plan for, and it can be tough to stay organized throughout the entire process. One of the most important things to do is choose a reputable moving company that you can trust to get the job done right. But what are the expectations for your movers? Here are 10 things you should always expect from any respectable moving company.
WHAT are the expectations for your movers?
1. Free Moving Estimate
Any good moving company will offer a free estimate to help you get an accurate idea of how much your move will cost. The estimate should be based on the time it will take to move your belongings, the number of movers needed, the distance of the move, and any additional services you may need like packing/unpacking, furniture disposal, storage, etc.
The quote you receive from your movers should be accurate, and there should be no hidden fees or unexpected charges tacked on after the fact. Make sure you understand everything that's included in your quote before booking your move. Get a Quote from CARGO CABBIE Today.
2. Clear Communication from Your Moving Team
Your moving company should keep you updated and informed throughout every step of the moving process—from booking your move to confirming details to providing updates on the day of your move. You should never feel in the dark about what's happening with your move or what you need to do next. If there are any issues, be sure to speak up so that they can be addressed right away. At CARGO CABBIE, your dedicated moving coordinator and team lead will keep you informed!
3. Moving Boxes & Kits Supplied
With full service movers, you shouldn't have to worry about a thing including packing materials and supplies. You can focus on getting your house in order while your movers take care of the move—including boxes, bubble wrap, moving kits, and more.
There's no need to make endless trips back and forth from the store for your home or office move. Most moving companies will even deliver them right to your door. And if you are looking for a more eco-friendly approach to your move, consider renting plastic bins.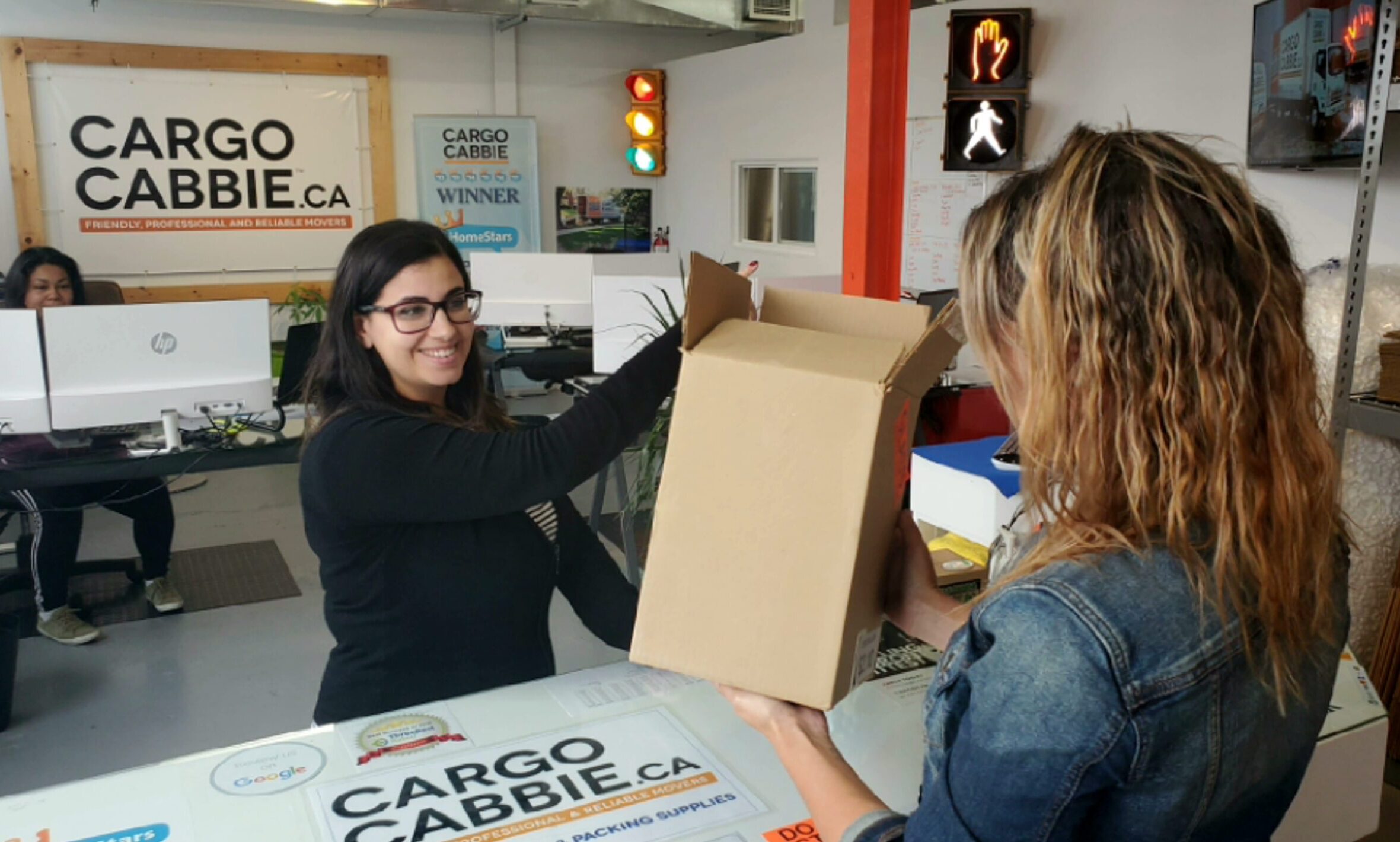 4. Professional Movers
What is the etiquette for movers? Your movers should always conduct themselves in a professional manner and reading reviews on reputable platforms like Google and HomeStars is a good starting place when selecting a moving company. They should be respectful, punctual, and well-groomed, and they should always take care of your belongings.
Your movers handle everything, so you can relax! They know what's best for their clients and won't get stressed themselves. CARGO CABBIE are full-service movers who strive to meet all your needs – it's our way to ensure that everything goes smoothly without any stress on either end.
5. Packing & Moving Preparations
If you are packing yourself, be sure to have everything packed up and ready to go before the movers arrive. This includes putting all loose items in boxes and labeling them clearly. When movers show up at your door, you want them to be able do their job quickly and efficiently. This means that the house needs some preparation before they can start moving things out/in — which also saves time for both parties involved!
Labelling boxes will make moving easier for you and your movers. If they're paid hourly, label each box with its destination room so that traffic isn't slowed down when unloading them at the new place! If there is anything fragile or requires gentle handling for any other reason – say it ahead of time so your movers clearly know what to expect.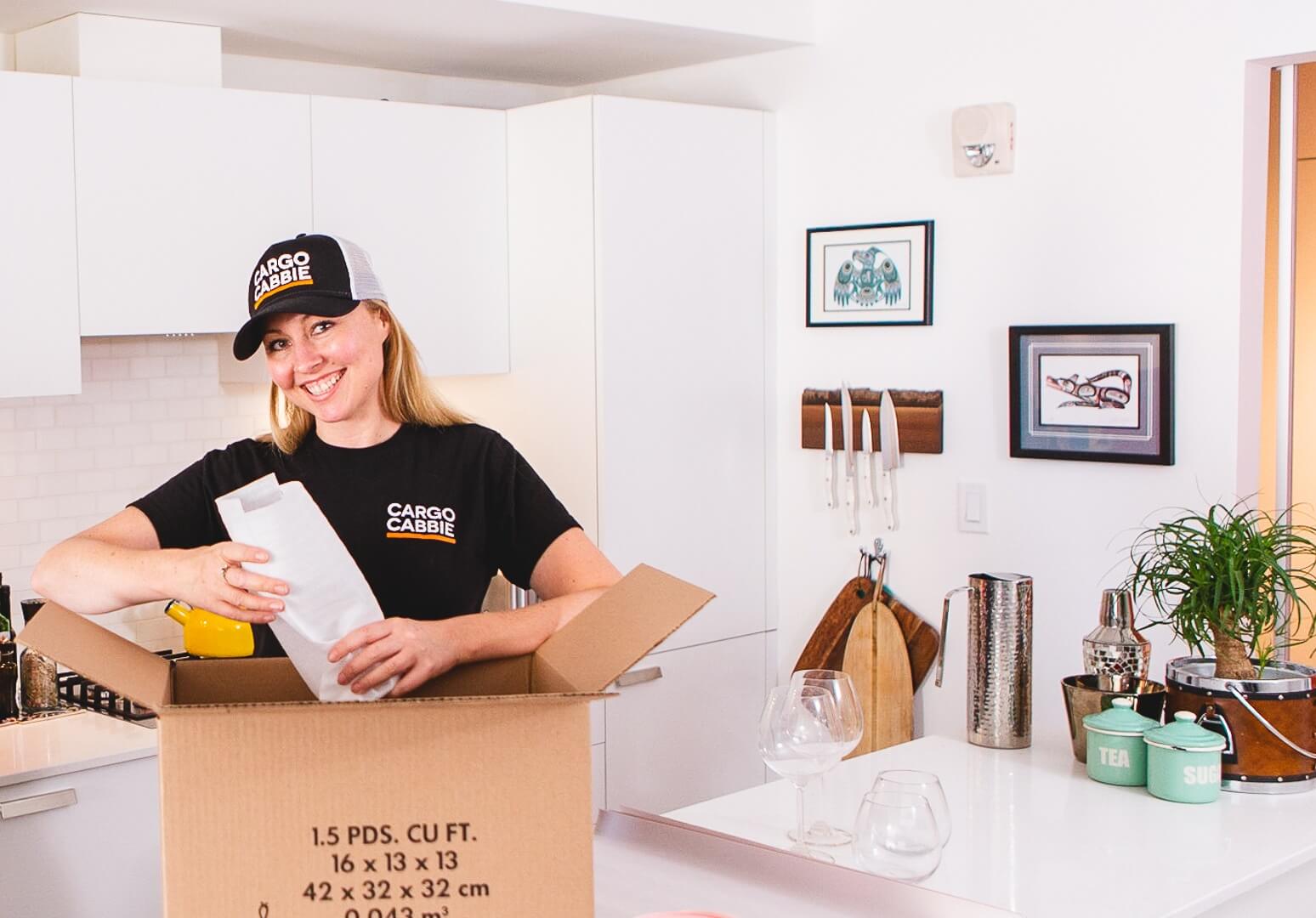 6. Packing Services
You are probably asking yourself, how can I make packing less painful? Many reputable moving companies offer packing services to help make your move even easier. If you opt for this service, your movers should pack everything securely and efficiently so that nothing gets damaged during the move.
They should also label all of the boxes so you know where everything is when it comes time to unpack at your new home. So if you're looking for a way to make packing easier, consider hiring packing services from a reputable moving company.
7. Insurance Coverage
Many moving companies offer some level of insurance coverage in case anything gets damaged during the move (it happens!). Make sure you understand what type of coverage is included in your quote and whether it's enough to protect all of your belongings. You may need to purchase additional insurance if you're moving valuable or fragile items.
Some movers will give customers options to upgrade to a more premium coverage in case something gets damaged, broken or lost during your move. The protection plans ensure you will be reimbursed for either the repair costs or the replacement value of those items (whichever is less).
8. Furniture Disassembly/Assembly Services
When you're looking for movers, it's important that they can handle all of your moving needs no matter how complex. Reputable moving companies will offer to disassemble and reassemble any larger pieces of furniture and will make sure everything arrives in one piece! That way, you don't have to worry about trying to take apart that bulky dresser yourself—and then having to put it back together again when you get to your new place! They should also be able to provide a furniture disposal service for unwanted items.
9. Loading/Unloading Services
Most moving companies will also offer loading and unloading services as part of their quote. This means that they'll come into your home, load up all of your belongings onto their truck, and then unload everything at your new place. Heavy lifting? No problem! Full service movers like CARGO CABBIE will pack up your home and unload it at the new location with care. They're pros when it comes to moving heavy objects like appliances, couches, tables and more.
10. Storage Options
If you need somewhere to store some (or all) of your belongings for a short period of time after your move—or even before your move—a reputable moving company will have storage options available. Make sure you understand exactly what those options are and how much they'll cost before making a decision.
CARGO CABBIE provides a climate-controlled, secure storage facility with short and long-term flexible options to meet every clients needs. We offer a one-stop-shop experience for all packing, moving and storage requirements.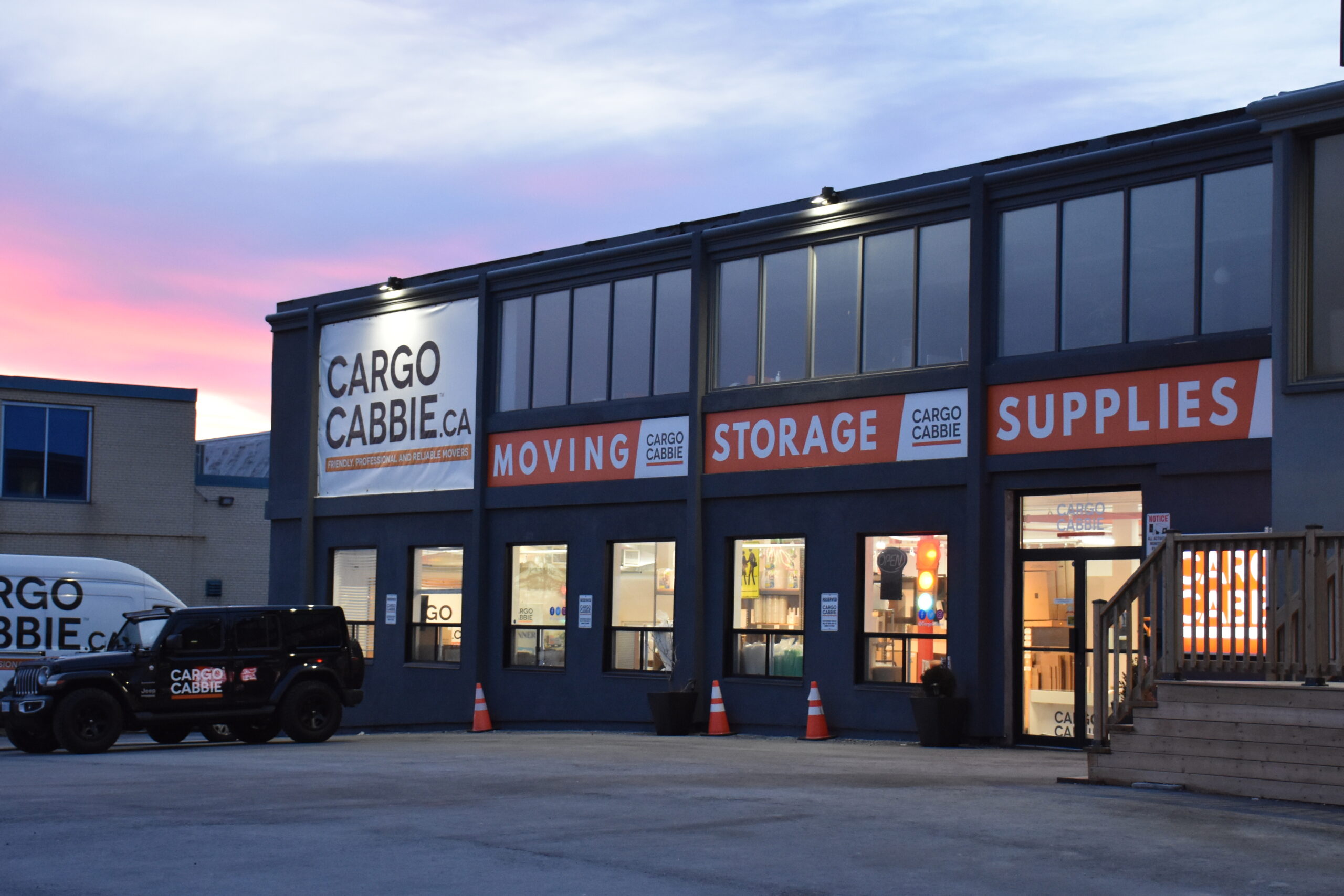 Moving can be a stressful experience, but it doesn't have to be! Choose a reputable moving company that offers all of the services you need—like packing, loading/unloading, storage, etc.—and that has a proven track record of satisfied customers. With a little bit of research upfront, you can make sure that your move goes smoothly from start to finish!
We hope this blog post was helpful in giving you an idea of the expectations for your movers. Just remember; be polite, tip them well (they deserve it!), and make sure everything is where you want it before they leave. And when you've decided to take the step, reach out to CARGO CABBIE for all of your home and office moving needs!