NOTABLE.CA
Cargo Cabbie sends out a huge thank you to Notable.ca for featuring us as one of the top most reliable moving companies in Toronto for 2015!  We are thrilled to have been recognized and selected by Notable.ca as being one of the best moving companies to call if you are looking for professionalism, efficiency, reliability and class.  We have worked very hard over the past Six years to build up our amazing reputation of conducting 'Perfect 10' moves, and it has been our pleasure to do so!  It makes us very happy to know that we are helping the people of Toronto (our home too) have great moves; moves that are straightforward, fast, safe and within budget.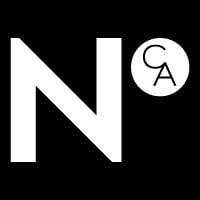 We really love what we do and it shows in the way we treat our clients.  From the moment a client reaches out to us, either by phone or online, a personalized and attentive procedure begins with our office staff who are dedicated to making your moving experience an absolute pleasure.  Tall boots (or words) to fill indeed, but the praise we hear from our clients at the end of each job sometimes blows our socks off.  It's almost overwhelming to hear just how grateful our clients are to us for making their moving day so easy, harmonious and fast, and the faster the move goes, the less the client pays.  Our number one goal always is to keep our clients 100% happy.  
Another reason the residents of Toronto love our company so much is because we have the best moving crews.  We are really proud to stand by the claim that we simply have the best moving teams in Toronto.  All of our movers are young, fit, driven, educated, friendly and professional, and good-looking to boot.  They always arrive on-time, with a positive upbeat attitude and are always willing to go the extra mile to help our clients with special requests, such as organizing furniture in the new home.  We hand-pick and in-house train all of our movers and packers, who are all on the payroll and fully insured.  Being so selective in our hiring process is time consuming, but it ensures that we are only providing the people of Toronto with the most superb service possible.  
Thank you again Notable for recognizing the value of our company and everything we have to offer to our fellow Torontonians!
The entire Cargo Cabbie Team.