Cargo Cabbie wins Homestars Best Toronto Movers for 2015
We are proudly honored and excited to announce that for the fourth consecutive year Cargo Cabbie have been awarded Best of 2015, Best Movers in Toronto by Homestars.com
Homestars is a free service to help homeowners find reputable renovators, repairmen, movers etc by searching its database of companies with countless reviews written by real people based on their real experiences. Each year HomeStars awards hundreds of companies throughout Canada as the best in their particular category. Cargo Cabbie has won the award for Best Movers, for the fourth consecutive year, since the company was established in 2010.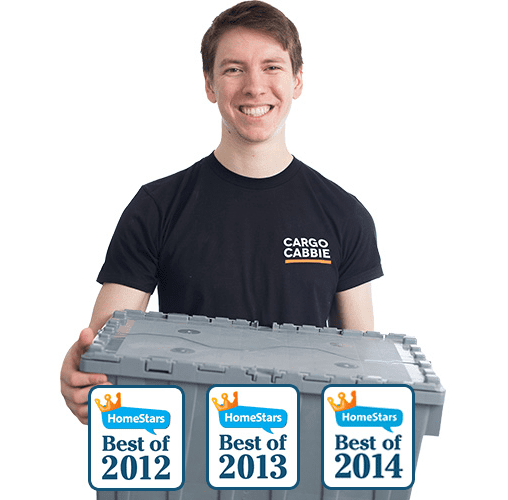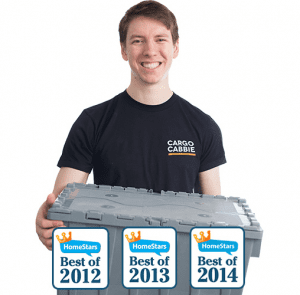 BEST MOVING COMPANY TORONTO 2015
This kind of recognition and acknowledgement reminds us why we work so hard and tirelessly as we do to make sure that we go that extra mile for each and every client. We absolutely love what we do, helping people on a day-to day basis, being a part of their stories and striving to make each day better than the last. With this mindset, our clients can rest assured when booking their move with us. We are recognized as the best, not because of our endless determination but because of our passion for what we do. We are immensely passionate about our work and could not succeed without such commitment.
At Cargo Cabbie, we have been fortunate enough to be awarded and honored with many accolades since the early days, proving that hard work and dedication with imperative commitment and attention to detail pays off and is ultimately recognized throughout the GTA. Our business was started on the ground, Javier started alone, and with tremendous hard work, dedication, innovation and passion, along with his incredibly devoted team, Javier has made Cargo Cabbie Toronto's greatest moving company – providing an essential service Torontonians were desperately seeking!
What an incredible start to 2016! We are tremendously grateful for this award, for our awesome clients and of course, our irreplaceable team! We are excited to continue sharing our journey with you, Toronto. Here's to 2016…
The Cargo Cabbie Team.
homestars moving and storage,homestars movers,best movers 2015,best toronto movers 2015,