Moving with Pets? Check Out These 8 Tips for a Purrfect Move!
Moving with pets requires careful planning and consideration. While it's exciting to start a new chapter in your life, the stress and anxiety this transition can bring to your furry friends can be challenging. Proper preparation is needed to ensure a smooth move for both you and your pets. Whether you're embarking on a cross-country journey or simply moving to a new home in the same city, take the necessary steps to make the transition as comfortable and stress-free as possible. From making a move plan to providing pets with a safe space, these tips will make your move with pets a good experience:
1. Start Early
Moving with pets requires planning to ensure a successful transition. It's important to start early by introducing your pets to new things slowly to prevent them from getting overwhelmed. Before the actual move, give your pets time to adjust to packing supplies and boxes. This will help ease their anxiety and prepare them. Remember, your pets may need more time to adjust to their new environment, so be patient and provide them with plenty of love and attention throughout the process. Here are some tips on how to help reduce anxiety.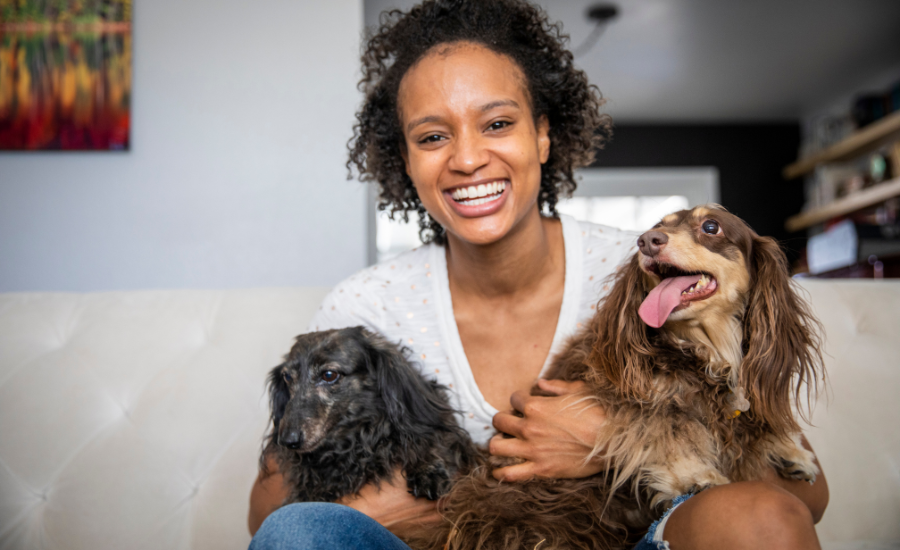 2. Plan for accommodations
With all the chaos and disruption occurring in your home, it might be best to plan for a place to leave your pets while you move. This is particularly important if your pet is nervous or has anxiety issues. By finding temporary care for your pet, you can help reduce their stress levels and ensure their safety during the moving process. There are many options available, such as pet boarding facilities, pet sitters, or even family and friends who could look after your pet while you transition to your new home.
3. Maintain Their Routine
One important step is to maintain your pet's routine throughout the move. Pets thrive on predictability and changes in their routine can cause them to feel anxious and stressed. Make sure that their feeding, exercising, and sleeping schedule stays consistent during the move. This will help keep your pet calm and relaxed during the adjustment period. Purina provides a good resource for topics on dog and cat health, nutrition, behavior, and more.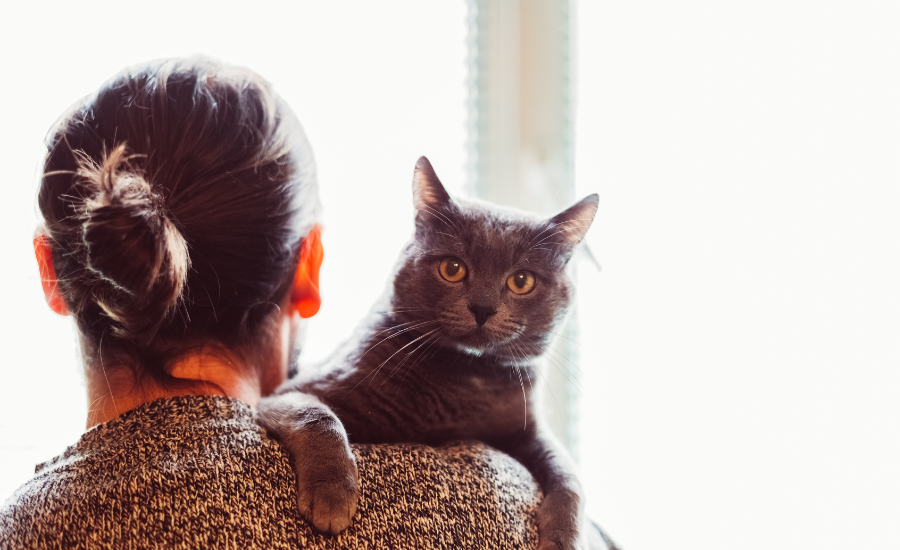 4. Keep pets away from the chaos
While it's tempting to have pets be a part of the moving process and explore their new surroundings, it's best to keep them away from the chaos as much as possible. A busy environment and changing surroundings can cause pets to become anxious and nervous, which can result in injury or even escape. To make the transition easier, create a safe, secure space for them away from the action. And make sure they have access to food, water, and their favorite toys to keep them calm and comfortable.
5. Prepare a comfortable & quiet space
Pets can feel particularly overwhelmed by the noise and chaos of moving day. To ease their stress levels, it's essential to set aside a comfortable space for them to retreat to if things get too loud or busy. This can be a designated room or a cozy bed where they can feel secure. By creating a calm sanctuary for your pets, you can help them feel more at ease during the moving process. Remember, moving can be a lot for everyone involved, so taking small steps to ensure your pet's comfort and well-being will go a long way.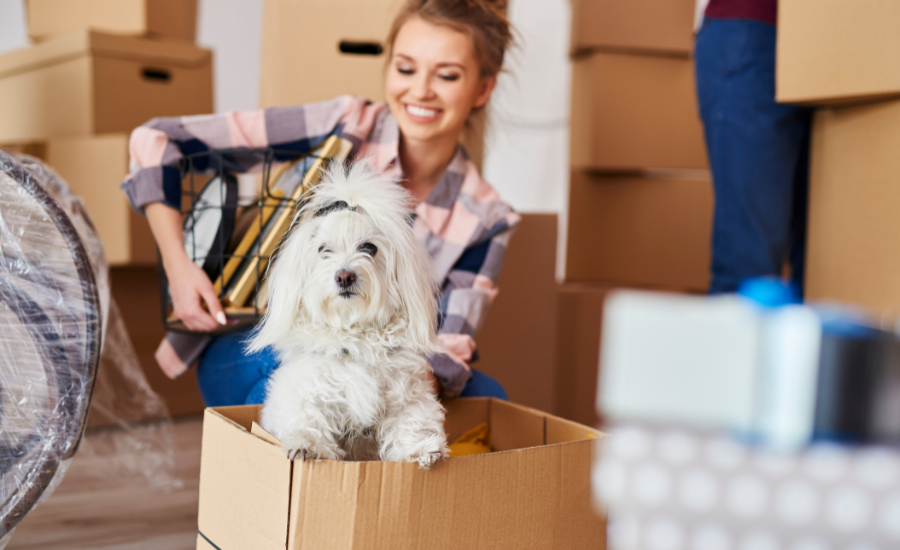 6. Have proper identification
Another step when preparing your pet for a move is making sure they are properly identified. This means ensuring they have up-to-date ID tags with your contact information and, if possible, a microchip registered to your current address. By taking these precautions, you can give yourself peace of mind knowing that if your pet becomes lost during the move, they have a better chance of being reunited with you as quickly as possible.
7. Reach out to your vet
Before moving, get in touch with your vet to make sure that your pet is in good health and up to date on their vaccinations. Beyond the immediate benefits of keeping your pet healthy, checking in with your vet can also give you peace of mind during a hectic time. Additionally, requesting a copy of your pet's medical records can provide critical information in the event of an emergency. Taking the time to consult with your vet is a key part of ensuring your pet's well-being. If you're in need of a new vet, here are some in Toronto to get you started.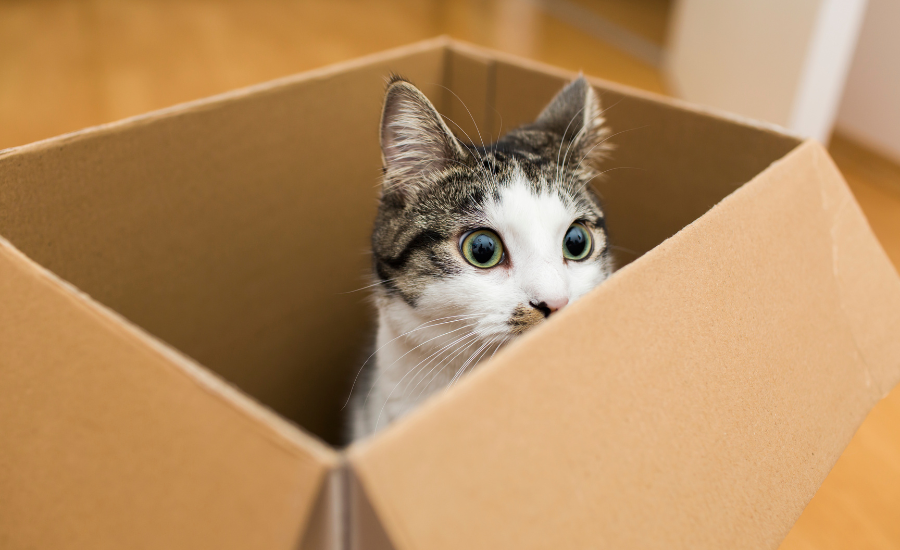 8. Pet-proof your new home
Before you arrive at your new home, make sure to pet-proof it. This means checking for potential hazards, such as exposed wires, and securing any other areas that might harm your pets. Take the time to prepare your living space before your pets arrive to create a safe environment for them. This will help them feel more comfortable and adjust to their new surroundings with ease. Let your pets sniff around and get used to the different sounds and smells and bring a favorite toy or snack to make the experience as pleasant as possible. Remember, prevention is key when it comes to protecting your furry friends, so take the necessary steps to ensure their safety.
That's How You Move with Pets
As you embark on the exciting journey of moving with pets, it is important to plan ahead. Starting early will allow for ample time to make accommodations for your furry friends. Maintaining their usual routine and setting aside a comfortable and quiet space will help ease any anxiety during the transition. Keep pets away from the chaos of moving day and make sure they have proper identification in case of any unforeseen incidents. It is also advisable to reach out to your trusted vet for any advice or concerns. Once you arrive at your new home, take extra precautions to pet-proof your space. With these tips in mind, you and your beloved pets can enjoy a smooth move. And when you're ready to get moving, reach out to CARGO CABBIE for your home or office move – we would be happy to help!