Insider Tips for Choosing a Premium Moving Company
Whether you're relocating across town or just down the street, hire a premium moving company that can handle your belongings with care and responsibility. But how do you know which moving company to choose? When it comes to moving your belongings, you want to ensure they are in the hands of professionals who have the experience and expertise to make your transition as seamless as possible. A top moving company can offer just that – outstanding service, attention to detail, and a commitment to making your move stress-free. Join us as we dive into what makes a premium moving company and how to identify the right one for your needs:
1. EXCEPTIONAL CUSTOMER SERVICE
When it comes to customer service, we all have our different ideas about what makes good service. But one thing is for sure: it's all about the experience. A premium moving company prioritizes customer satisfaction. They have a team of friendly and knowledgeable customer service representatives who are available to assist you with any questions or concerns you may have throughout the moving process. Premium movers understand that moving can be stressful, and they want to alleviate that stress as much as possible.
Moreover, they provide a customized experience to their clients. It's about providing a personal touch, showing genuine concern, and going above and beyond to help customers. Good customer service needs to be more than just ticking boxes, it should make customers feel valued and appreciated. Before starting the moving process, a premium moving company will have a consultation with you to understand your specific needs and requirements. They will then tailor their services to meet those needs, from packing to unpacking, loading to unloading, and everything in between. As a premium moving company, CARGO CABBIE takes pride in offering high-quality, white glove service to our clients.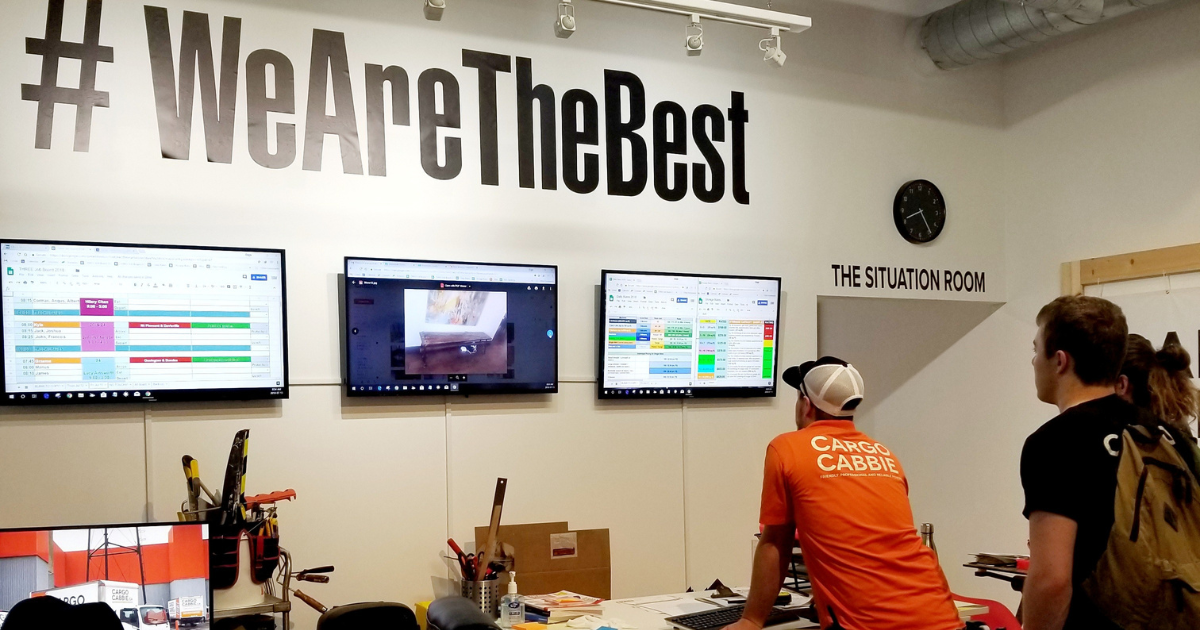 2. HIGH-QUALITY PACKING MATERIALS AND TOOLS
A premium moving company invests in high-quality packing materials and tools that will protect your belongings during transport. They understand that your valuable and cherished items are not replaceable and take every necessary step to ensure they arrive at your new destination safely.
At CARGO CABBIE, we use Canadian made sturdy cardboard boxes and other packing materials to wrap your items securely. To protect our environment, we also use eco-friendly materials whenever possible including the option of plastic moving bin rentals. Premium movers should also have specialized tools for lifting and loading heavy items such as furniture to avoid damages. Choosing a reputable moving company with high-quality packing materials and tools guarantees the safe delivery of your belongings.
3. TRAINED AND EXPERIENCED MOVING PROFESSIONALS
With numerous tasks to complete and items to pack and transport, it's crucial to leave the moving to the experts. A premium moving company has a team of dedicated movers who are well-trained and experienced in the field. They understand the complexities of moving, and they have the necessary expertise to ensure a seamless transition from your old home to your new home while minimizing the risk of damage or loss.
Additionally, professional movers can help with tasks such as disassembling and reassembling furniture, navigating stairs and tight corners, and loading and unloading heavy items. At CARGO CABBIE we invest in continuous training and development programs to help staff improve their skills and knowledge in the industry. We also conduct thorough background checks before hiring staff to ensure that they are trustworthy and reliable.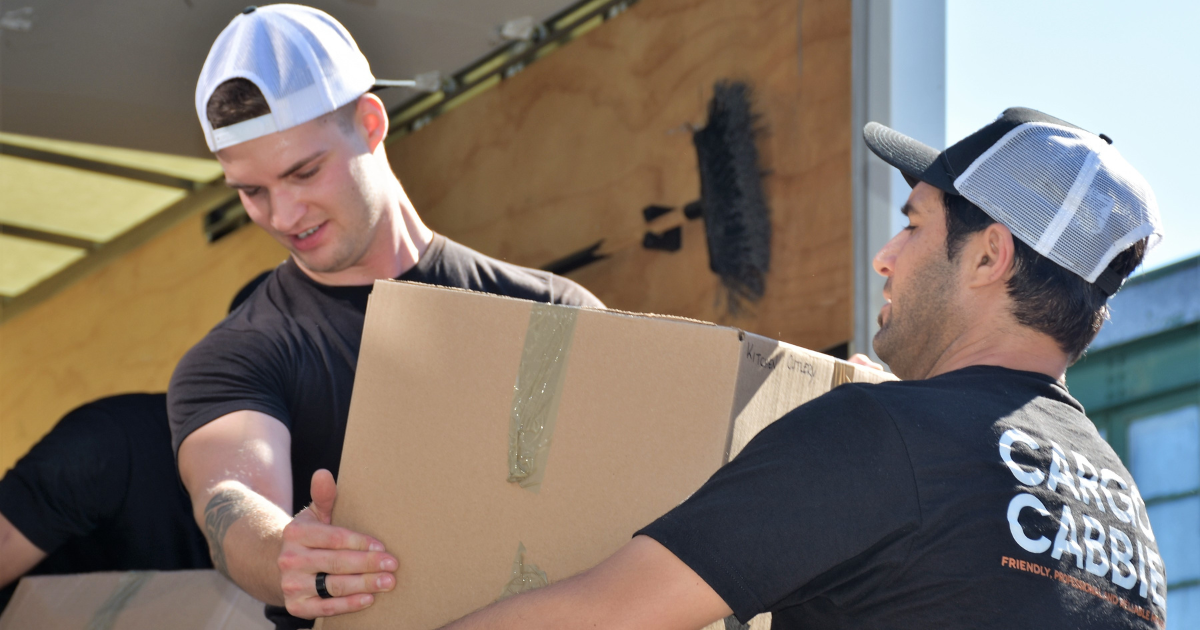 4. LICENSED AND INSURED MOVERS
Choosing a licensed and insured moving company provides peace of mind that your possessions are being taken care of with the utmost care, but it also ensures that you are protected in case of any accidents or damages. Premium movers will be licensed and insured to comply with industry standards and regulations. They have gone through the necessary legal and regulatory procedures to operate their business.
A good moving company will also provide liability coverage options to protect their clients in case of any accidents or damages during the moving process. So before hiring a moving company, make sure they are fully insured, bonded and certified by the Canadian Association of Movers (CAM), WSIB workers comp covered and licensed with the Ministry of Transportation (CVOR).
5. FULL-SERVICE MOVING
When it comes to moving, the process can seem overwhelming. Boxes to pack, furniture to disassemble, and a new neighbourhood to navigate can make anyone feel stressed. For a complete solution, a premium moving company should offer full-service moving services. They do not just help you load and unload your belongings. They offer a wide range of services such as packing, moving supplies, storage solutions, disposal and even cleaning services. They take care of every aspect of your move to ensure that you have an all encompassing, comfortable moving experience.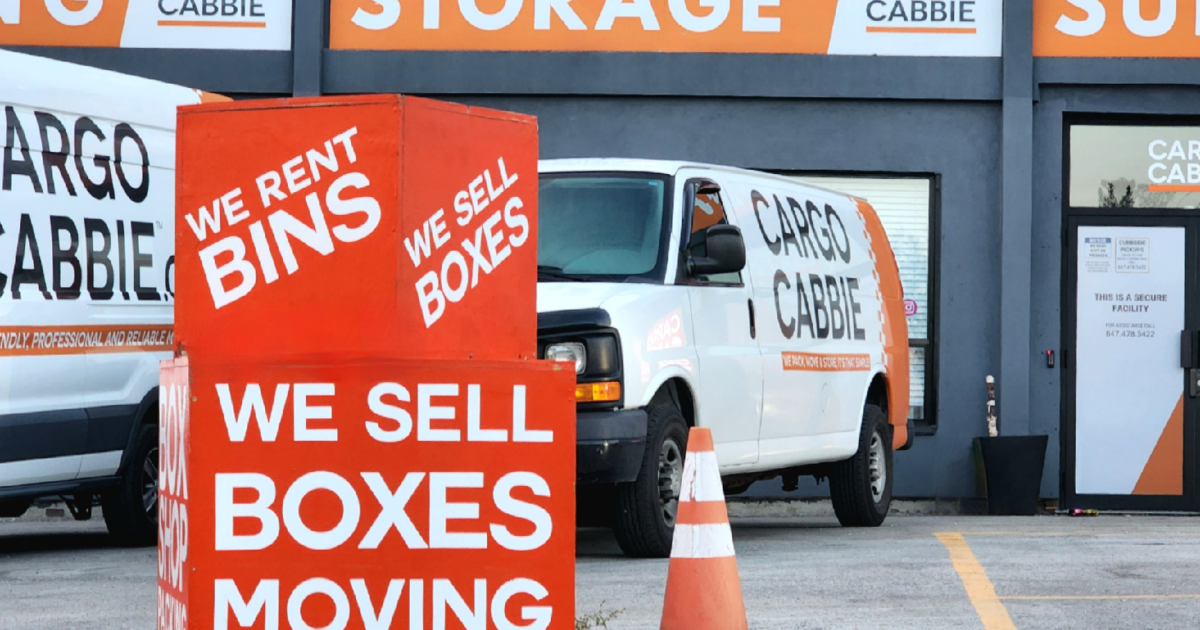 Why Hire a Premium Moving Company
A premium moving company stands out from the rest by offering exceptional customer service, high-quality packing materials and tools, eco-friendly moving practices, trained and experienced moving professionals, licensing and insurance cover, and full-service moving solutions. Choosing a top quality moving company ensures a safe, efficient, and stress-free move. So, when the time comes to move, reach out to CARGO CABBIE for your home or office move – we would be happy to help!