Always Pack the Kitchen First
The kitchen may seem like it'll be quick and easy, but once you start packing, you'll realize there are a lot of smaller items and delicate pieces that will need individual wrapping. In most cases, the kitchen pack takes as long as the rest of the home. Starting out on the kitchen will mean getting the worst out of the way, leaving you room to breathe while packing the rest of your home.
Pack Plates Properly
Pack your plates vertically (like records) to secure them in the box. They are less likely to break this way. Make sure you are also using a lot of clean newsprint or bubble wrap for fine china.
You've heard us say it before, but this is a big key for moving. Making sure you have packed your essentials that you use every single day together will ensure you're not left scrambling for your cell phone charger or change of clothes for the next day.
Label Boxes By Room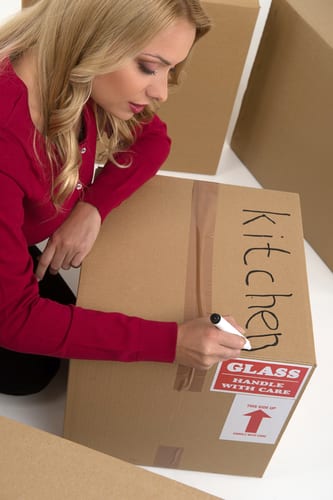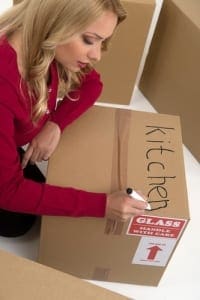 Moving day is hectic, even when hiring the best moving company.
Making sure your boxes are properly and clearly labeled will ensure your movers (whether a professional company or your friends) will know exactly where to put each box, making unpacking a breeze. No more searching your new home for the box you need because it's in an unknown room! You'll have everything organized before the boxes are even open.
Keep Cosmetics Safe
Place cotton pads in your cosmetic containers to keep them from breaking and crumbling during a move. Even with the most delicate and careful movers, makeup is a hard thing to transport without one or two crumbly cracks, this hack will safeguard your cosmetics easily and quickly!
The Fastest Way to Pack a Closet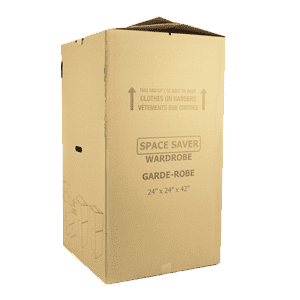 Wardrobe boxes are super handy for packing away hanging clothes. Professional movers will bring them the day of the move, put them together and hang your clothes into them for easy moving. Don't worry about having to take clothes down and fold them into boxes, just hang and move! A bit more cost effective way is to tape your hangars together, and place a garbage bag over the bottom! Make sure to tie the top of the bag to make sure your clothes are secure!
Moving is a stressful time, and packing can seem like it is never ending. Using these packing and moving hacks will make sure your move happens as quickly and stress-free as possible!