BY Cargo Cabbie Best Toronto movers IN Blog
Do I need to be packed before the movers show up?
Yes. In order to ensure your move happens within the estimated time frame, and without any hiccups, please make sure all of your belongings are properly packed prior to your crew's arrival. Your moving coordinator will be in touch a few days before your move to get any last minute updates from you. At this point, your packing should be complete and you should be able to provide us with your updated and final box count.
Are your movers professionals?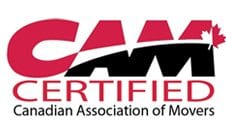 Yes. All of our movers are bonded, full time employees on our payroll. We do not contract out our work to freelance workers. Each member of Cargo Cabbie's Toronto moving team has gone through professional training with the owner, Javier and have completed training videos and tests with the Canadian Association of Movers.
Why do I have a travel fee?
As Cargo Cabbie is located in the east end of the downtown core, we serve mainly the downtown area. We are happy to assist with moves outside of this area, however, some travel charges will apply based on the area.
What extra charges can I expect on my final invoice?
Our rates are all inclusive. The only time your final invoice would be higher is if there were supplies added to properly wrap any fragile items (bubble wrap, cardboard sheets, mirror boxes etc) or if the time went longer than estimated. Please note that HST is not included in any estimate sent out.
Why would my move take longer than estimated?
We do our best to estimate the total time of your moves. However, sometimes situations arise that are out of our control. Some examples are: weather issues, elevator issues (broken elevator, elevator not on service), incorrect or missing  information provided (extra items added, extra stops added, walking distance from home to truck). Making sure you are 100% up front about your locations and item list will ensure the estimate you receive is as accurate as possible.
Why does my estimate say "subject to availability"?
On any given day, we can receive numerous requests for the same moving date. Every estimate sent is subject to availability. If you would like to book a spot, you will need to press "ACCEPT" on your estimate and get in touch with the office. Moving spots are on a first-come, first-served basis.
Why do I need to send pictures?
In order to better tailor your estimate to your specific move, Cargo Cabbie requests photos (or an on-site visit for larger moves). Receiving photos of your space and items to be moved will make sure that we are fully prepared on moving day with the right crew and truck size. We also share these photos with your crew prior to the move so that they show up prepared and ready to get moving!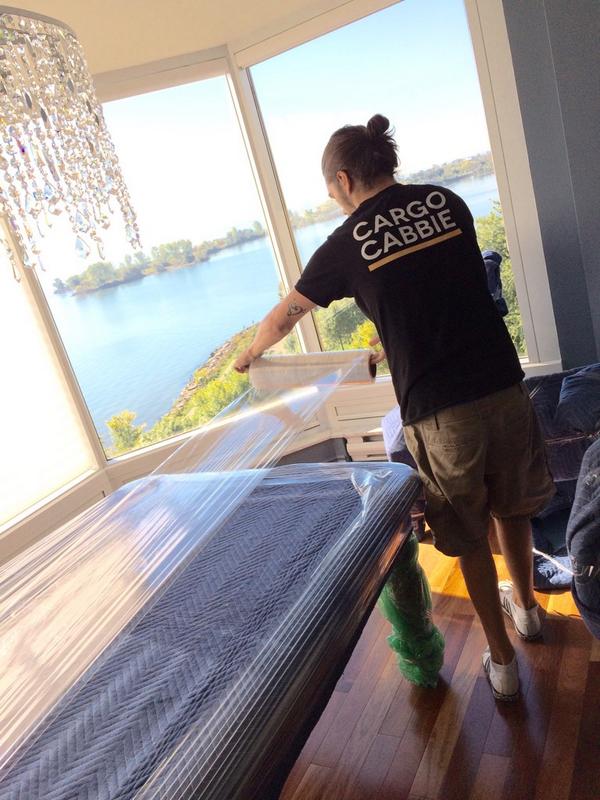 What steps do you take to make sure my furniture does not get damaged?
With every move done with Cargo Cabbie, our movers take the right steps to ensure your furniture arrives at your new home without damage. Your crew will wrap all furniture with clean moving blankets and shrink wrap, use bubble wrap and cardboard sheets or specialty boxes on glass furniture pieces, art work and mirrors, and even using specialty TV boxes with foam inserts.
What steps do you take to ensure cleanliness on every move?
Each mattress cover used is brand new and yours to keep or throw away. We do not bring these back with us to reuse. As for our rental wardrobe boxes – if you have any concerns, it is best to go with a new wardrobe box. We inspect the rental wardrobe boxes and they only used for a limited time before they're replaced with new rentals.
Don't see your question listed above? Get in touch, we're here to help!
3 months ago / Comments Off