Homestars Toronto Best of Awards 2020
Moving Companies Winner
Toronto, on (Canada) JANUARY 24, 2020
Cargo Cabbie™️ Best Movers 2020 has been announced as one of the winners of this prestigious Award. Homestars Best of Awards recognize the accomplishments of outstanding businesses that demonstrate truly visionary practices, standards and achievements.
We had our best year yet, maintaining our perfect 10 rating while growing our client base daily, and things are only getting better for 2021. The phones keep ringing, the emails are pouring in, and we couldn't be happier! Staying true to our core business strategy of personalized and attentive service, we've been able to provide an honest and unique array of services where the client is in the driver's seat from start to finish. This is what sets us apart, and this is what leaves our clients with a perfect 10 feeling!
Committed to integrity, and earning the goodwill of its customers, Cargo Cabbie's excellence and honesty within the moving industry has made this company the mover of choice in Toronto today and since day one.

"WE ARE THE BEST AT WHAT WE DO. WE PROVIDE EXCEPTIONAL MOVING SERVICES AND CARGO CABBIE ALWAYS GOES THE EXTRA MILE FOR OUR CLIENTS." #TeamCABBIE
Planning a move across town, to another province, or out of the country? Maybe you're thinking of relocating your business or office? Choosing the right moving company or movers is easy as Homestars.com selects the best movers in Toronto today.
Hire Verified and Reviewed Pros
Get matched with 3 pros directly or research yourself from a list of verified and reviewed pros
Read reviews and browse project photos submitted by homeowners in your area.
Pros with a Verified Badge have passed a credit check, criminal background check and are licensed.
With reviews, ratings and Verification, HomeStars gives you the tools you need to hire with confidence. 
HIRING HOMESTARS BEST MOVERS 2020
Certified, Bonded, Licensed, Insured, and Recommended
First, it's important to know what to look for when hiring a mover. The three most important considerations are whether the company is licensed, bonded, and insured. If the moving company is licensed, they have been authorized to carry out business at a local, provincial or federal level. Simply put, this means they are a legitimate certified business.
Since the beginning, HomeStars has connected homeowners with the most trusted service pros for their home improvement projects. It's no wonder that homeowners across Canada flock to HomeStars first to find reputable, Verified pros who demonstrate consistency, integrity and unparalleled customer service.
What it Means To be Homestars Winner?
It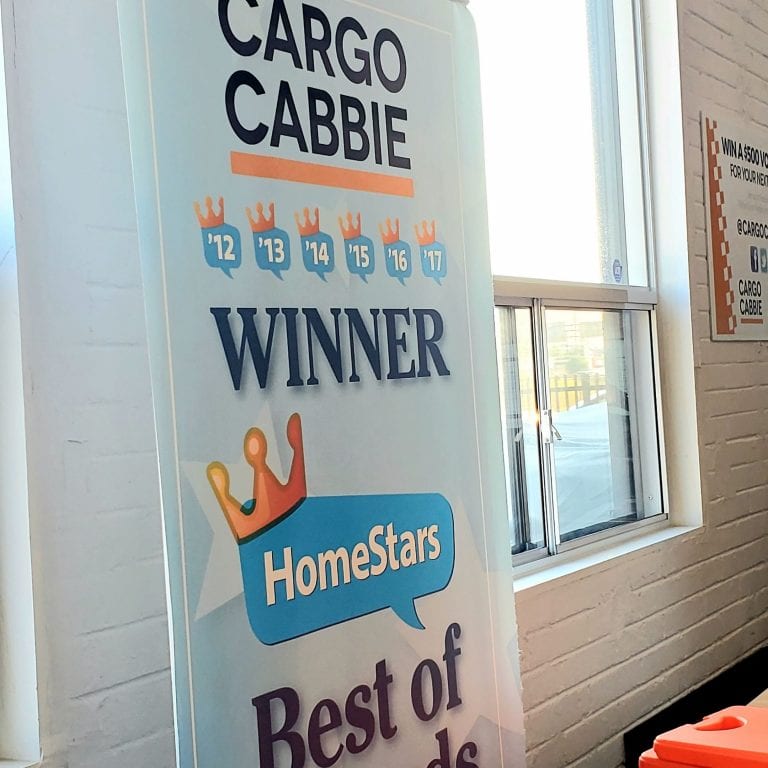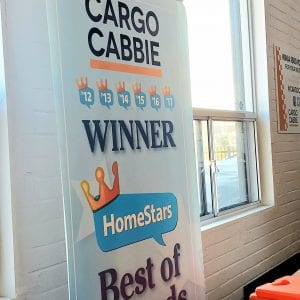 means piece a of mind and the guarantee that the contractor will fulfill and uphold their contract by carrying out the work they have agreed to do on your behalf. If a company is verified and awarded, they are offering an even greater level of assurance—if they lose or break any of your precious items, they are insured to cover the loss. Beyond these basic considerations, however, you may have specific needs. If you have a large art collection, you may want to contract with a mover who specializes in moving art or antiques. If you're preparing for a small move of low value, you may be more concerned about cost than insuring valuables. Whether you're moving a million or just a few thousand dollars worth of personal items, however, the most important consideration is that you trust your mover.
Is the mover properly licensed and insured?
Before hiring a moving company, it Is important to ensure the mover is properly licensed and insured. Thankfully, Homestars.ca have done this for you – as every mover in HomeStars large network of professional movers is required to be licensed and insured.
It's important to note that while interstate movers are required to register with the Federal government and can be found in the U.S. DOT system, most professional local movers in Toronto are only regulated by the province of Ontario. Every province has their own licensing regulations, so you should read up on your state's requirements to ensure that your local mover is legitimate and in good standing with the MTO (Ministry of Transportation.
Where Can I find the best movers in Toronto?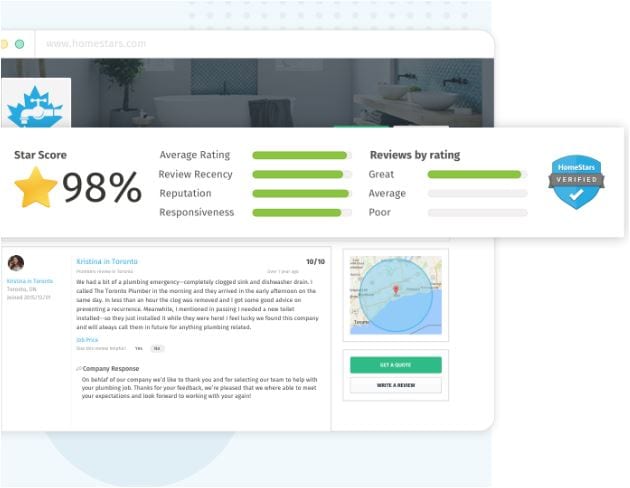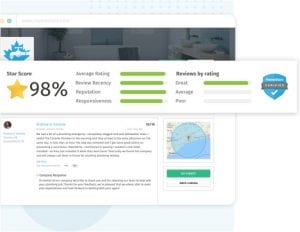 Moving Company reviews on platforms such as, 
Google
and
Homestars.ca
can be useful but can also tap your personal network for recommendations. Start with friends and colleagues, and then check with your doormen or building superintendent.
In Toronto, building staff often have an insider's knowledge about which professional movers or moving companies are organized, reliable, friendly, and careful and which ones are not. And if your current building staff has had a good experience with a moving company in the past, you'll be more likely to avoid tensions with your building staff when moving day comes around.
We owe it all to you! As online reviews become ubiquitous there is greater transparency for companies like ours, and we promise to continue to deliver friendly and reliable service seven days a week! Reading and writing online reviews help us tailor our service to the ever-changing needs of Torontonians!