A Realtor's Tips for Mastering a Condo Move
Condo living can offer quite a few advantages compared to living in a house, such as not having to worry about maintaining a front- and backyard, having a concierge to accept and receive packages for you while you're not home, and enjoying the array of amenities that most condominiums offer their residents. However, when it comes to moving, condos can also present unique challenges that may be overwhelming or confusing. Thankfully, our friend from Urbaneer has graciously shared his expertise as a realtor on the most efficient and seamless way to move in or out of a condo. Prepare to be enlightened:
To kick off our discussion about the intricacies of moving into a condo, let's talk a bit about the state of condominium living in the city.
When it comes to Toronto condos, one of the biggest misconceptions is that they are all identical, compact glass boxes, and occupied by very similar types of urban dwellers. This couldn't be further from the truth! In a city like Toronto – where condo buildings are shooting up at a speed and in numbers that could rival Starbucks franchises – the scale, style, and scope of developments are as varied as the neighbourhoods that they tower over. Currently, Toronto's condo stock is dominated by studio, one- and two-bedroom units, with a renewed commitment to build more three-bedroom-plus units in the next decade. And what a decade it will be for condo building! Stock continues to increase at an unprecedented rate, a trend that has housing starts occurring at the highest frequency in 10 years! (ipolitics.ca)

It's a good thing the outlook for condo stock is healthy, as condos appeal to a wide cross-section of buyers and will continue to sell quickly. The affordability of a condo – in comparison to freehold housing – attracts all types of first-time buyers, including urban professionals, young couples, students backed by the Bank of Mom and Dad, and investors looking to generate rental income. Then there are empty-nesters, downsizers, and Zoomers, who are often attracted to the amenity-laden, low-maintenance living that a condo complex offers (meaning no more lawns to mow or driveways to shovel!). If the condo is located in the downtown city core, there are universal perks that appeal to everyone. For one, it offers close proximity to restaurants, theatres, art galleries, and other amenities. It often reduces the challenging suburbs-to-downtown commute which, in some cases, means you don't require two cars (or even one!), thanks to the proximity of public transportation. That's likely part of the reason that there's an escalating trend of growing families choosing to raise their children in condominiums.
No matter the type of prospective buyer, there is a unit and floor plan out there to suit all needs and lifestyles. Forget "compact glass boxes" – condominium architecture and design are getting more innovative and creative by the day!
So if you've chosen to embrace the condo lifestyle and are the proud owner of some new sky-high dreamy digs, congratulations on becoming part of this diverse community of urban dwellers!
But before you can start enjoying homeownership, there's one unavoidable hurdle that we all dread: moving day. Uprooting your entire life and coordinating a smooth transition to a new space – without getting mired in the chaos – is a physical, emotional, and psychological stress test. Not to worry – we've got you covered. Below, we've pooled our expertise and experience to create a guide that will ensure you'll not only manage your move, but also master it!
Here we go: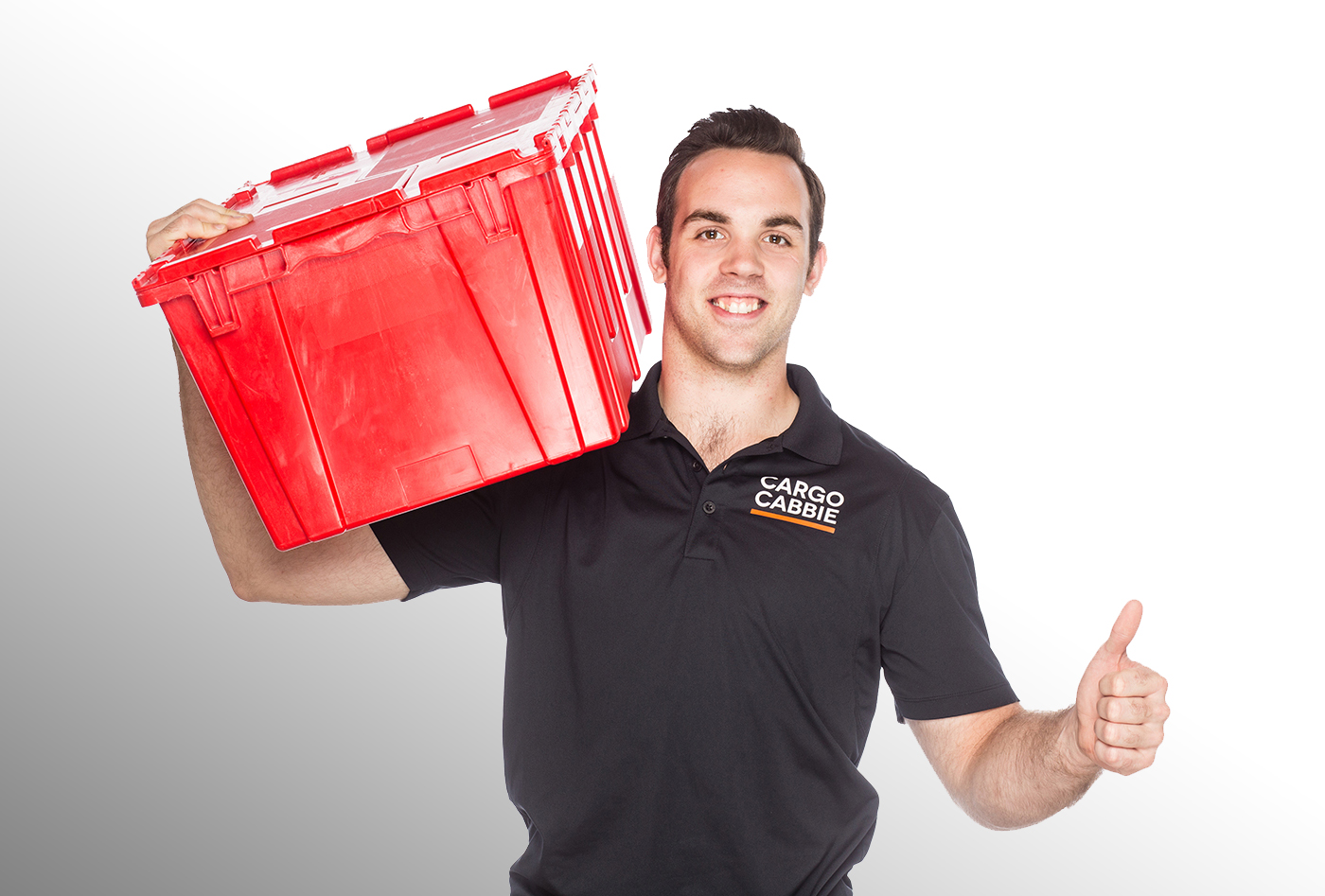 Know Your Team
The process of finding a good mover can seem daunting. But doing a little research is worth it. By exploring your options, you can save money (sometimes hundreds of dollars) and avoid scams. Ask friends, coworkers, and local real estate agents (like us!) for referrals or recommendations. Once you've shopped around, you should be left with at least three or four companies to call for an in-home estimate. If they're not able to come to your home to get an accurate impression of your belongings, make sure that they require photos and dimensions; do not trust a "site unseen" online estimate.
Find out each company's full name under which it does business, as well as their address, phone numbers, e-mail, and website addresses. Also get the names and contact information for the company's references. Do they have a licence? Make sure the company you choose will be moving you themselves and not contracting out the work. Oh, and find out how long the company has been in business!
Before you make a final choice, you should have compiled information on each company and have their estimates in front of you. These written estimates should include an inventory list of your belongings, their hourly rates, personnel, and any additional costs you may incur (e.g., for supplies, tolls, driving time to and from the movers' facilities). Compare the bids, and be wary of any company that comes in much lower than the others. Look at high bids to see where the extra costs are coming from.
If you're not sure about anything in the estimate, call and ask.
Then – and only then – make a choice!
Find out who will be on site with you and go through the inventory list with them. When you get to the big, heavy stuff, it's important to let your movers know what to expect. Communicate with your moving company and explain all of the requirements and details beforehand – they will need this information to give you an accurate estimate of time, staff, equipment, and cost. That includes informing the company about any overweight items (e.g., a piano or fridge), access restrictions (e.g., small elevators, no elevators/walk-up only, narrow driveways) and whether you'll need help with disassembly or assembly of furniture.
Be ready for them when they arrive. With a moving company, unless you hire packers, ensure you're completely packed before the crew is scheduled to start. Scrambling for boxes will delay your move and increase your cost. And while it's certainly not required, sometimes it's a nice gesture to have drinks or a snack readily available for everyone; on a hot summer day, your crew will appreciate a cold drink.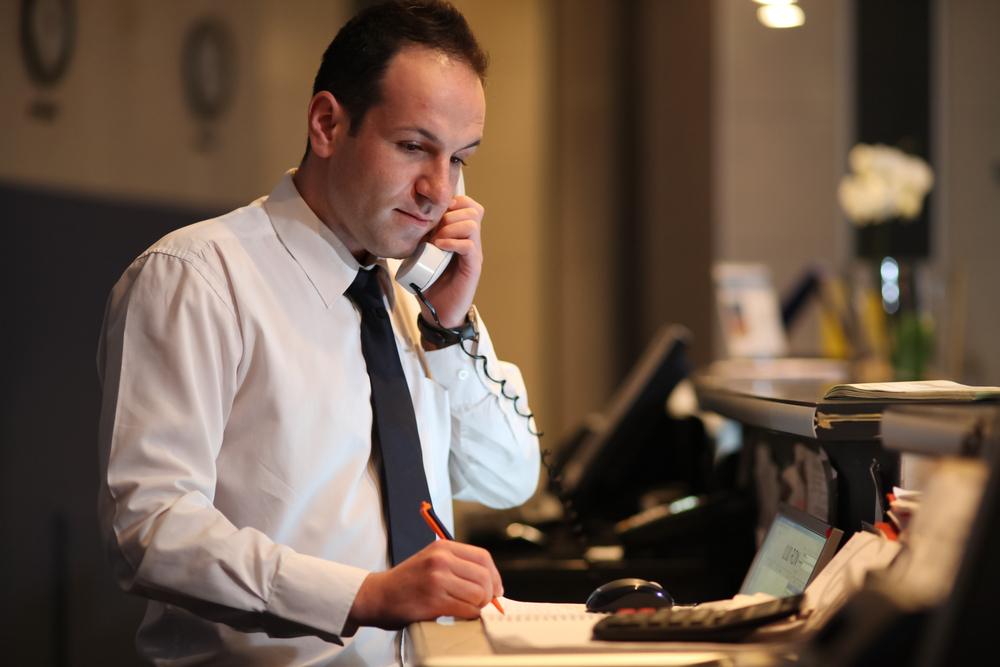 Know Your Destination 
Moving is always a process, but perhaps more so when you are moving into a condo. Your greatest resource will be the management office of the building into which you are moving. They will be able to give you information that will be vital to your move. They may have a Moving Policy that they can send to you, outlining all of the important guidelines and requirements of your building. If possible, take an hour or two and go to see them in person this will also give you a chance to map out the specifics for moving day visually!).
The first and most important thing to do – besides ensuring you're registered with the office and concierge as the owner or renter of your unit – is to book the service elevator. Booking the elevator may seem like a simple thing, but most buildings won't let you move anything in or out unless you have booked exclusive access of the service elevator. Given that certain times of the day are often blacked out (like during rush hour), and given that there are likely many other people moving in at the start of the month, it is recommended that you book your elevator AS EARLY AS POSSIBLE.
Often, property management firms will require a deposit against damages incurred (be sure you have a personal cheque ready for this) or require a certificate of insurance from the moving company before booking the move-in elevator. This ensures the moving company is held responsible for any damages to common elements, including walls, door facings, elevator cabs, and other areas along the route.  Another reason buildings require elevator bookings is so they may prepare elevator cabs by padding them with quilted blankets.
Make sure you know exactly how long you have use of the elevator, as sometimes a building will double-book another resident in the same slot and you are required to share the service elevator. There will also be restrictions on items that you cannot bring up in an elevator (like propane tanks) – know the list beforehand! If possible, get the measurements of the elevator as well; how horrifying would it be if, in the middle of a move, you discovered your couch was too big? This goes for your unit too!
Remember, when it comes to condos, you will have to set up your buzzer. Do this ASAP so that once you're moved in you can admit visitors, delivery persons, or technicians… Which reminds us: book the installation of your cable TV, internet and/or telephone well in advance.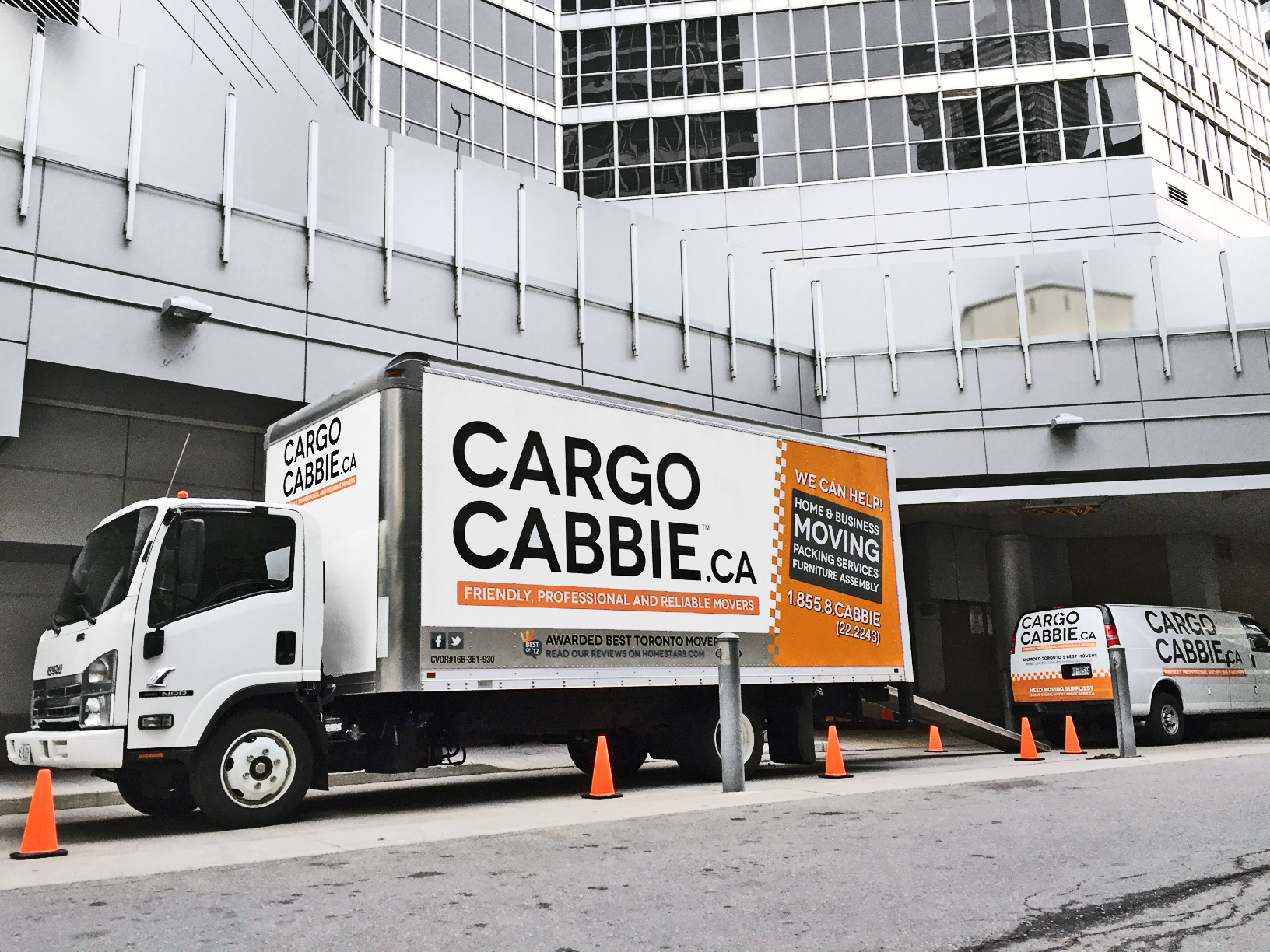 Know Your Route
Getting there is half the battle! Once you leave your house, make sure that the moving company knows not only the destination, but also how to get there! Take into account the time of day, and what traffic you might encounter. Don't be afraid to discuss the route with the mover supervisor upon arrival.
When it comes to condos, arriving safely is not as easy as pulling into the driveway. Unlike a house, condominium buildings may have multiple driveways and there may only be one suitable for a sizeable truck (i.e., clearance issues!), or there may only be one designated for moving in and out. Furthermore, each building will have a specific loading dock that you must navigate in order to access the service elevator. Be sure you know where it is and how to get there.
Unfortunately, there will always be things you can't anticipate, like car accidents, absent concierges, or illegally parked cars. Prepare yourself mentally, and remember that staying calm is the most important thing in any stressful situation. Keep essentials on you like your phone, wallet, etc. in case of emergency. It's also a good idea to have an overnight bag with you (not packed on the moving truck) with toiletries, toilet paper, and a week's worth of clothing, to ensure you are ready to balance your day-to-day life with your move.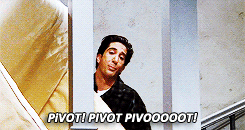 Know Your Furniture
As mentioned before, measuring may be the single most important thing you do in preparation for a move. Know the dimensions of the elevator, your unit, and the furniture you will be moving in or have delivered. While movers can do a lot, you will need to pay attention to door heights and widths. This is particularly relevant when purchasing patio furniture with large arms, as sliding glass doors give the impression that they open wider than they actually do.  
Given that condos can be slightly more compact than houses with more modest dimensions than you're used to, ensure that the furniture you're moving in is appropriate. Why waste the energy bringing it in if you'll just have to move it out again when it won't fit? That said, it's about more than "fitting" – you don't want to crowd the space, making it feel smaller than it is. Consider furniture that is specifically made for condos with slightly decreased dimensions, which will help create the illusion of more space. If this is a concern, you may need to buy a couple new furniture pieces. While most furniture stores in Toronto will stock items that are slightly smaller than the norm, try Leon's: Condo Living Collection, SmallSpacePlus, The Bay: Condo Living Shop, CondoSize, and CasaLife. Here are some of TorontoLife's top choices for condo furniture.
If you DO make new purchases, such as a couch or dining room suite, schedule the delivery for after moving day. This will help you focus your attention on moving day itself, and will avoid any congestion between delivery people and the movers.
Inspect new furniture for damages and report anything to the company from which you've purchased. Don't wait to do this, or you may come up against return deadlines. Also inspect the furniture you already own, before and after the move, to ensure that the movers deliver it in the same condition. Top-notch companies will always wrap everything well and ensure it is protected in the truck. That said, remember that accidents do happen! Be fair and reasonable.
At Urbaneer, we support you through the purchase and sale, but we also support you as a homeowner, making your new house  your 'Home'. We are here to help!
~ Steven
Steven Fudge, Sales Representative
& The Innovative Urbaneer.com Team
Bosley Real Estate Ltd., Brokerage – (416) 322-8000
– we're here to earn your trust, then your business –
Celebrating Twenty-Five Years As A Top-Producing Toronto Realtor
*Like what you've read? Consider signing up in the box below to receive our FREE monthly e-newsletter on housing, culture and design including our love for unique urban homes and other Toronto real estate!
*Love Canadian Housing? Check out Steve's Student Mentorship site called Houseporn.ca which focuses on architecture, landscape, design, product and real estate in Canada!