4 STEPS TO DOWNSIZING BEFORE MOVING
Preparing to move – especially when you have to downsize – is not something that you'd want to leave till the last minute. One of the biggest decisions you'll have to make when moving house is what to do with all your stuff. You may find that you don't need as much space as you used to. If you're downsizing your home, you'll have to get rid of some things- but how do you decide what to keep and what to let go? And why is it so hard to downsize? Follow these steps on how you downsize before moving to find out:
1. Get rid of anything you haven't used in the past year
So you are probably asking yourself, where do I start when downsizing? This may seem like an obvious place to start, but it's important to be ruthless. If you haven't used something in the past year, chances are you won't miss it. Not only will you declutter your home, but you'll also free up space for things that are more important to you. The first step is to take inventory of everything in your home. Make a list of all the items you haven't used in the past year, and then go through and decide which ones you can live without. Go through room by room including clothes, books, kitchen gadgets, etc.
When downsizing, you'll come to find that quite a bit of your existing belongings may also be too big or completely obsolete for your new place. For example, a 60-inch television may have been great for your three-bedroom house, but it would probably take up too much space if you're moving into a one-bedroom condo. Similarly, a large sectional couch can be replaced with a loveseat when moving into a smaller living space. This can be a difficult process, but it's important to be honest with yourself. By downsizing your house, you'll declutter your life!
2. Create a list of must-haves
Now that you've noted unnecessary items, it's time to make a list of the things you absolutely can't live without. It is helpful to think about what you would absolutely need to replace if you were starting from scratch. Things that typically go into this category include personal/sentimental items, important papers, and essential items that are in good condition and do not need to be bought new.
When making your list, also consider your lifestyle and items that bring you joy or make your life easier. For example, if you love cooking, then pots and pans might make your must-have list. Or if you work from home, then a comfortable chair and desk might be on the list. Or if you have a family, you'll need more space than if you're single. Once you've considered all these factors, make a list of the things you absolutely can't live without. This will help you downsize your house and make it more manageable.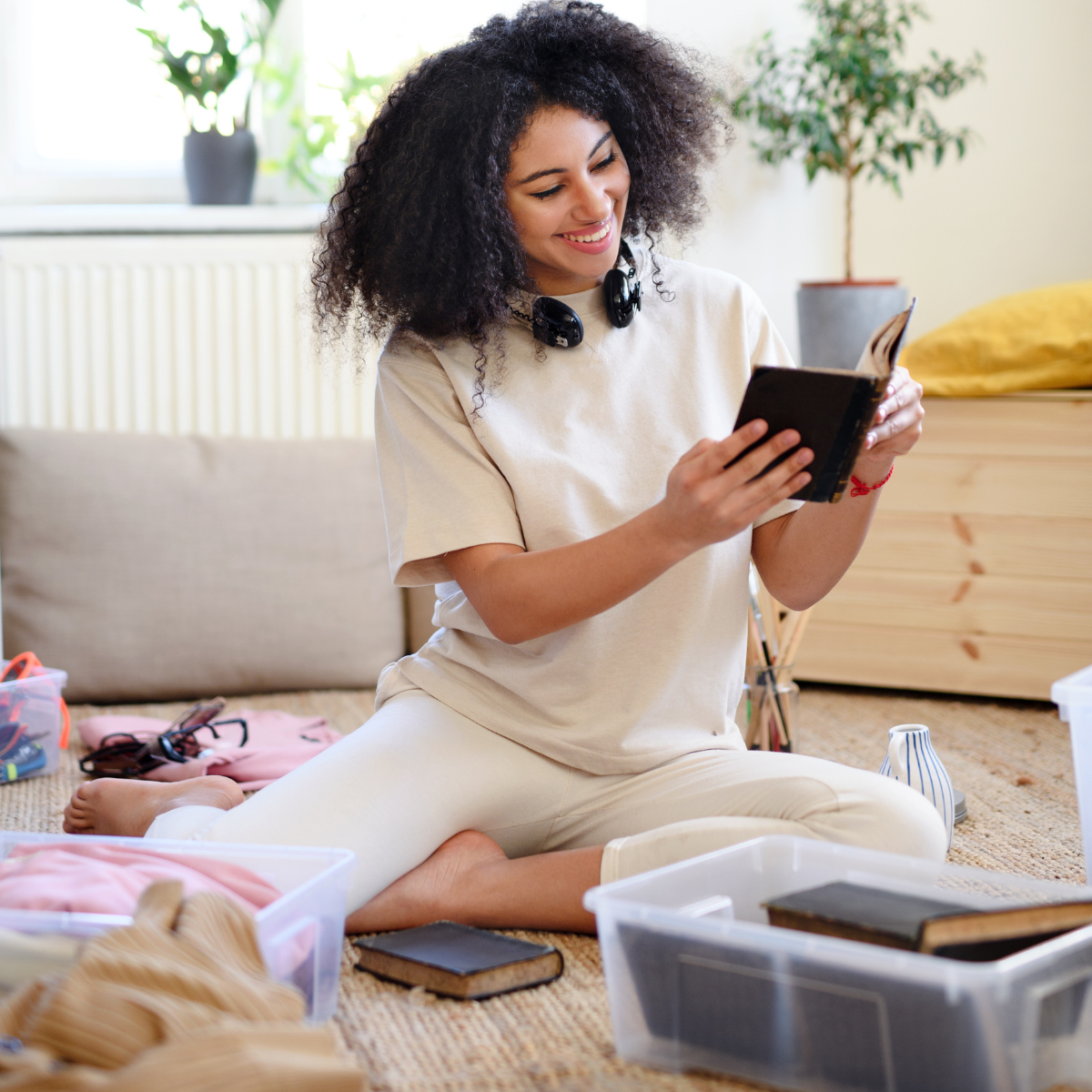 3. Find new homes for your belongings
What do you do with your stuff when you downsize? Now that you know what you're keeping and what you're getting rid of, it's time to find new homes for your belongings. You can always sell perfectly reusable paraphernalia like clothing, furniture, and appliances. Moreover, "backup" items like extra mattresses and furniture can absolutely be sold off or given away. If you're selling items, have a garage sale or sell them online using sites like Facebook Marketplace or Craigslist. Here is a guide to selling used furniture online. This way, you'll be saving money on the cost of moving unnecessary items, and you'll have some extra cash to spend on your new home!
For items in good condition but you don't want to sell, consider donating them to Goodwill or another local charity like Habitat for Humanity. Things that you no longer need may be a blessing for those who may have a use for it but cannot afford it, like single-parent families or those in low-income households. And finally, for items that are broken or beyond repair, be sure to dispose of them properly so they don't end up in a landfill unnecessarily. CARGO CABBIE can assist with furniture removal as well as junk disposal.
4. Store your belongings
If after following steps 1-3 there are still items left that don't fit into your new home but that you can't bear to get rid of just yet, consider storing them until you have more space or until you're ready to let them go completely. This gives you the peace of mind knowing that your belongings are safe and sound and out of the way until you're ready for them again.
CARGO CABBIE offers flexible storage options to meet all needs. We're a one-stop-shop experience so you can get all the packing, disposal, moving and storage help you need from one reliable company.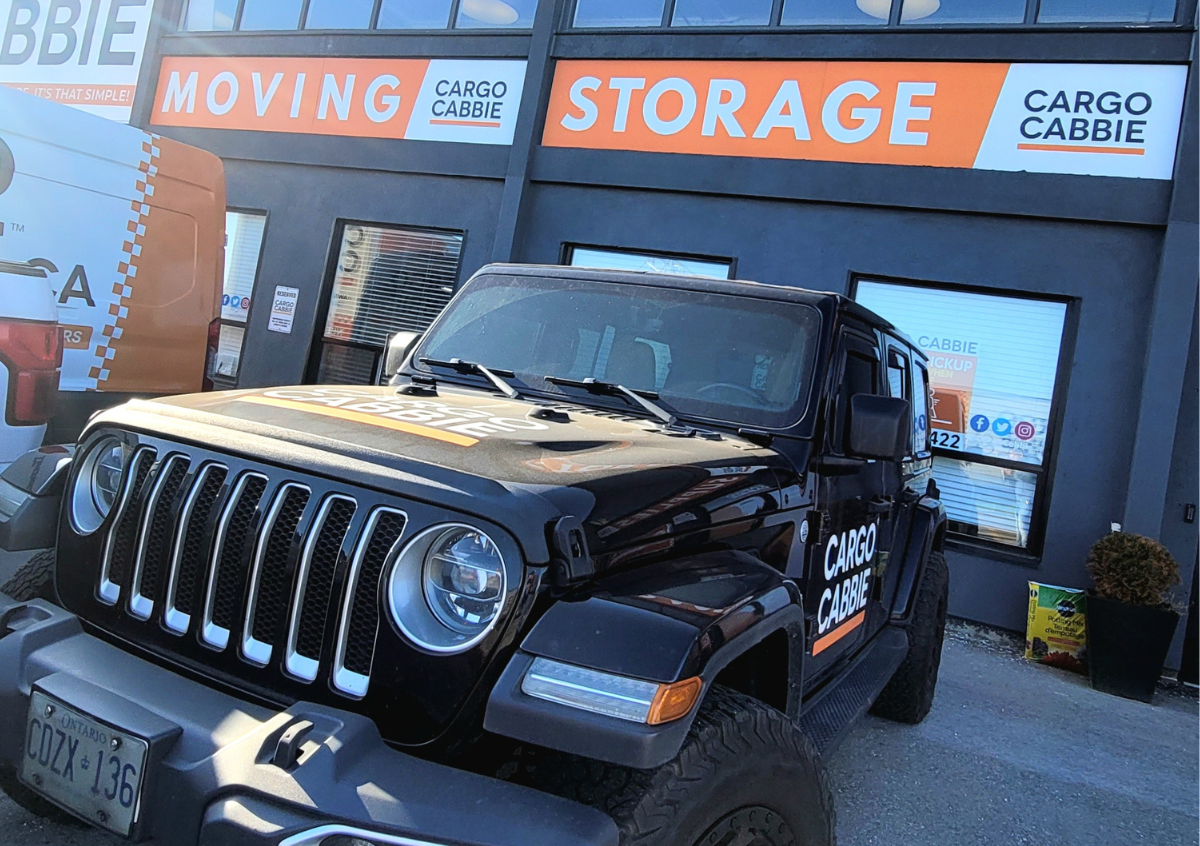 So, are you ready to start downsizing?
Downsizing before moving may be a difficult and tedious process, but people often find that they can live without a lot of the stuff that clutter their homes. It doesn't have to be overwhelming if you take it one step at a time. Start by getting rid of anything you haven't used in the past year, then create a list of must-haves. Once you know what's staying and what's going, find new homes for your belongings by selling them, donating them, or storing them until you're ready part with them completely. By following these steps, you'll be on your way to successfully downsizing your home before moving and still live comfortably in a smaller home. And when you're ready to make your move, reach out to CARGO CABBIE for your home or office move – we would be happy to help!