BEST MOVING COMPANY 2017 by HOUZZ
Toronto, January 17, 2017 – Cargo Cabbie Toronto Movers wins again for a consecutive year " Best moving service 2017 award in Toronto" on Houzz®, the leading platform for home remodeling and design.
BEST MOVING SERVICE 2017 AWARD WINNER
The 7 year old Full service professional moving company was chosen by the more than 45 million monthly unique users that comprise the Houzz community from among more than one million active home building, remodeling and design industry professionals. Did you Know? Over 40 Million Monthly Unique Users Nominated Best Home services, Remodeling and Professionals Movers in North America and Around the World.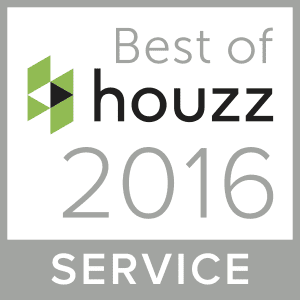 The Best Of Houzz Awards
is presented annually in three categories: Design, Customer Service and Photography. Design award winners' work was the most popular among the more than 35 million monthly users on Houzz. Customer Service honors are based on several factors, including the number and quality of client reviews a professional received in 2015. Architecture and interior design photographers whose images were most popular are recognized with the Photography award. A "Best Of Houzz 2017" badge will appear on winners' profiles, as a sign of their commitment to excellence. These badges help homeowners identify popular and top-rated home professionals in every metro area on Houzz.
Building Community and Connections
First of all we would like to say to Houzz how grateful and honoured we are to have received the Best of Houzz award for best Toronto Moving Service (Customer Service) 2016. We are very excited to be on Houzz's radar and hope that this is the beginning of a fruitful and collaborative partnership. We have been rated 'Best Toronto Movers' by another popular online review platform for the past five consecutive years, and hope that we'll have a similar success trajectory with Houzz as well.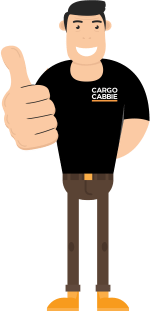 Cargo Cabbie is a small local Toronto moving company that has its heart set on building happy homes and communities in the GTA. What better way to enter your new home than to have had a 'perfect 10′ moving experience. Happy moves make happy homes. How you step foot into your new home sets the stage for how you will settle in and progress from there.
It's our job to ensure that your moving experience is one harmonious flow from start to finish. We are here to support you, the people of Toronto, in making your moving experience an amazing one. You don't often hear that: "We had an amazing move!" but we hear that every day and after every move. It is wonderful to be recognized and rewarded by Houzz for all our hard work and great service.
Word of mouth, and reviews of course, are what spread the news of our great reputation. Word of mouth means that people are talking and connecting with one another, which builds community. At the same time, we are connecting the people of Toronto to the best moving services Toronto has to offer, which builds happy homes and communities. It's amazing how much our company has grown over the past five years and we owe it all to clients who have given the shout out to Toronto that we are the best! Above all else we value customer service and community connection.
Our Toronto Moving Company is unique in that we care, more than any other moving company, about our clients, their furniture, their homes and the communities they live in. Our Awesome moving crews, which are growing exponentially by the year, are unique in that all of our movers are professional, educated, polite, friendly, strong, not to mention handsome, young men. These guys are not easy to find, but we are committed to only hiring the best.
Our Professional moving teams always arrive on time to every job with a positive attitude and upbeat approach no matter what the task. The same applies to our office team, which is also growing by the year. We have a fantastic team of dedicated, conscientious, gorgeous young ladies who know how important it is to you that your move flows safely, quickly and within your budget. No matter what the job, big or small, we provide 100% personalized and attentive service.
We put our heart, minds and muscle into all that we do here at Cargo Cabbie, and feel that we have created an outstanding success model for small businesses and new upstart companies. We hope that others will follow in our footsteps!
Thank you once again to Houzz and the city of Toronto for this great honour and for voting us best moving service 2017!