Voted Best Moving Companies 2017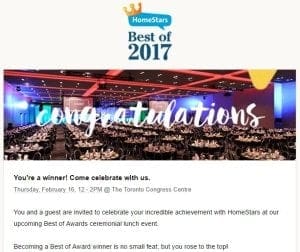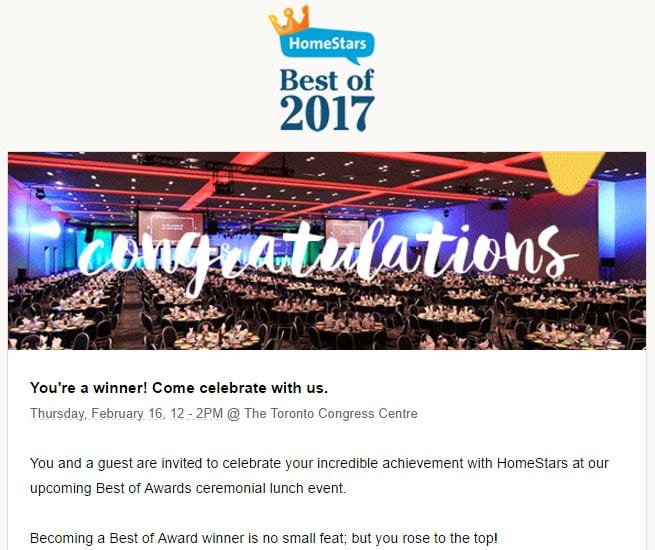 Best movers Toronto 2017:  The Best of Awards 2017 list by HomeStars.com has just come out, and once again Cargo Cabbie Toronto moving and storage company has been rated the best choice for moving and storage in Toronto 2017 !
As online reviews continue to be the core base of every reputable business, we understand how important it is to leave satisfied every single client. We'd just like to say… thanks to the HomeStars team for maintaining a great forum for people to connect and share their experiences, write reviews and to help other consumers make informed, important decisions and choose the right business for them, and also to our amazing customers. Thank you to all of you who took the time to write a review about us, and to everyone who gave us a "10" rating. Which was… all of you. That's right. Seven years and hundreds of reviews later Cargo Cabbie still has a perfect "10" rating since we started, and we couldn't be happier.
Staying true to our core business strategy of personalized and attentive service, we've been able to provide an honest service where the client is in the driver's seat from start to finish. This is what sets us apart, and this is what leaves our clients with a perfect 10 feeling!
2016 was a great year for us. There's no secret to what we do. It's just good business we think to make our customers as happy as possible by the time we leave each job. We do this by making sure our charges are upfront and transparent. We'll never sneak charges onto your bill, and will keep you informed on the billing every step of the way. We also do our best to come to each job with a positive attitude. Clients are often shocked at how friendly our teams are.
"The heart of our success comes from the fact that we are proud of what we do. You can't be the best if you don't care about what you are doing, and this is not the case for us. We want to change the way people think about moving, and movers."
HomeStars is a free service to help homeowners find reputable renovators, repairmen, movers etc by searching its database of companies with countless reviews written by real people based on their real experiences. Each year HomeStars awards hundreds of companies across Canada as the best in their category. Cargo Cabbie earned the crown Five years in a row, and the team was once again a little skeptical about winning the prestigious award.
Voted Best Movers Toronto 2017
There is no secret sauce. Cargo Cabbie employs a happy bunch of driven, open minded young people, who stand behind not only the service they provide but the company as a whole. By keeping the Cargo Cabbie vision in mind, we only employ the best. We fully Train all of our staff in-house, each crew is carefully taught and directed to provide levels of customer service and labor on which we are proud to put the Cargo Cabbie name.
"Since 2010 we have helped thousands of people move in the city while maintaining the highest level of customer service. Our mission is to bring a fresh, new approach to moving the city; friendly, professional teams, take the initiative to deliver the best customer service and make sure moving day is a success. Javier Founder | President"
T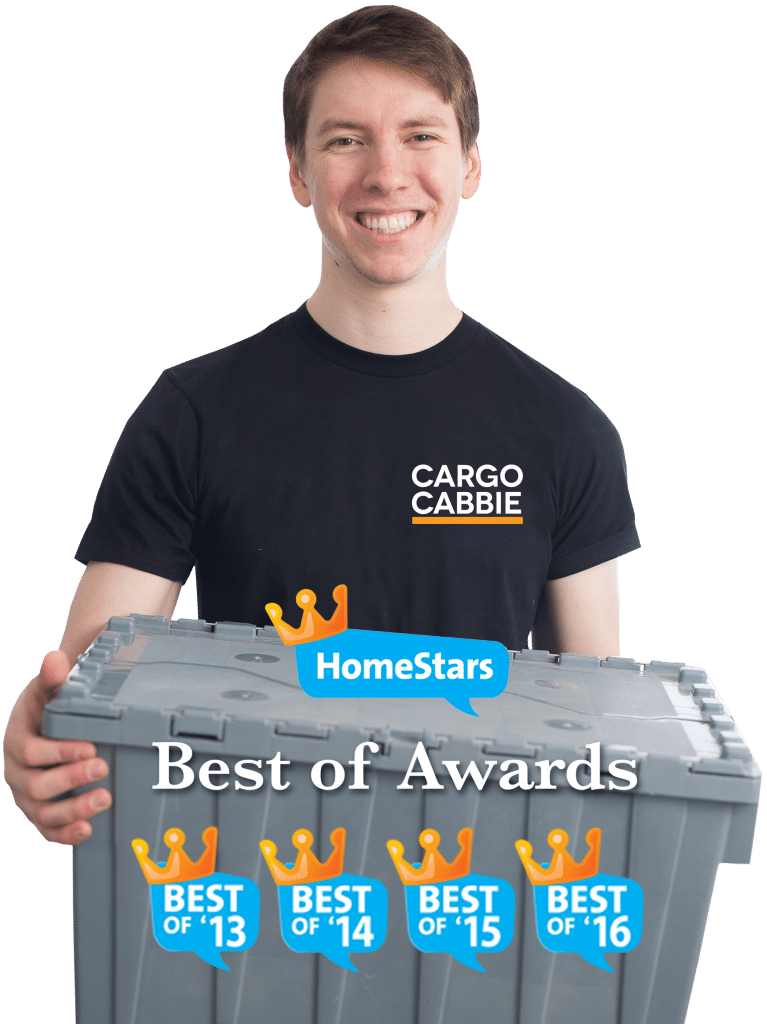 hank you once again Toronto! We owe it all to you! As online reviews continue to be ubiquitous there is greater transparency for moving companies like ours, and we promise to continue to deliver friendly and reliable service seven days a week! Reading and writing online reviews helps us tailor our service to the ever-changing needs of Torontonians!
The team @ Cargo Cabbie Inc.