Calling up some friends and bribing them with pizza and beer can be a great way to save money!
But, if you're looking at hiring Toronto's best movers to take care of your belongings and make sure your move happens quickly and smoothly, Cargo Cabbie Toronto Movers has some great insight into what you should expect.
First contact
Getting in touch with movers is a different process with each Toronto moving company and with all the different technology available, it can be a bit daunting to try and get down to the information you're looking for. The best thing to do is pick up the phone.
Getting personal, one on one contact with your potential moving company is a great way to get a feel for how your move will happen. Moving coordinators are there to help answer any questions and provide you with information about their services and booking process.
Simple and Easy Online Forms
In a hurry and don't have time to speak to someone right now? Most moving companies in Toronto will have an online form that you can fill out. These forms usually only take 5-10 minutes to complete and will provide your potential moving company with all the necessary information they need in order to accurately quote your move.
Photo Process or On-Site Visits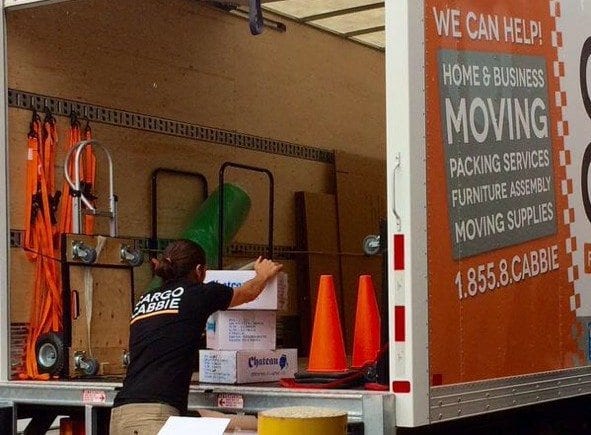 Once you receive an estimate, some moving companies in Toronto may ask for some photos of your current space. This ensures they are providing you with the correct amount of movers, estimated moving time and truck size to complete your move without any hiccups.
Photos are shared with movers so that they are 100% prepared and ready when they show up at your doorstep.
 For larger or more unique moves, an onsite visit may be the way to go. A representative will come out at a time that is convenient for you, and have a look around your home. They will discuss the move with you and they may take some photos to share with the moving crew back at headquarters. This is a great way to get any questions answered, and meet a member of the moving team prior to booking.
Deposits
Once your moving estimate is finalized and has your approval, most moving companies in Toronto require a deposit. This process will help give you some peace of mind that your booking is secure and that your movers will show up on moving day.
Follow-Up Calls
A good Toronto moving company will be in touch a few days prior to your move date. This will be the time to vocalize any concerns, ask any last minute questions or give your booking coordinator any updates.

Maybe you've already moved all of your lamps, now that you've packed, you should have a finalized box count, or maybe you thought you'd get that bed frame disassembled, but you just didn't have any time. Updating your moving coordinator will make sure that your move happens without any hassle!
Moving can be costly, but finding and hiring the right movers will allow you to enjoy your new home, rather than stressing over finding friends to give you a hand and getting everything moved without damage. Sometimes the process of booking movers can seem daunting. Hiring a reputable company with all the right steps will ensure your move happens quickly, efficiently, and without any headaches.
Remember, the more information you provide, the more accurate your estimate will be!
Get in touch, we're here to help!