It's moving Time!
No need to stress. Sit, relax and let us do the heavy lifting!
Cargo Cabbie Toronto movers tops the list
of Toronto moving companies.
At Cargo Cabbie we pride ourselves in providing the best customer service in the city. we train our staff constantly to improve the way we perform and move.
We are always working to stay on top of the list.
See why we are one of the best in the industry:
We take great pride on the service we provide.
We always provide upfront, easy to read and transparent moving estimates.
We provide fully equipped, brand new, clean trucks
We really care about the details, you, your home and your stuff
With great professional, non smoking , in-house trained staff, you can get moving with confidence
We serve mainly the downtown core and GTA
Cargo Cabbie is a registered, insured, bonded and lisenced full service moving company.
We have a one time minimum charge and after the first hour charges are every 30 min. intervals so you only pay for the time our crews are moving your stuff, Moving with us, Its simple, quick and cost effective!
We'll work with you to help determine your exact moving needs.
Customer satisfaction is most important to us
From our "A" rating with the BBB to our great online reviews on BlogTO and Homestars.com, we strive to make each and every move a pleasant and stress free moving experience for our clients. You can rest assured that there won't be any hidden costs or bad surprises.
Before and after your move, Packing / un-packing services
Packing and unpacking may seem like the most obvious part about moving. After all, it's just putting things in boxes and then taking them out, right?
Not quite. Packing can be one of the most daunting challenges you face while moving. Proper packing is the difference between a professional move and a messy move. Our professional movers and packers have the training to ensure that your furniture and items get where they're going safely. When your items are packed the right way it not only ensures that they are safe, but it m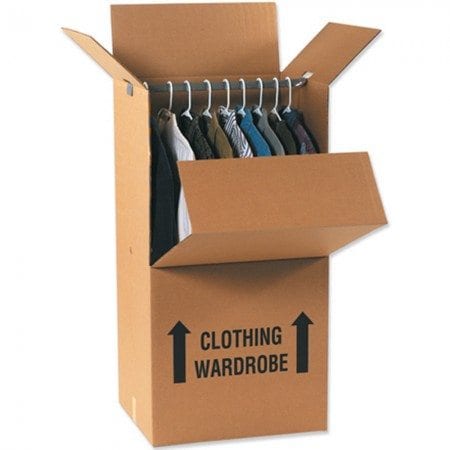 akes the whole process go faster.
We bring our patience, experience and packing expertise to every job that we do. Let our packing and moving specialists get it done quickly and efficiently to save you time and hassle, so you can relax and focus on moving in.
What's next?, We'll send packing experts to your home one to two days in advance of your move to carefully wrap your fragile items like lamps, pictures, art and pack your belongings either on a room-by-room or full-home basis. We can also unpack for you, putting things exactly where you want them to be, so that you can get going on with your life without interruption. Or, if you prefer to do it yourself, just let us know and we can send boxes and other packing supplies right over to you.
Packing materials and moving supplies
Get the right stuff for your stuff: the right boxes and supplies combined with the right packing methods are crucial in the success of your move. You will never be caught looking for boxes or packing supplies with our online box shop! At Cargo Cabbie box shop you will find a wide variety of box styles and sizes, plus packing materials, shrinkwrap, tape and moving blankets. Additionally, we can take the guess work out of planning with pre-made moving kits to the size and style of your home – and delivered them at your convenience free of charge within our local area (Downtown),
A legit Toronto moving company
When the big day arrives, you can expect our moving truck to arrive on time, cleaned and fully equipped. For us, the secret is planning. With many years of moving experience, we approach your upcoming move with meticulous preparation. Our moving team will show up with an eagerness to get the job done right and on time.
In addition to clean, new, top of the line moving trucks, we invest in the latest GPS, clean moving blankets, dollies and tools, we can provide photo inventories when requested, and methods of item tagging.
On-site Loading / unloading a Pod – In-house move
Are you having renovations done on your home and need some extra hands to get your stuff into a portable storage unit or POD?
Or maybe you need help getting your things back into your house so you can get that ugly box off your lawn and move into your beautiful new home? Have you rented a large truck to move across the country but aren't sure how to go about packing it?
Cargo Cabbie can send movers to lend a hand and their expertise at getting you packed up, moved in, or shipped out.
Reliable Moving services in Toronto, We make it easy
We plan every detail ahead of time so there are no surprises on moving day. We think of everything and every detail — from protecting floors with floor mats to bringing extra boxes and moving supplies.
Our mission is to improve the moving experience for our clients by being responsive, accountable and innovative, excecuting each client's personal version of a perfect move.
Furniture assembly
With our experience, we know which items require disassembly to fit through doorways, hallways, or elevators.
Let us help you avoid the hassle and frustration of putting together that new or used office furniture, retail display or home entertainment center.
Contact Cargo cabbie today for friendly quality service and affordable rates!
Single item pickup and furniture delivery in downtown
Cargo Cabbie has built a  reputation for excellent service in the moving industry. Our professional furniture movers and furniture installers have experience you can trust to perform an efficient, cost-effective delivery and installation service. Whether you need a full-service short distance moving company to relocate an entire house or you simply need help moving a few pieces of furniture across town; you can trust that Cargo Cabbie will make your move / relocation an enjoyable and unforgettable experience. For additional information about furniture deliveries and installation services provided by Cargo Cabbie professional furniture movers, please Contact us
Visit us online today!

Our professional movers in Toronto
are here to help!