Tips to ensure moving day is smooth and seamless
Moving day is a real nightmare to every one of us who have experienced the big painful day of shifting.  The pre-planning, stress and hard work we put into shifting our home are what make the whole experience so dreadful for us.
But what if we told you that moving doesn't have to be this hard? 
We know what you're thinking – yes, there are professional moving companies and special services to help you with the process. However, the responsibility to assert your belongings in the right boxes still remain on you.
The result? You will be left with a sore back and more pain to deal with that might make you stick to the bed. Keeping all of that in mind, we have collected some of the best house-moving tips from individuals who have shifted home for years and have found some hacks to make the process easy.
1. Try to Avoid Moving on Weekends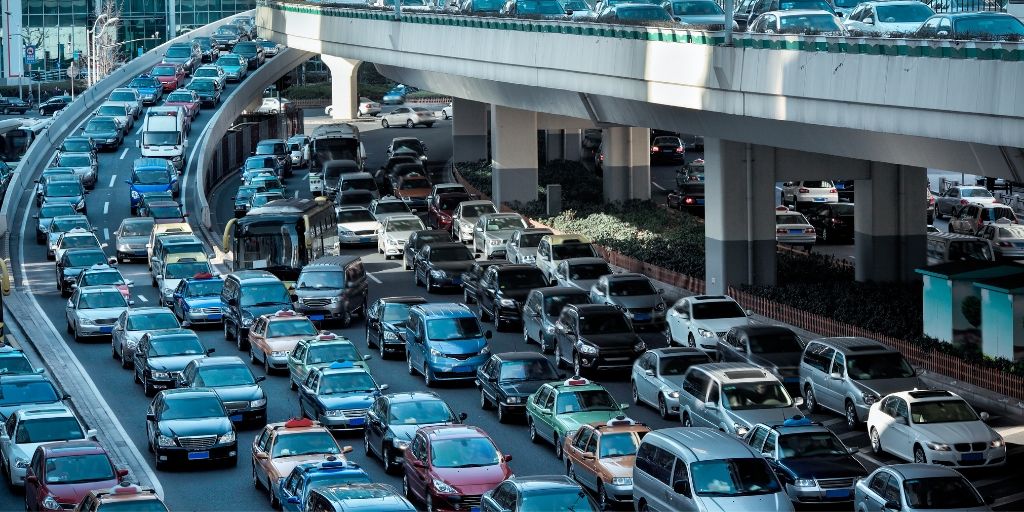 We all usually choose weekends to move and the reason is simple: we have plenty of time. Well, that's what everyone else shifting houses think too.
As a result, it's a bad idea to shift on weekends. Chances are your neighbour is moving on the same day as well. Even if not, most others out there are doing the same, and that leads to busy moving services and busy streets. Your pick should be a good weekday when fewer people plan to move on the day.
2. Don't Even Think About Moving in Summer
Summer is a bummer for shifting homes. The sun is out, the weather is warm and many others out there are moving at the same time as you. Just like weekends, summer is a disappointing time to move.
It's going to be a sweaty experience, prices will be high, the demand for moving services will be high as well. To add to all of that, you will be gifted with busy highways and streets. Sounds like a good time to move? I bet not.
3. Find the Best Spot to Park Your Car
Parking spaces are important, keep in mind. Imagine parking your car or the truck filled with your furniture two blocks away from your new apartment. Towing all of the furniture at such a distance is not only a hassle, but it will also cost you more from the moving services. 
Also, check out for paid parking services and calculate the costs beforehand. Parking your vehicle close to the building will make the moving process easy and less stressful.
4. What About the Little Members of the Family?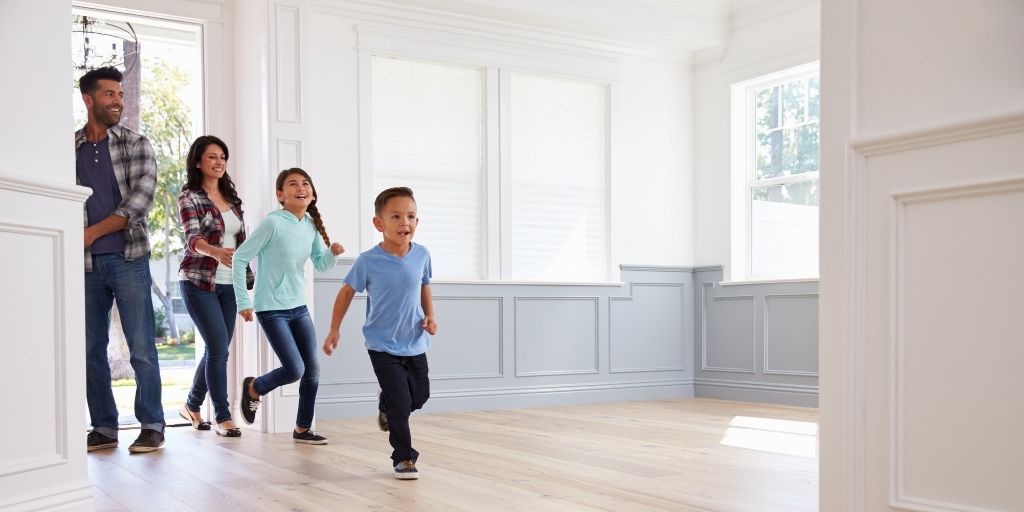 Got children or toddlers? They could interrupt your moving process and make everything more complicated. They could even get hurt if not supervised and eventually add more to your already stressful situation. 
Plan to hire a babysitter on your moving day(s) to keep kids and pets away, so that you can solely focus on the work and nothing else.
If your kids are older, get creative and ask them to declutter their old toys. They could pack their little belongings in a box and label the boxes creatively. This way, they will remain occupied and learn to take responsibility for their possessions. 
5. Finish Up Admin Tasks Well Ahead of Time
When you change your home, there many other formal issues to update as well. You need to update your mailing address, let your bank or other authorities be aware of the shift, and change any past address to the present one. 
Make sure you do this few weeks in advance of moving as it will save you time and energy.
6. Your Next Best Alternative to Bubble Wrap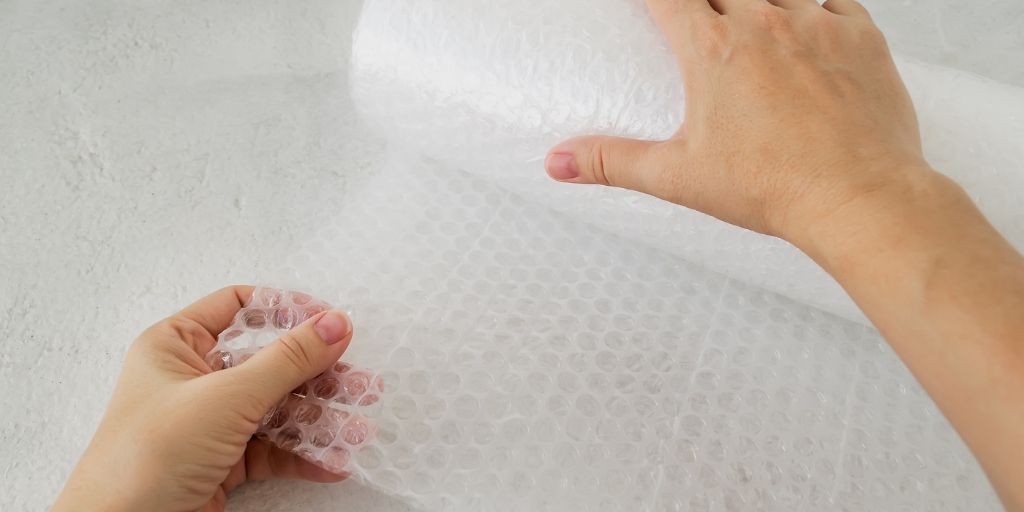 Bubble wrap works great when it comes to protecting delicate items while moving or transporting. However, think before you purchase a bulk amount of bubble wrap for moving day, as there are other things lying around your home that could help you instead.
Consider your curtains, bed sheets, covers, and blankets that are easily available in your bedroom. Fill in the gaps between items in the box with linens to ensure protection. 
Wrap your dinner sets, glassware, showpieces or ceramics with clothes before you place them in the boxes or luggage.
7. How Could Cling Wrap Help You in Moving?
Clings wrap is really handy when it comes to moving items that are liquid or could get leaked easily. Remove the caps or lids of liquid products and place a layer of cling wrap firmly around the opening. Put the lid back and use another layer of cling wrap for avoiding any chances of leakage. 
We all know what a disaster it is to find your clothes soaked in detergent or liquid soap when you unpack!
8. Labelling Boxes is Essential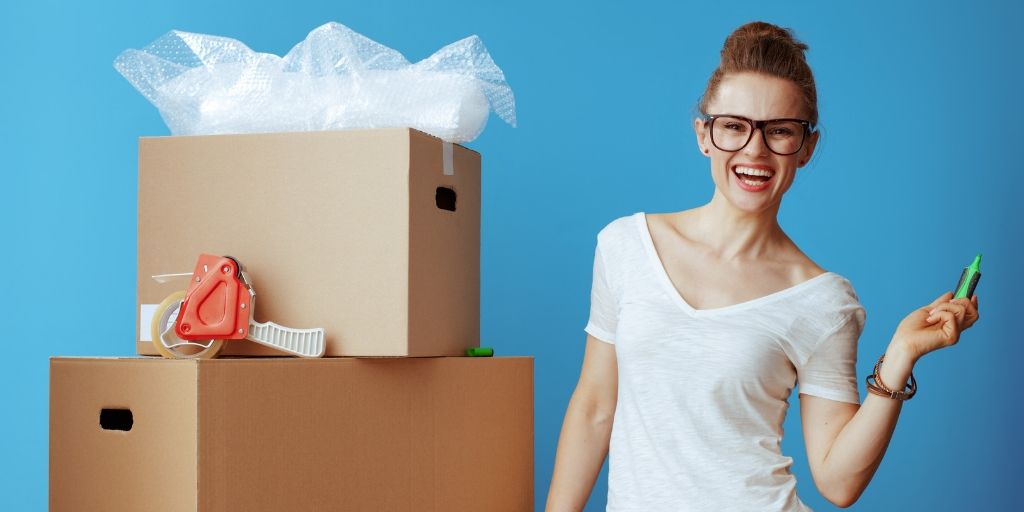 Labelling your boxes makes it easy to categorize, pack, and unpack. If you have a big house, then we would advise you to begin the packing process a month before the big day. Label your boxes and pack things that you use the least. Use colourful labels – if you have the time – to distinguish between all your cardboard boxes.
Label boxes with the name of the room they belong to, to make it easy for you or your professional movers to put the boxes in the right places.
Once you move, you will also know which box to unpack first and thus save time from looking through every box to find what you need.
Some Final Words
We all know that moving homes is a daunting task that most tend to dread and even avoid. Many of us are so afraid of the task that they prefer staying in their old residence with nagging issues than choose to pack stuff and leave. However, with patience and using some of the hacks we have revealed above, moving is not going to be an unpleasant experience for you.