When it comes to moving your items into a storage facility isn't like any other move. There are specific methods and techniques to ensure that your possessions are wrapped and stored properly. From the different wrapping techniques to preparing your belongings for short- and long-term storage, we have the experience and knowledge to get your storage move done properly and efficiently.
BEST STORAGE OPTIONS FOR EVERY NEED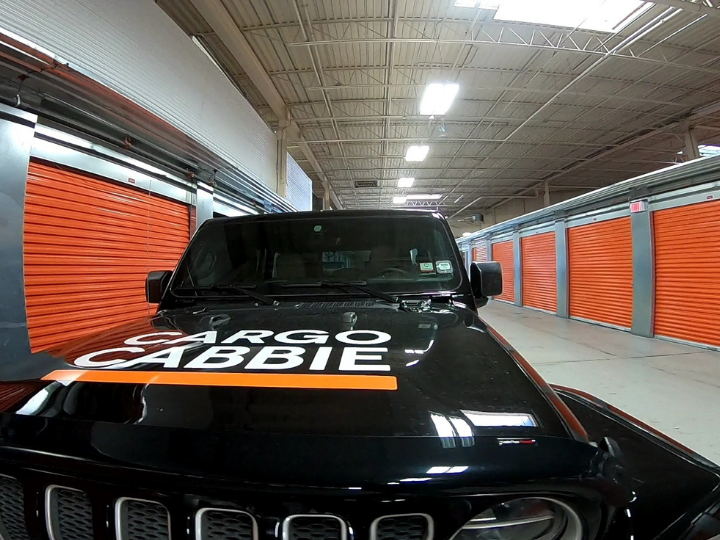 1.INDOOR STORAGE
Indoor storage is the optimal solution for customers who want to store their belongings in a safe and clean environment. Indoor units are located inside storage facilities with security measures in place such as cameras, door alarms or passwords to ensure that only those who rent the units can access the facility. Indoor climate controlled units, compared to outdoor climate controlled units, are less expensive to maintain, so indoor units are most likely more expensive to rent. Depending on how often you wish to access your storage unit, you will choose between self-storage or full-service storage options.
2.OUTDOOR STORAGE
Outdoor storage is the most common choice when it comes to storing a car, boat, RV or motorcycle. The storage area normally provides security measures such as cameras or security guards. It's surely a cheaper option than parking in metropolitan areas, but the vehicles don't benefit from any protection against environmental factors. Outdoor storages often offer drive-up units, which could be a good option for those who need to visit their unit on a regular basis. Outdoor storage facilities don't usually offer climate controlled units, which results in cheaper prices. Although, they aren't a good option in case the items you want to store are valuable and need protection from dust, weather conditions and pests.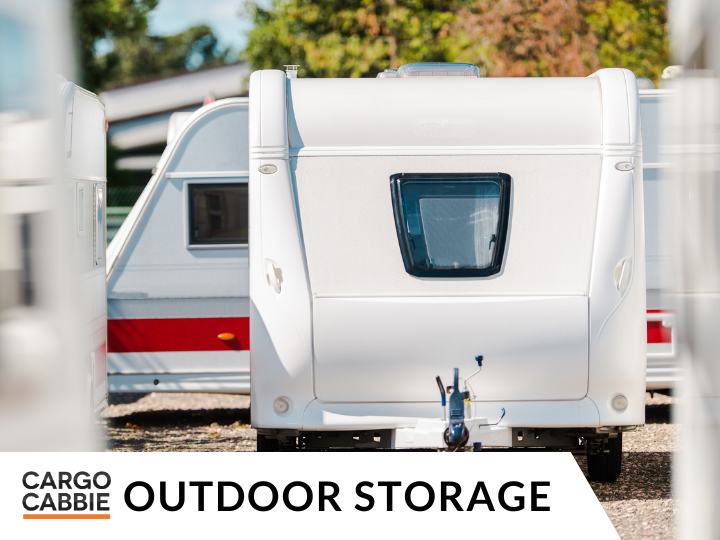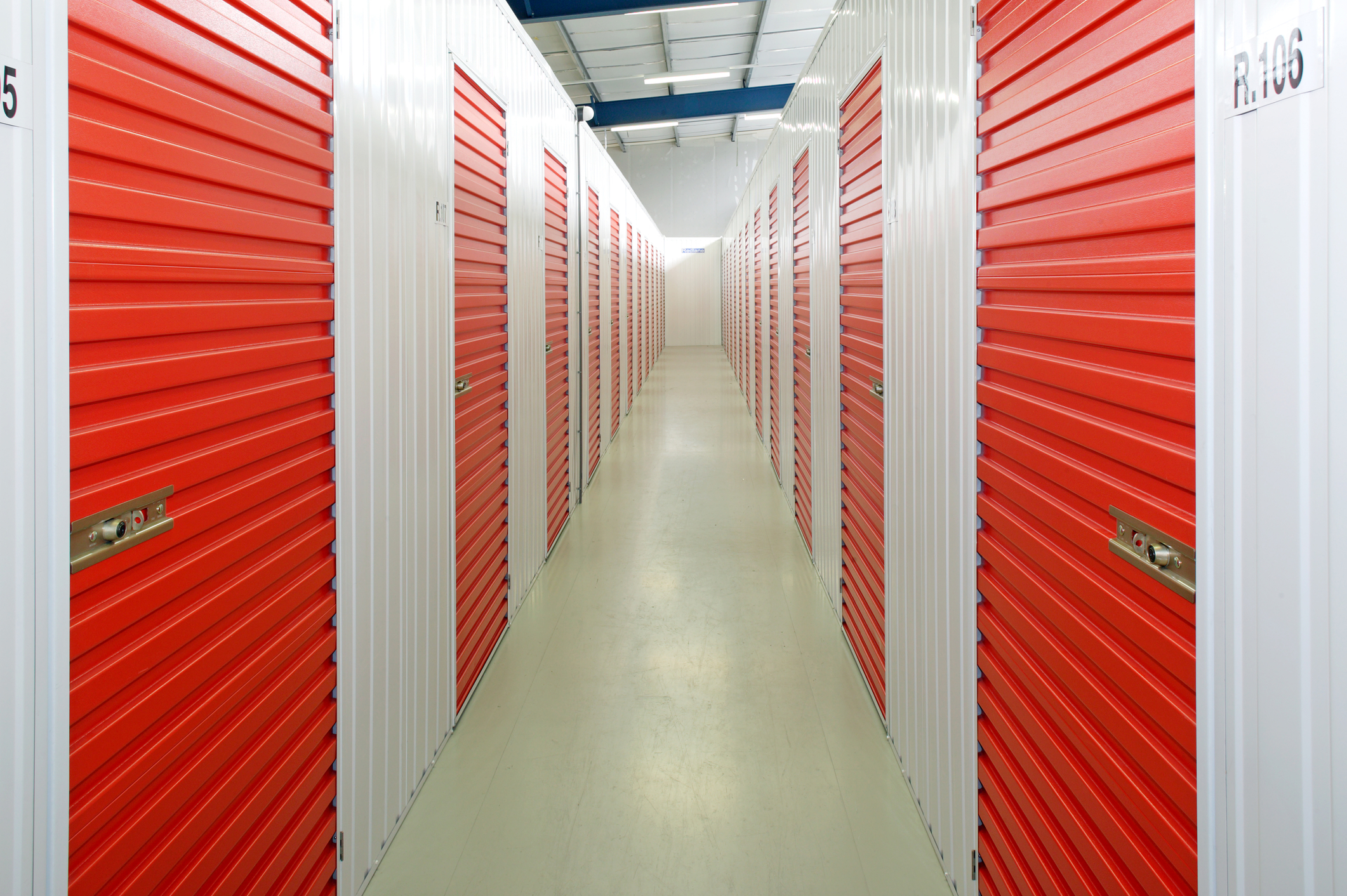 3.SELF-STORAGE
Self-storage is the best option if you want to access your unit on a regular basis, without setting any appointment. If self-storage it's what you're looking for, our affiliated partner XYZ Storage, the #1 self-storage in Toronto GTA! If you need help with packing, transporting and storing your items, don't worry! Our movers will be happy to help you all the way through making your move easy and stress-free!
4.FULL-SERVICE STORAGE
Full service storage is the safest and easiest option to store your items. This service is generally chosen by those who have large items to store and no time or physical capability to pack and transport them to the storage unit. This option also appeals to those who want a professional job done, as hassle-free as possible.  These climate-controlled facilities are the best choice to store valuable items such as antiques, appliances, artworks and furniture, protecting them from dust, humidity and pests.
When it comes to full-service storage, CARGO CABBIE is your reliable choice! We pack, move and store your items with extra-care. Our temperature-controlled storage facilities are the ideal place to store your valuable items safely, with supervised 24/7 security cameras. With the help of our friendly and reliable movers, storing your items will be fast and secure!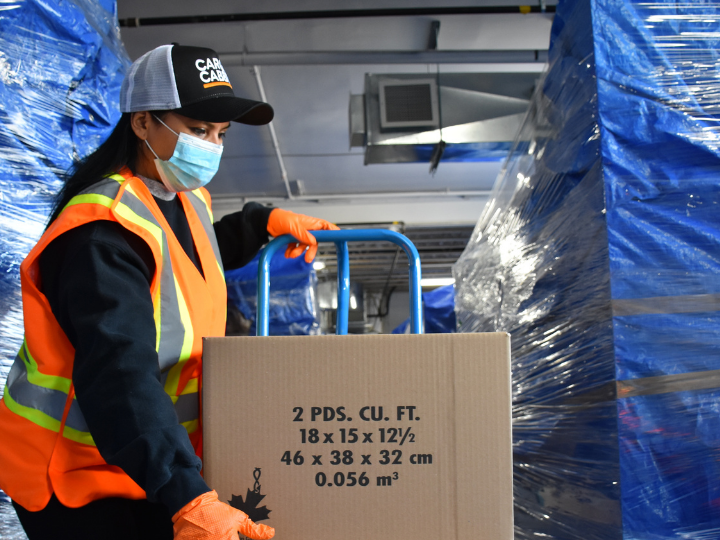 WE OFFER SECURE, CLIMATE-CONTROLLED STORAGE SPACES
If you are in need of movers & storage options, we have safe, secure, and climate-controlled storage space available for your items. We offer flexible plans to cater to your specific unit-size and storage-duration needs. Fill out our Storage form or get in touch with us to get more information on how we can assist you with your storage needs.
WHY LET US HANDLE YOUR STORAGE MOVE?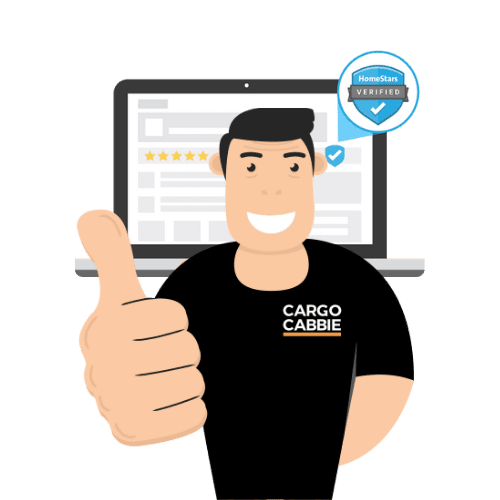 We know how to store your belongings properly and safely
We can help you choose the right storage space for your needs
Free advice on wrapping materials and proper storage techniques
Years of proven reputation and experience
Clear and up-front estimates
Full-service, stress-free storage moving in Toronto
We are masters at Tetris – so we will save you space and money in storage
We can load and unload your items from Point A to Point B so you won't have to lift a finger
Get in touch with us via our Storage Move form to let us know the size and duration you'll require for your storage needs. We will come up with the best plan to make your storage move as quick, safe, and cost-effective as possible. Let us handle the logistics!
5.MOBILE STORAGE
When renovating your home, you may want a mobile storage unit delivered to your property for loading and unloading and then transported to the storage facility.
This storage option involves the use of containers or pods and, once taken away, they will be accessible only when redelivered to you. If mobile storage is your choice, CARGO CABBIE can still help you with packing and loading your unit! To avoid any damages during the transportation process, our professional movers will pack your belongings at best and carefully load your unit. And once your renovation is complete, don't worry about putting everything back in place! We can unload and unpack for you.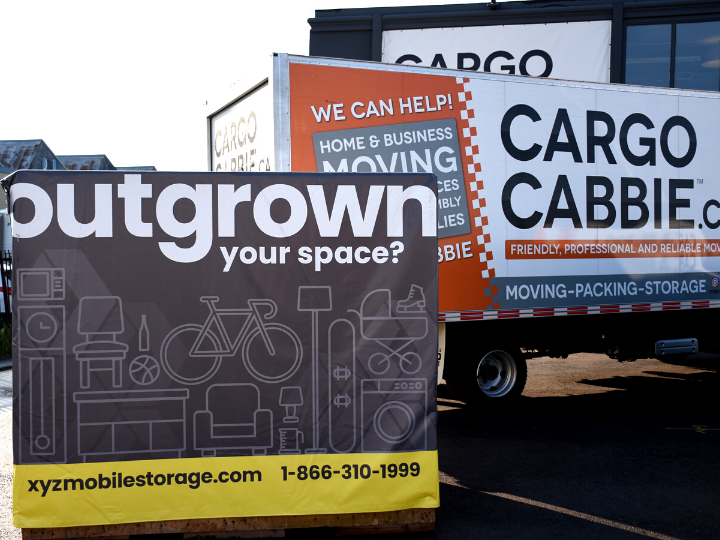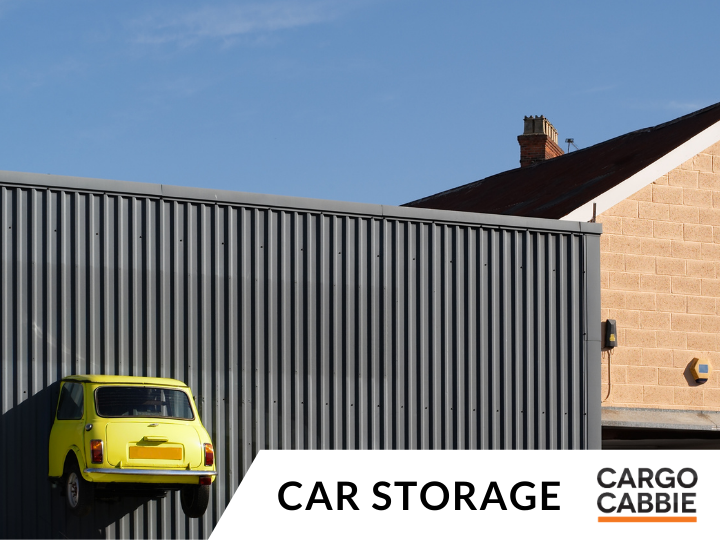 6.INDOOR AND OUTDOOR CAR STORAGE
We offer different options for storing your vehicle. Either you need a simple parking spot under surveillance or you want to safely park your car inside our facility, we have the right solution for you!
7.BOAT STORAGE
Thinking of storing your boat? We do that too! Our indoor facility in Milton welcomes small and medium size boats offering the best shelter from harsh weather conditions, dust and pests. Our storage building is 24 ft high and easily accessible from two big garage doors. This way, bringing your boat, trailer or dinghy will be easy and smooth. CARGO CABBIE also offers marine moving services! We move your house from and to the Toronto Islands, contact us for more info! Along with this, we offer boat towing services as we have the proper tools and vehicles to do so!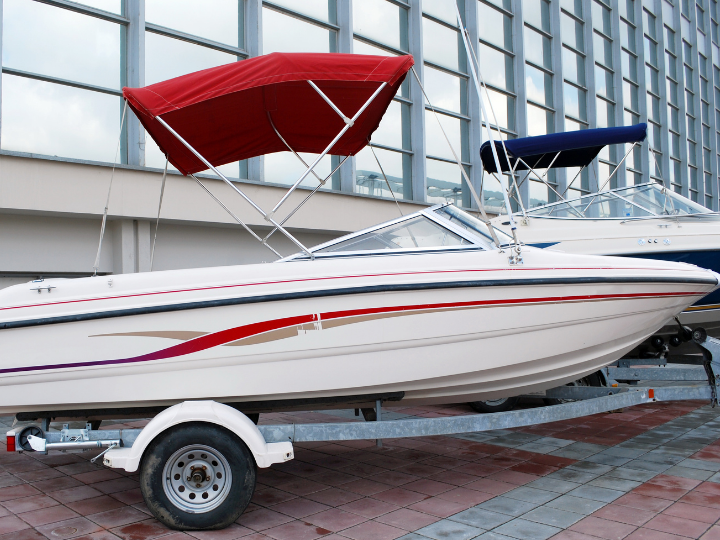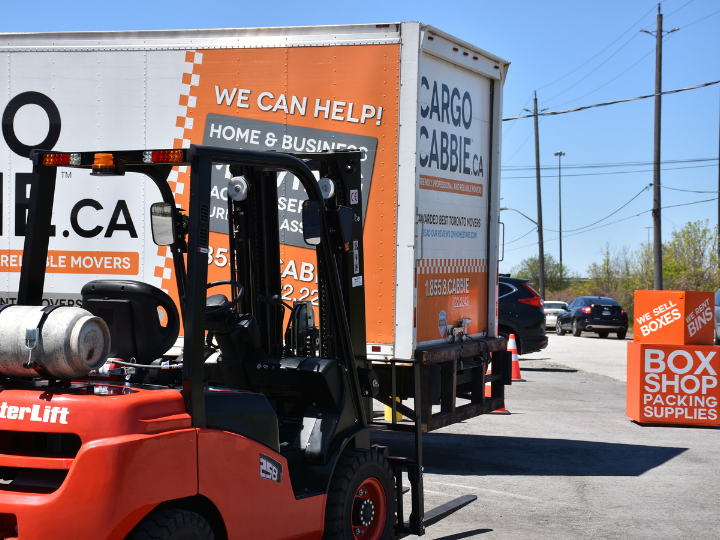 8.PALLET STORAGE
If you need space for receiving or shipping your pallets ordered from within or outside province, we can help you with that! We receive your shipment, store it in our facilities and deliver it to you whenever you need. Our storage facilities are fully equipped and our team has experience handling an extensive variety of loads, including forklift services for easy loading and unloading of pallets (enquire for costs)! Along with this, we have two convenient storage locations to choose from, including MIlton and Etobicoke. The facility located in Etobicoke is just 5 minutes from downtown Toronto and our Milton facility is just 4 minutes drive from Highway 401 for easy access to both locations.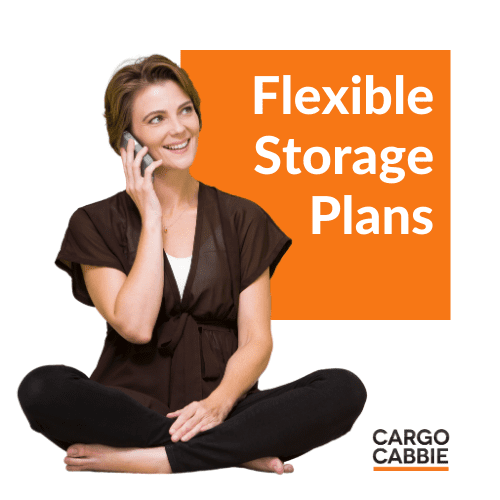 9.OVERNIGHT- TRANSFER STORAGE
Are you between homes and you're waiting for the keys of your new home? No need to stress! CARGO CABBIE movers and storage are here to help! We have tons of experience with this type of situation and we can easily adapt as things evolve on moving day. With the understanding that things can change at any moment we are ready with plan B and C and D!
We keep your belongings packed and safe overnight in our storage facilities or in the truck parked inside our storage building located in Milton to ensure your thighs are warm during the extreme cold weather! Our movers will be ready to move your items the next day with a total peace of mind.
Our flexible overnight storage option is the best and most convenient solution for your needs. All our storage facilities are temperature-controlled, clean and surveilled 24/7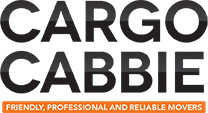 We are proud of our customers' experiences with our service and continue to make customer satisfaction our #1 priority